Where to Bet World Cup Soccer
by Doc's Sports - 6/8/2010


Get more World Cup betting information including betting bonuses, World Cup odds and our famous World Cup picks, which in 2006 earned $100 bettors over ten times their initial investment. ($100 bettors earned $1,820 click here for details)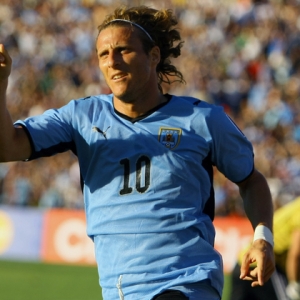 The 2010 World Cup begins Friday, June 11 and it is the most massive global betting event. If you aren't familiar the World Cup, take notice. Not only is this one of the best events to watch, it's one of the best events for a sharp handicapper to make money on. For the next month leading up to the July 11 Final, all eyes will fall on South Africa and the stage FIFA is putting on for the world's game.
In the United States ESPN is running wild with World Cup coverage. The BBC is doing the same in the UK. And as far as betting the World Cup, sportsbooks all across the Internet are setting up shop to cater to customer's every wagering need for the tournament.
Bodog and Sports Interaction are two online sportsbooks that give you everything you can ask for and the duo are your best bet for an outlet when you are looking for where to bet on World Cup soccer.
Both the above books give you the standard options of wagering on individual matches once the World Cup begins. You have your choice of taking either side or the draw, as well as touching on the total if you fee ripe for predicting either the 'over' or 'under'.
The nice thing about Bodog with regard to soccer totals is they give you more flexible numbers to choose from. For instance, let's focus on the opening match on Friday, June 11 between hosts South Africa and Mexico. That number of '2' for the game total is pretty standard across the board if you shop around, but Bodog's market for options on a specific match go way beyond any others.
Talking specifically about the total, they offer prices for 'over/under .5 goals', '1.5 goals, '2.5 goals', '3.5 goals' and '4.5 goals'. Naturally, the odds fluctuate pretty heavily based on the number you choose, but '2.5 goals seems standard for all the matches and obviously more value can be found if you go with 'unders' below the 2.5 goals and less value if you give yourself more room for error with a bigger goal number and the 'under', and vice versa with the 'over'.
Bodog also gives you options to predict the correct score, the first goalscorer of the match and a lot of off-the-beaten path features that don't come standard with most online books. If variety is your friend in the betting world, Bodog deserves a strong look.
Sports Interaction is more standard with their lines for individual World Cup matches, but where they excel is the loads of choices when it comes to pre-tournament props, and that in my opinion is where some good money can be made if you know what you're doing.
It may seem kind of tacky, like the Super Bowl in terms of all you can wager on, but for the World Cup it does give you more than just who wins on the match-by-match basis and something specific to follow throughout the event.
Here are some of the many props Sports Interaction gives you on their site:
First player to score three goals
Top scorer from specific domestic leagues
Total number of red/yellow cards in the entire tournament
Total number of penalty shootouts
Total cumulative attendance
In all I count over 20 pre-tournament props, and that is not including their 'World Cup Teams' betting option. This is where you can predict the stage of elimination of each of the participating 32 teams.
Sports Interaction gives you six options for where you think a given team will be sent home: Group Stage, Last 16, Quarterfinals, Semifinals, Runner-up or World Cup winner. They also throw you a bone and give you the chance to predict the total number of goals scored by that team, and, of course, that falls in line with how far you believe they can go. It's an exacta bet of sorts, so you need to be spot on, but if that is your game, tons of value lies in these prop bets.
For a month the World Cup will be all over the television and engulf the sporting world and betting world alike. Definitely make sure you not only enjoy these matches for their entertainment value, but also give it some time to profit off it as well.
LOOKING FOR WINNING WORLD CUP PICKS and PREDICTIONS? Doc's Sports has been professionally handicapping all major sports since 1971 and we have a great reputation for winning in our industry. In 2006 our World Cup picks clients hit 71% winners and $100 bettors made $1,820 in profit (1,482% ROI). Click here for World Cup picks from Doc's Sports, Robert Ferringo and Vegas Sports Informer and get live World Cup odds from top sports books.
---
Most Recent World Cup Betting