College Football Power Rankings - The Ferringo 15
by Robert Ferringo - 9/16/2009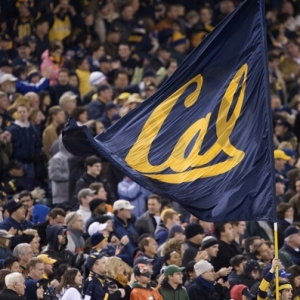 The Ferringo 15 is my Profit-Power Rankings, a ladder or hierarchy based on which teams are the most profitable on the field. I'm not trying to give you some other nonsensical, random, speculative power rankings based on my own biases and conjecture. So instead of Ohio State moving up or down the polls on the basis of how badly they blew out Northwestern the previous Saturday, I'm going to rank each team based on past, present, and projected future achievement against the spread.
And over the past two years they have been on point. In 2007 the teams that finished in the Ferringo 15 had a collective 121-46-1 mark against the spread. Last year the teams that were in the Ferringo 15 each week went 81-63-3 for the season. That means every week when I rotated someone else in I took their performance ATS for that weekend's games. We won 57.6 percent of those situations. Also, after two weeks I had the sport nailed. The teams that were listed in the Ferringo 15 entering Week 3 went on to finish the year a collective 113-67-2 ATS. That's a 62.8 winning percentage and it means that if you had bet $100 per week on only those 15 teams for the whole year you would have finished the season up around $4,000.
We started out 2009 with a profitable first week as well, as the Ferringo 15 went 6-4 for the weekend and earned a nice profit. And while the bobbleheads are slobbering over Michigan, Miami, Boise State and some other "name" schools, I see the value on most of those squads as somewhat zapped because of their strong weekend showing. So with that in mind, here is this week's Ferringo 15:
1. Purdue (2-0) - After a tough loss at Oregon I think that the word may somewhat be out on the Boilermakers. These guys are surprisingly spry. It stood to reason that they would take a dip due to a coaching change and the loss of their quarterback and running back. But The System marches on. I think that they will continue to be underestimated and looking at their schedule over the next month I see a lot of 50-50 games that I think they could cash in on. They get NIU at home and they are 8-0 in their last eight games against the MAC. This could be a letdown game. But taking the long view I think good things are en route.
2. Cal (1-0) - We're going to find out a lot about this Bears team this weekend in a tricky game at Minnesota. They are playing a veteran Gophers bunch, but one that hasn't looked that impressive so far this season. I still think that Cal could win the Pac-10. But they have to stay sharp every week with that schedule. Cal is 10-1 ATS in its last 11 games on turf.
3. UNLV (1-0) - I am most frustrated that I left this play off the board last week. This Rebels squad has the potential to be pretty nasty and I still think that they will figure prominently in the Mountain West title run this year. They are not a good favorite and they are generally a slow starter to the season. And being in Vegas they aren't going to slip through the cracks. However, I still don't think that they are getting the respect that they deserve.
4. Washington (1-1) - I'm not going to kill the Huskies for letting Idaho slide in the back door last weekend. I still think that this team is heavily, heavily undervalued and I think that they will end up in a bowl game. USC comes calling this weekend, but Washington is a pathetic 15-36-1 ATS in its last 52 home games. They have covered three of four against the Trojans and catch USC in a clear letdown spot. But they've been shut out in two of the last five meetings and were whitewashed 56-0 last November. That's a lot of ground to make up.
5. Clemson (2-0) - Very tough loss for the Tigers last Thursday night in Atlanta. However, old Clemson would have rolled over and died when they were down 21-0. New Clemson rallied back, bowed their back, and took an extraordinary Georgia Tech team to the limit. They get Boston College this week in what is really a must-win for the Tigers. But be wary: the underdog has covered in this game in each of the last four years and B.C. is an outstanding 11-2 ATS as a road dog over the last six years.
6. SMU (1-0) - The Mustangs are going to be feisty all season long and I think that they are going to be a money line underdog player's dream. This club slings the ball all over the field and June Jones' system is a proven commodity. They were absolutely all over UAB on the road last week, up 28-7, and now they are road favorites against Pac-10 team (that, interestingly enough, just got waxed by Jones' old team). SMU is going to be a better dog than a favorite this year. That's for sure.
7. Texas A&M (1-0) - The Aggies have had two weeks of back-slapping after their bludgeoning of New Mexico to open the season. So this week is where Mike Sherman should make some money. The Aggies aren't good enough to just show up and beat people. And Utah State has been a feisty road dog (8-3-1 ATS recently) so A&M will have some work to do. This team still has four straight home games (one is in Arlington) on the docket and they only have to leave the state of Texas once (at Kansas State on Oct. 17) before November.
8. North Texas (2-0) - Mean Green quarterback Riley Dodge is going to be dodging Alabama this weekend. That's probably a wise decision considering that the coach's son injured his non-throwing shoulder last week in a heartbreaking loss at home to Ohio. North Texas lost because Dodge was injured. And I'm not going to ding them if they are going to get rocked in Alabama without their leader. In fact, I hope they lose by 50. Because Dodge will come back and they will remain undervalued.
9. UAB (1-1) - Everyone spent last week pumping air into UAB's head after a blowout opener over hapless Rice. SMU clearly wasn't scared and took it to the Blazers. And now UAB has to go on the road in a really significant - at least to the teams involved - rivalry with in-state foe Troy. UAB actually won at Troy in the last meeting back in 2006 and catch the Trojans after getting blasted 56-3 at Florida. This is a tricky one. But the Blazers are live dogs and should play much better this week.

10. Arkansas State (0-1) - Speaking of Troy, Arkansas State has two weeks to prep before they get the Trojans at home off their rivalry game with UAB. The Red Wolves ran into a buzzsaw in Lincoln and were simply physically outmatched. Would have preferred to see a bit better offensive showing out of this unit.
11. Syracuse (2-0) - Two games and two covers for the Orange. This team is playing hard and they seem determined to get this program turned around. Yeah, they were outmatched in Happy Valley. But they covered. And yeah, they came up short in a disappointing loss to Minnesota in an exciting home opener. But they covered. And this week they have another revenge game against Northwestern. Remember: a much worse Syracuse team was beating a much better Northwestern team on the road last year in the third quarter.
12. Arkansas (0-0) - Huge, huge game for the Razorbacks this weekend. They had two weeks to prep for a soft Georgia team and this is a great spot for scumbag Bobby Petrino to get an "over the hump" win for his program. The Razorbacks are home favorites over a ranked team. In college hoops that's a great omen for the host. But considering Mark Richt's amazing record on the road I understand if it's tough to bet money on the Razorbacks.
13. Stanford (1-1) - It wasn't supposed to be that way for Stanford. They were supposed to come out slow because of the jetlag and then come up short with a comeback. Not the case. They played great in the first half against Wake Forest. But the defense collapsed in the second half and the Cards were on the wrong end of some big plays. I am still a believer in Harbaugh's Boys though and still think they'll do some work in the Pac-10. Tricky matchup with a game San Jose State club this Saturday. But Stanford is 6-1 ATS in the last seven meetings and SJSU will be breaking in a new quarterback.
14. Louisiana-Monroe (2-0) - The Sun Belt is loaded with solid, veteran teams that are underappreciated by Joe Public. UL-Monroe is 100 percent one of them. This team plays a quirky offensive system and right now they have the strength and experience to pull it off. But the core of this team is the nine senior starters and six three-year starters on defense. Going back to last year they are 7-2 ATS overall and head to Arizona State as a healthy underdog this week. UL-M is 6-4 ATS in its last 10 against games against BCS foes.
15. Nevada (0-1) - There are a lot of worthy teams that deserve to be in the Ferringo 15 but I'm going to hold onto Nevada for another week. They have been smarting for two weeks after getting humiliated in South Bend. Then they were dogged in a trip to Colorado State before an early surge of sharp money swung the spread the Wolfpack's way. Now they have to back it up. But they are 0-5 in their last five trips to Fort Collins, losing by an average of 25 points.
Others Receiving Votes: Iowa, North Carolina, Iowa State, UCLA, Marshall, San Jose State, Toledo, Akron, Middle Tennessee State, UTEP, Michigan, Tulsa, Central Michigan, Bowling Green, Ohio, Vanderbilt.
Robert Ferringo is a professional handicapper and you can purchase a full season's package of his football selections for just $25 per week! Click here for details.
---
Most Recent College Football Power Rankings