Horse Racing: Haskell and West Virginia Derby
by Trevor Whenham - 7/29/2009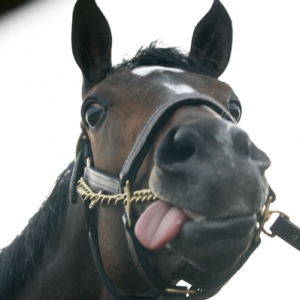 There is always a lull in the racing season after the Triple Crown ends. The horses that have starred in that grueling test, or have given their all in an attempt to do so, need a break to recharge and get ready for the rest of the year.
There are still big races going on, but very few with the appeal and excitement that the top three year olds offer. Well, after a long break, we are about to see the excitement begin all over again. All three Triple Crown winning horses will be in action this weekend, and they will be joined in their two races by several of the established and rising stars of what is proving to be a fairly impressive three year old class.
Superstar filly Rachel Alexandra and Belmont upset winner Summer Bird will contest the Haskell Invitational at Monmouth Park in New Jersey on August 2, while Derby superstar Mine That Bird makes his return to action in the most unlikely of spots - the West Virginia Derby at Mountaineer Park on August 1. This is by far the most famous horse to ever visit that off-the-beaten-path track. It's a shame that Mine That Bird and Rachel Alexandra couldn't renew their rivalry this week, but it wasn't meant to be - Monmouth is not a track that would suit Mine That Bird's running style at all.
Assuming both come out of these two races well on still on top of their respective games they are almost certain to clash before the year ends. Here's a look at how their two races are likely to break own:

Haskell Invitational

Rachel Alexandra is the obvious star here. Unlike the Triple Crown race winning colts, she has already had a race this summer. She set a stakes record in the Mother Goose at Belmont at the end of June, but it's hard to get too excited about that - the field couldn't have been any weaker, so she was far from tested. Both this race and the West Virginia Derby are run at 1 1/8 miles, so the distance is well suited to her. She's also likely to be able to dictate the running style and set a pace that is comfortable for her. She'll almost certainly be heavily favored because a huge crowd is expected, and almost everyone there will be there to see her. She probably won't justify the ridiculously low price, but this is her race to lose, and I'd frankly be surprised if she does.

Summer Bird was a surprise to many in the Belmont, but he was no fluke. He shares the same sire as Mine That Bird, and a similar running style. He will not be a flash-in-the-pan like last year's Belmont winner Da' Tara was, but I don't like his chances here. Monmouth is a track that has been historically hard on deep closers, and Summer Bird could be 20 or more lengths back at some point in this race. He's likely to get a piece, but I don't see him chasing down the lead here.

Papa Clem came into the Kentucky Derby with high hopes off of an Arkansas Derby win, so his fourth in Kentucky and sixth in the Preakness were disappointing. Equally disappointing was a third place finish in a minor prep race at Monmouth in July. He has worked well since, though, and certainly has the talent to menace here if he can recapture his previous form. I'm not sure that he has enough game on his best day to beat Rachel, though.

Munnings is one of the more intriguing runners in the field. He's lightning fast, and he has now won against stakes company, but he has only run around two turns once and it was a disaster. he's one of the more talented runners n his class, but my hunch is that this distance is slightly beyond him. Other entrants are likely to include Atomic Rain, who beat Papa Clem in his prep race, and Iowa Derby winner Duke of Mischief.

West Virginia Derby

This is a massive risk for Mine That Bird. He's suited well to the track and the running style should set up well for him. The problem is that the potential downside is far bigger than the upside. He's expected to win here, so winning will prove nothing. Losing, though, would be a big embarrassment, and a giant blow to a Horse of the Year campaign that is already an uphill battle. In many ways it would have made more sense to challenge the big boys (and girl) in the Haskell, but you have to respect the discipline of the connections to find a track and a situation that gives their horse the chance to be at his best.
This track is generally open to a deep closer, so Mine That Bird won't have to change his running style for this effort. Jockey Mike Smith is back on board after riding him in the Preakness, and the extra experience with the horse should lead to a solid ride. Mine That Bird can't afford to lose, but luckily I'm not convinced that he will.

The Derby champ really only faces one major challenger - Big Drama. He's a very legitimate talent who has won five stakes races, but he was a very disappointing fifth when he last faced Mine That Bird in the Preakness. Beyond him the field weakens considerably. Nick Zito is likely to saddle Miner's Escape, but that shouldn't be much of a threat - the horse was dead last in the Belmont.
In an interesting angle, Rachel Alexandra's trainer Steve Asmussen could send out as many as four runners to try to unseat his filly's chief rival. None are talented enough on their own, but they could potentially work together to make life difficult for the fast-closing colt. I don't think it should be too much of an issue, though. Mine That Bird's biggest challenge comes from the eight-week layoff he is bouncing back from. If he's not too rusty then this race should end very well for him.