In-Game Betting For Football Great Value
by Trevor Whenham - 9/16/2009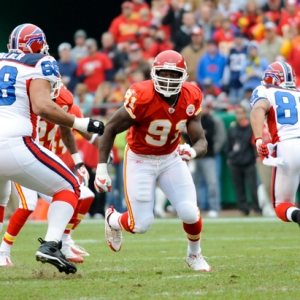 In-game betting, specifically betting on ongoing games at halftime or the ends of quarters, is a potent tool in the arsenal of many basketball bettors. For whatever reason, though, the bets don't seem to be as widely embraced by football bettors. In certain circumstances that can be a real mistake.
Successful betting is all about the effective application of sound knowledge, and in-game bets allow you to make bets after having the most current and relevant knowledge possible. The lines are also by necessity set quickly, so it's a chance for you to access lines right when they are set, and to personally take advantage of any mistakes that are made in setting those lines. In regular football betting the smart money has bet any mistakes, and usually any value as well, out of the lines before you've even had a chance to consider them. Here are a look at some situations where the in-game bets can be particularly attractive:

In games where injuries are a factor - It can be very difficult to know what kind of an impact an injury is going to have on a team. Halftime bets allow you to watch half the game and see for yourself before making a bet. You might find that the impact makes a bet attractive at halftime, or it may force you to want to pass on the game entirely. Either way, you are able to make a decision based on more than speculation.

When an injury occurs in a game - When an injury happens to a high-profile player in the first half of a heavily-watched game then you can be almost certain that the public is going to overreact. Injuries are instant doom in the eyes of the public, and quite often the second half line has to be set to reflect that perception. Of course, that perception isn't always reality - New England still won the second half when Tom Brady went down with is injury early last year. By being on top of injuries as they happen you can often spot situations where value is available because of this overreaction.

Halftime middles - When a team gets out to a big early lead you might expect them to ease up on the gas in the second half. If you have bet on that team, and you are in the mood to gamble, then you might want to use the halftime bet as an opportunity to go for a middle. You would give up your chance for a profit if you are right in just one bet, but your downside is protected, and you have a shot at making a sizable profit if both bets win. If middles are attractive then halftime opportunities are easier to find, and easier to hit, than they are before the game starts.

As a hedge - If you are winning a full game bet at the half, but not feeling terribly confident, then you might use the halftime bet as a full or partial hedge of your investment. By betting on the other team at the half you could limit the amount that you lose if things go badly, though that would likely come at the expense of decreasing your profit if you won your original bet. You don't want to get into the habit of using these to often in this way or your just throw all your profit away, but as a situational play in a game when you have a bad taste is your mouth they could be appropriate.

To leverage your bet - If you have a high risk threshold then you might want to use the halftime bet to add more money onto the opinion you had coming into the game - essentially to double down. This can be useful if you came into the game with a particular opinion, and if the play in the first half has strengthened that opinion. Say, for example, you like a particular team because their offensive line is much bigger than the opposing defensive line, and you think that the o-line will physically wear down the d-line and create more opportunities as the game progresses. If you sense that that is indeed happening, and that the effects are going to increase in the second half, but that it isn't yet reflected in the score or the second half line, then you might have an opportunity where you would happily increase your exposure to the outcome.

Use the total when game style isn't likely to continue - Halftime totals typically have to be set to reflect what happened in the first half because that's what most bettors will have seen and will assume will continue. In certain cases, though, that's not going to be the case. A game that has been a shootout in the first half can slow down significantly in the second half as teams get tired, protect star players, or look to use up more of the clock. Conservative coaches can slow down the game dramatically to preserve a lead, and aggressive or desperate ones might have to pull out all the stops to score points. A team might have a new opportunity to exploit, or have a previous situation that it was working to its advantage disappear. By watching a game and thinking about not just what has happened but also how what has happened will affect what could happen in the second half you can often find situations where the second half total isn't reflective of how you see the game playing out.