MLB Handicapping: Down the Stretch They Come
by Ron Endres - 9/9/2009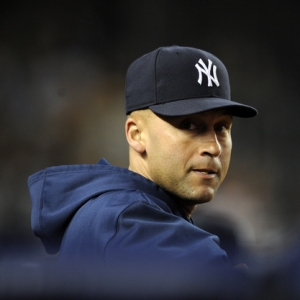 Those words remind me of an announcer at my favorite place to be, the racetrack.
I am not at the track, but instead I am watching the exciting MLB pennant chases
as they near the finish line. The last regular season games will be played on Sunday, Oct. 4. That means that all the teams have less than 25 games left to play.
In early July at the halfway mark, we took inventory of our pre-season predictions. It was the first week in April when I called the Mets at 5/2 to meet up with the Giants 12/1 for the NL Pennant. The injury bug, early and often, made the Mets a bad pick. Meanwhile, the Giants are not without a chance.
At the mid-point I stated that I like Philadelphia, Los Angeles and St. Louis to win their divisions, and that the Phillies would once again be in the World Series. Can the Dodgers hold on, or is it possible that both the Rockies and Giants would slip by them? Colorado has a three-game series in LA to close out the season. They also have to face the Cardinals at Coors for three, and go to San Francisco for three games next week. The Giants square off with the Dodgers for three in LA, and also three more at home with them. Trust me, it is going to get good, folks.
Over in the AL, I called the Yankees a 3/2 choice to meet up with the Los Angeles Angels for the pennant. At the midway point I felt that it was a toss-up between the Yankees and Red Sox to win the East, but felt that both would advance. I also felt that the Tigers would come out of the three-team Central pile-up, and they have. I still feel that the Angels, my early choice at 6/1, will oust the New Yorkers, and also win the World Series. Last year, the Angels were the only team to win 100 games. If the Yankees play .500 ball for the remainder of the season, they will reach that plateau this year.
There have been lots of unbelievable finishes in Major League history. Also, many a team has gone in the tank in the final weeks. We at Doc's Sports will be tuned as it plays out.
We have positioned ourselves at the' top of the stretch'.
Why not join us during these final four weeks? There will be plenty of money-making opportunities. We are coming off of our best weeks of the season. Click Here for more information.