MLB Betting: Red Sox, Yankees Have Same Chink in Armor
by Matt Severance - 8/5/2009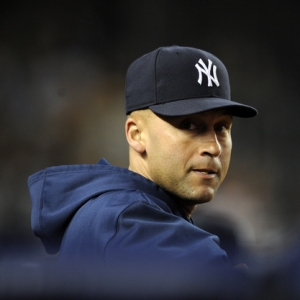 Everything seems right in baseball at the moment, as the New York Yankees and Boston Red Sox, ESPN's two favorite teams, enter play Wednesday separated by just one and a half games in the American League East and with both teams at least three games ahead of the closest wild-card pursuer.
So it appears that Boston and New York will take their rightful place back in the playoffs – both teams have been in the same AL postseason four of the past six years. However, I would argue that neither team should be such an overwhelming favorite in either the AL East (Boston is even on Sportsbook.com, the Yankees are -125), for the wild card or the AL pennant (both at +200). Why? Starting pitching.
Indeed, both Boston and New York are very strong at the top. The Yanks have CC Sabathia and A.J. Burnett. Boston has Josh Beckett and Jon Lester. But it's at the back end where both teams have some problems.
First the Yankees. Andy Pettitte is the No. 3, and he has been solid at 8-6 with a 4.51 ERA (entering Tuesday). But the 37-year-old seems to struggle to put together back-to-back good starts. Don't believe me? Pettitte hasn't had back-to-back quality starts -- at least six innings pitched and no more than three runs allowed – since April. His monthly ERA rose from April to May to June before breaking the trend with a 4.82 ERA in July.
New York's No. 4 is Joba Chamberlain. He has been great of late, winning three straight starts and not allowing more than one earned run in any of them. However, his innings pitched limit is approaching, as the team doesn't want him to exceed 160. He is at 110 2/3 right now, so obviously New York will need a starter for about the final month or so.
At No. 5, the Yanks have been going piecemeal since Chien-Ming Wang went on the DL (now out for the year). Sergio Mitre has filled that role in the past three starts, and he has allowed at least four runs and not pitched more than 5 2/3 innings yet.
Looking at the Red Sox, they obviously miss injured pitchers Daisuke Matsuzaka and Tim Wakefield. Veteran pickups John Smoltz and Brad Penny have not been the answer in the rotation. Smoltz has allowed at least five runs in the past three starts and has an ERA of 7.12. Lefties are hitting around.400 against Smoltz. Penny is basically a five-inning pitcher now like Smoltz himself and has an ERA higher than 5.00.
Boston's No. 5 starter is Clay Buchholz, who is a top prospect but prone to the inconsistencies of a young pitcher. Left-handed hitters are hitting .366 against him. To make matters worse, it appears Wakefield, on the DL since July 21, had a setback recently. He may have to have a second cortisone shot in his back to help alleviate a nerve problem that is now affecting his left calf. That's not a good sign.
Despite the non-waiver trade deadline having passed, look for both Boston and New York to continue to look for a starter. That's why it's fascinating that these two are separated by less than two games, because the team with a worse record gets a first crack at a player put on waivers. So even if that team doesn't really want the player, it can block a move to the other club.
Right now, the Tigers certainly have the edge in starting pitching on New York in the American League, and the White Sox will too if Jake Peavy comes back healthy. So don't go all-in on those futures Yanks and Red Sox bets quite yet – don't rule out the Rays catching them in the AL East or the Rangers, who play in the much weaker AL West, stealing the wild card.