MLB Handicapping: Best Value Rotations
by Trevor Whenham - 4/7/2010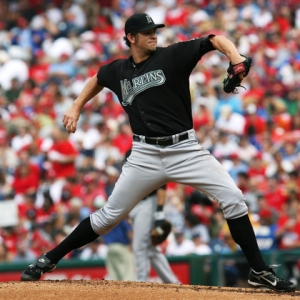 When I close my eyes as a baseball bettor and think about my dream rotation it would feature two attributes - a deep, reasonably talented collection of arms, and one that the general betting public hasn't really caught on to. That rules out teams that are loaded with all-stars - like the Phillies and the Yankees - and those that have serious pitching issues - the Dodgers and Blue Jays, for example. Here are five teams that could meet my criteria heading into the season:

Tampa Bay Rays - I really, really like this rotation - there is just a whole lot of depth. James Shields hasn't missed any time in three years, and he definitely has 20-win potential if he gets some help and stays healthy. Matt Garza had a fantastic spring, and has real potential. Jeff Niemann is coming off a 13-6 season in his first year as a starter. Wade Davis and David Price are youngsters with massive upside. That might not be the most proven rotation in the league, but it doesn't really have a weak spot, and every one of those guys is only going to keep getting better. On top of that, the team has all sorts of room for error if one of the starters falters. Andy Sonnanstine in the Bullpen has started 72 games and is only 27. Jeremy Hellickson is one of the best pitching prospects around, and he's sitting in the minors itching for a chance. There's a very good chance that Tampa Bay will get a lot of good pitching performances from guys most people haven't heard of this year. What more could a bettor possibly want?

Colorado Rockies - The NL West is shaping up to be one heck of a race this year, and Colorado is sure to be right in the thick of things. They have been dangerous the last few years, and this year they are built to be equally explosive, and perhaps more consistent. This may be the best rotation that they have ever had in Colorado. Ubaldo Jimenez leads the way, and he could be special - like Cy Young-caliber special. He was the opening day starter and he was great. Get used to that. Jeff Francis starts the year on the DL, but he should be healthy soon, and is an elite lefty when he is pitching. Aaron Cook has quietly amassed an impressive 27-15 record over the last two years. Jorge De La Rosa is coming off a breakout 16-9 season. In his first season as a full-time starter last year Jason Hammel won 10 games. There isn't a guy on the team who isn't capable of winning 15, or of beating most any team on any day. This is a team that could be led a long way by their arms.

Atlanta Braves - All you need to know about these guys is that Tim Hudson has 148 career wins, is healthy after a rough year last year, and is just the fourth starter. Derek Lowe leads the way. He had a rough opening day, but he has won at least 12 games for each of the last eight seasons, and he eats a lot of innings. Jair Jurrjens has 27 wins in two years as a starter, and he has the stuff to win almost that many in one year. In 34 starts last year his ERA was an incredible 2.60 - at age 23. As good as he is, Tommy Hanson has the stuff to be even better. He was 11-4 after joining the team last June, and he carried that momentum into a very good spring. This is a team that could terrify opposing hitters.

Florida Marlins - You wouldn't guess it from his opening day start, but Josh Johnson is an ace, and a pretty good one at that. He was 15-5 last year. If he can get used to the fact that he's being paid like an ace now then he could do even better this year. Ricky Nolasco has shown a very alluring level of talent over his career so far, and there are good reasons to believe that he puts it all together. The rest of the rotation isn't as good as the top two, but there is still a lot of promise here. Anibal Sanchez was 10-3 as a rookie in 2006, and has slowly been working his way back to that level. Nate Robertson badly needed a change of scenery, and could be a steal now that he's out of Detroit. Chris Volstad is only 23 but he already has the experience of 43 starts behind him. Last year wasn't great, but 2008 really was impressive for a rookie.

Texas Rangers - Big bats and lousy pitching have been the norm for the Rangers since Nolan Ryan retired. With Ryan in the front office, though, this team finally has the arms to help those bats out. Scott Feldman came from nowhere to win 17 last year, and he shown enough in the spring and on opening day to make us think that that wasn't a fluke. Rich Harden had only an average year for the Cubs last year, and was terrible in Spring Training this year, but he was 10-2 for two teams in 2008, has been at his best in the AL West, and has ace stuff if he can get his act together. C.J. Wilson is moving from the bullpen to the rotation, and in spring he looked like he was born for the new role. He's nothing fancy - just a nice, big lefty. Matt Harrison is a youngster with a 13-8 career record and lots of potential for more. Tommy Hunter is out for a while with a rib injury, but at 23 he has the chance to be very good as well. The guy who is more intriguing than anyone else, though, is Colby Lewis. After bouncing around for five years, including the first three in Texas, Lewis went to Japan for the last two years and was brilliant - he led the league in strikeouts both years, and was second in wins with 15 in 2008. If he can carry his newfound maturity back over the ocean he could be a real steal for the Rangers.