MLB Handicapping: Can Blue Jays Sustain Fast Start?
by Trevor Whenham - 4/15/2010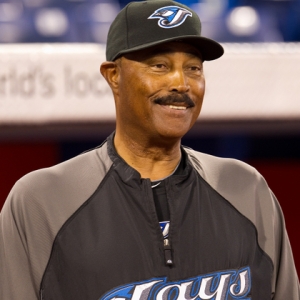 Perhaps the most pleasant surprise in baseball through the first 10 days of the season has been the Toronto Blue Jays. they were seen as the fourth best team in the American League East - at best - coming into the season, yet they are leading the way early on in the toughest division in baseball. It's all but certain not to last, but the fast start hasn't been a fluke. This is a team that has enjoyed some very good pitching, and has backed that with lively bats and some impressive hustle. Besides leading the way in their division, the Jays have been a very useful bet so far because they keep winning as underdogs. The longer they can keep that up the more money we all can make. So, how are they doing it, and how long can they keep doing it? Here's a look:

A history of strong starts - Cito Gaston is a guy who has his team ready right out of the gate. Last year the Jays were 15-9 in April - the second best record in the American League. In Gaston's first stint as manager of the team they were similarly strong in April. While some teams like to ease into the season and work the kinks out slowly, Gaston puts the pedal to the metal early on and is very aggressive out of the gate. How well that works in the long run depends on how much talent the team has, but early in the season it can be useful.

Nothing to lose - When a team knows that it is rebuilding and looking towards the future then it doesn't have to worry about anything but playing. That's why the Marlins have been able to win a couple of shocking World Series titles along the way - because no one was worried about them and they had nothing to lose. Toronto is a very young team that has sent most of their established talent out of town, and is working with a trimmed-back payroll and developing talent. The team is built to be pretty solid in 2012, but has little expectation this year.

Gaston - Besides the quick starts there is another reason to consider Gaston here - he's an extremely good manager. After his first stint with the Jays, which included two World Series titles, he was blackballed from baseball and couldn't get another manager job until he returned to Toronto in 2008. The reason for that is a total mystery, but what is beyond doubt is that he is tactically strong, particularly good at helping batters find their comfort zone, and he can move players around to get the best fit whether he has massive talent around him or not. Gaston is going to get more out of this Toronto team than most managers would be able to.

Pitching - This has been the driving force for this team - even without Roy Halladay. Shaun Marcum missed last year with an injury, but he settled into the role of the ace in spring training, and he has looked every bit the part in his first two starts. Ricky Romero was very solid as a rookie last year, and absolutely brilliant this year. He took a no-hitter into the eighth on Tuesday and struck out a career-high 12 in the process. Jason Frasor and Kevin Gregg each have three saves. Casey Janssen has been brilliant as a reliever, earning three wins in three appearances. There are some pretty nice arms on this team. There's more on the way as well - most notably Kyle Drabek , who they got from the Phillies for Halladay. This team has deceptively strong pitching, and that can make them a handy betting prospect for as long as the staff can stay healthy.

Upside - This team doesn't have the most talent of any team in the country, but they do have a fair bit of upside. Vernon Wells is an all-star who has struggled with consistency, but he's off to a very strong start here. Adam Lind is a very promising slugger who the team has just tied up long term. Travis Snider needs to get comfortable hitting in the big leagues, but his upside is almost unlimited. John Buck is a catcher who could be an all-star if continues to develop and starts to get some attention. Those guys, along with strong prospects like Brett Wallace, Travis d'Arnaud, and David Cooper waiting for their chance , mean that this team isn't going to be as bad as they are perceived to be. They are in a hopeless situation in the AL East and that hurts their record and their public perception, but against teams outside of their division they have been better than believed to be, and they could very well continue to be. That makes for a good chance at value.

The Bottom Line - Optimism is relative, but in the right context it's easy to be optimistic about this team. They aren't going to compete at the highest level, and they aren't going to be anywhere near the top of their division, but they are definitely going to remain near the top of my list of teams to keep an eye on all year because there are a lot more situations where they are attractive than where they aren't, and the price is usually going to be pretty nice.