MLB Handicapping: Minnesota's Target Field Pitcher's Nightmare
by Nicholas Tolomeo - 4/9/2010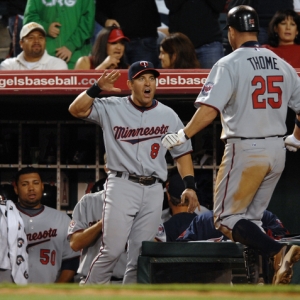 Everyone in Minnesota seemed to want outdoor baseball. Someone should have asked the Minnesota pitching staff, however. This is a staff, and team for the most part, built around the Metrodome and its pitcher-friendly dimensions.
There are no such dimensions or advantages for pitchers at Target Field. While this will affect both teams, obviously, these Twins are not built for this kind of stadium and probably will not be for some time.
Minnesota will play its first regular season game at Target Field on Monday April 12 against the Boston Red Sox. The ballpark could be one of the biggest obstacles in Minnesota's division title defense.
No matter where they would have played 81 of their games this season, the pitching was already a major concern, mostly because of the recent injury to closer Joe Nathan. This tosses the bullpen into a state of flux, has relievers changing roles and, of course, takes away one of the American League's best closers. On top of that the Minnesota's team ERA was fourth worst in the American League and that was playing in the spacious Metrodome.
In terms of fantasy baseball, you probably want to steer clear of Minnesota's starting pitchers, especially Scott Baker, Nick Blackburn and Kevin Slowey. It's not all bad for the Twins as they do have Justin Morneau, who should have a monster year batting cleanup with the dimensions built around left-handed power hitters.
A quick comparison of the two stadiums shows the dimensions are very relative right down to the 23-foot fence in rightfield. The big difference is in left field and left-center field where the former dimensions of the Metrodome (343 and 385 feet) are now just 328 and 371 feet. The Metrodome ranked in the bottom 10 in just about every offensive category last season. Only Petco Park in San Diego, Safeco Field in Seattle, Busch Stadium in St. Louis and Oakland County Coliseum in Oakland consistently ranked worse for batters. The jury is still out on Target Field until jet streams are established, but it's expected to rank on the other end of the spectrum alongside stadiums like Colorado's Coors Field and Arizona's Chase Field.
The new ballpark will help the Twins in the short term with an electric atmosphere expected all season long and big years are likely from Morneau and Joe Mauer, but in the long term the Twin's pitching and defense is not suited to their new home. If you thought playing baseball outdoors in Minnesota was a bad idea in April wait until you see the already beleaguered pitching staff try to pitch out there in September and October.