MLB Handicapping: Pitchers With Betting Value
by Trevor Whenham - 7/1/2010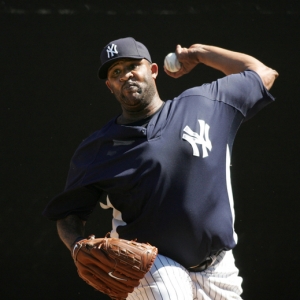 You're either a morning person or your not. Some people love to jump out of bed early to tackle the day, while others need a while - and a few cups of coffee - before they can be near their best. Pitchers are the same way. Some guys are ready as soon as spring training is over, and they start posting strong results right out of the gate. Other guys just weren't born to pitch in April. It could be that their bodies aren't used to the demands of real games yet, or it could be that they just need games to matter more than they do in April before they can get interested enough to do well, but some guys are entirely different pitchers in April than they are in July or August.
Those slow starters can be particularly useful for astute bettors if they can spot them as they are making the transition from dull to dominant. Here's a look at five guys who are showing signs of life after an underwhelming start to their seasons:
Jason Hammel, Colorado Rockies - Hammel was atrocious in April - the team lost all four of his starts, and his ERA was an ugly 9.16. Twice he didn't make it past the third inning. In June, though, it was like he was a whole new pitcher. He was 4-0 during the month, and the Rockies were 5-1 when he started. He threw three shutouts and a one-run outing, and his ERA for the month was 1.83. Because of the rough start his ERA is still at 4.32 so at a casual glance he doesn't look like he is nearly as effective as he has been recently.
CC Sabathia, New York Yankees - The Yankees' expensive ace likes to pace himself. The Yankees were 5-6 in his starts through the end of May, and he allowed five or more earned runs four different times. In six of those 11 starts he failed to make it beyond the sixth inning - certainly not what you are looking for from an ace. In June, though, Sabathia has been dramatically better. The Yankees won all five of his starts, and he earned the decision in all five while lasting at least seven innings each time. His ERA was 5.15 in May, and 2-19 in June. Unfortunately, the slow start couldn't have come as a surprise to the Yankees - he has been pretty mortal in April each of the two previous seasons as well.
Carl Pavano, Minnesota Twins - The difference in performance between the start of the season and June hasn't been as dramatic for Pavano as the previous two, but the results have been. Through his first nine starts the Twins were 4-5 when Pavano started. In the six starts dating back to May 29 the team is 5-1. The last two of his outings have been complete game gems. the biggest obvious difference for Pavano has been his WHIP. He's not the kind of pitcher that generally gets beaten up and hit around a lot, but June has been particularly special. In 40 innings pitched he has given up just 26 hits and six walks for a sparkling WHIP of just 0.80. That's a big improvement over where he was earlier in the year, and that's performance at a truly elite level.
Jonathon Niese, New York Mets - The Mets have been getting some surprisingly good pitching lately, and Niese has been more than carrying his load. It took a while - and a bit of a shock - to start pitching his best, though. The Mets were just 4-4 in his first eight starts, and his ERA ballooned to 8.76 over his three starts in May. That was enough to get him pulled from the rotation and stuck on the DL for a couple of weeks - something was obviously wrong. Since his return at the beginning of June, though, he has been a whole new pitcher. The team won all five of his June starts, and he was 4-0 over the stretch. His ERA was just 2.67 for the month, and he allowed just nine walks in 34 innings. It's hard to know how much of this is because he's a slow starter, though, because this is his first full year in the rotation.
Jake Peavy, Chicago White Sox - It's been a play in three acts for Peavy this year, but only one act has been worth watching. In April his ERA was 7.85, and the team lost four of his five starts. His ERA was a bit better in May, but still a long way form acceptable at 5.09. He allowed five or more runs in half of his starts. In June, though, Peavy looked like Peavy. His ERA was a stellar 1.20 through his first four starts in June, and the team won three of those starts and should have won the fourth. Most impressively, he went 21 straight innings without allowing a run. Peavy has been as good as he has been in a long while, but you'd never know it by looking at his overall record.