MLB Handicapping: Teams With Second-Half Potential
by Trevor Whenham - 7/22/2010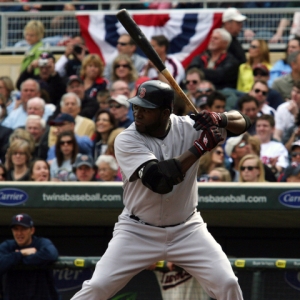 The MLB All-Star Game is in the books, and the second half of the baseball season is underway. The break isn't just a chance for players and bettors to catch their breath and for the stars to show off a bit. It also marks a change in tone and style of play. Teams with no hope will start selling any assets they might have, and strong teams will be looking to get stronger. Some teams find form, and others get overwhelmed by the weight of the season. Here's a look at five teams that could be well positioned to perform much better for bettors than they did in the opening half:
Boston Red Sox - Let's be clear - Boston has already had a pretty good season. They have the fourth best record in the American League - though they are four games out of the Wild Card because they are stuck in the toughest division in baseball. They have struggled with consistency, though, and a lot of that can be attributed to a lack of depth.
While other teams will be scrambling to make some trades to give them the pieces they need, though, Boston will be improving dramatically just by getting back what they have lost. They have been ridiculously snake-bitten with injuries this year - Dustin Pedroia, their top two catchers, starters Josh Beckett and Clay Buchholz, and budding star Jacoby Ellsbury. Buchholz has returned, and Beckett is back on Friday, so their rotation has dramatically improved. Martinez is close, Pedroia is making progress, and Martinez and Ellsbury are on their way. If even half of those guys return and find decent form then this team can't help but be better in the second half.

Seattle Mariners - Part of the reason for thinking that they are going to get better is that things just can't go any worse than they have so far. There's more to it than that, though. Despite the loss of Cliff Lee, and the likely absence of Erik Bedard for the rest of the year, there is still a pretty decent rotation on board. More significantly, though, this team has lacked anything even remotely approaching character so far this year, but now they finally have something to rally about. The sale is on - Cliff Lee is gone, and he's likely not going to be the only one.
This team is in rebuilding mode, but there is enough talent aboard that they can use that as a positive - as motivation to show that they aren't as bad as they have looked so far. If there is any pride at all on this team then they will improve.
Philadelphia Phillies - If you want to find a team that improves in the second half then the first place to look is for teams that were significant disappointments in the first half. That would be Philadelphia. It hasn't been a total disaster, but this team was not built to be seven games out of first in the division this late in July.
There are still some obvious concerns with the rotation - Kendrick has struggled, Happ has been injured, and now Moyer is hurt. Halladay knows how to close out a season, though, and he is very likely to get some help soon - perhaps even help of the caliber of Roy Oswalt.
If the pitching is as strong as it could be, then it comes down to offense, and Philly certainly has the potential to perform there. They have as much firepower as any team in the league, but it just hasn't been firing so far. There are a lot of 'ifs' about this team's prospects, but they have the obvious potential to get their act together late in the season, so I'll be watching them.
San Francisco Giants - In this case I'm jumping on a bandwagon that is already rolling, because San Francisco has already turned this season around - they have won 12 of their last 15. It seems inevitable, and I think it's sustainable - they have a solid rotation, a good bullpen, their bats underachieved in the first half but have woken up, and they are in a division that can be exploited.
Kansas City Royals - Here's one out of left field. I can't believe I'm saying it, but I kind of like this team. They are well under .500, but have essentially been a break even team despite that, and they have shown how tough they can be against big opponents and how well they bounce back from adversity. Their pitching is solid, they have some talent, and the coaching change is gaining traction. This team isn't going to threaten for anything meaningful for a long while, but I wouldn't at all be surprised to see them turn a profit for their backers in the second half.
Doc's Sports MLB customers have been raking in the money so far this season and $100 bettors are up more than $3,240 already this season. Call us toll-free at 1-866-238-6696 to find out about specials on a one-week MLB package or Click Here for more information on Doc's picks. Click Here for sign up and picks pricing.