MLB Handicapping: Public Teams
by Nicholas Tolomeo - 4/13/2010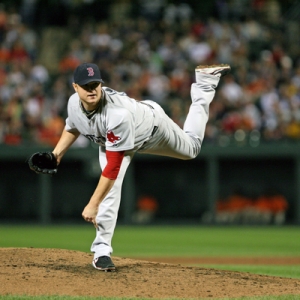 The Boston Red Sox may be famous around Fenway Park for having the Green Monster, but around Las Vegas, the Red Sox are also known as a public monster.
Public teams involve a select group of squads, from the big market teams like the Yankees to the teams whose fans stretch across the country like the Red Sox and Chicago Cubs. Every sport has their public teams like the Cowboys and Steelers in the NFL and the Lakers and Celtics in the NBA, but in baseball it is easier for the books to take advantage of these team's popularity. They can do that by tacking on a few cents on the money line of these public monsters.
This 'line shading' is a price that is mostly undetected by the bettor. With a point spread involved it would go widely noticed to see the Cowboys bumped up to a 7.5-point favorite or the Lakers as a 4.5-point favorite. With money lines, though, the oddsmakers can tack on a few extra cents to the price making the Yankees –225 in an instance when normally they may be only –215. There is a much bigger difference in a half a point in football or basketball than a slight climb from –215 to –225 in baseball.
These steeper prices bettors see usually do not deter them from wagering on their teams. And it is a major reason why in terms of profit-producing teams, these public monsters rank near the bottom. The Chicago Cubs lost $100 bettors $1820 last season.
The New York Yankees, a public monster in the truest sense because of their nationwide loyal following and their enormous payroll, actually won money last year after ending their World Series drought. Over the past decade though, the Yankees have been major losers as they repeatedly fell shy of expectations year in year out. The Yankees won $100 bettors $957 last year but that was during an unprecedented 103-win season. When things are not going so well in the Bronx then the losses sometimes triple that.
These public monsters become an even pricier proposition when taking national television into the picture. Just as favorites are generally pounded by the betting public in Monday Night Football, if the Yankees or Red Sox (in one of the rare occasions they are not playing each other) meet on Sunday Night Baseball, a bettor would be wise to avoid the high price. The Cubs are on national television more than anyone thanks to their contract with WGN. They too have a high payroll, a roster loaded with big names and a recent history of underwhelming performances. Those factors combine to make it increasingly difficult to find any value in the lovable losers.
All three teams could make the playoffs this year and have big years. But a bettor has to look at their prices with a trained eye before making an investment. In the world of wagering where every percentage is calculated, a couple cents extra on a favorite can add up over a 162-game season. Do not block these public monsters completely out of your conscious, but look at their money lines with a cautious eye. Do not overpay for these teams, or you will end up paying for it.