NBA Studs and Duds Against the Spread
by Trevor Whenham - 1/13/2010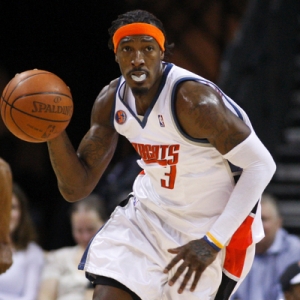 We are almost halfway through the NBA season, so this is a good time for us to assess which teams are standing out from a betting perspective, and which ones have been particularly frustrating. Here, then, are the teams that have been studs against the spread, those that have been duds, and the biggest surprise and disappointment.

Studs

Atlanta (25-12 ATS) - Last year the Hawks were clearly a team on the rise, but oddsmakers seemed to have a pretty good grasp on them - they were only slightly better than break even. This year Atlanta is in very good position to host a home playoff game, and they are the kindest team for bettors as well. Their path to success is no mystery - they play more than serviceable defense, and no team in the conference scores more points per game. The Hawks have slowed slightly in recent days, so it remains to be seen if they can continue to perform like they did in the first half.

Charlotte (22-14 ATS) - Larry Brown still has a lot of work ahead of him, but he has been very good for bettors since coming to Charlotte. The team was the fifth best ATS last year, and are covering at an even better clip this year. Despite being a couple of games below .500 the Bobcats are currently in a playoff position in the weak East, so they are going to have motivation to continue playing hard down the stretch. That's good news for bettors.

Oklahoma City (22-15 ATS) - We knew that Oklahoma City is a team on the rise because they are building around a superstar in Kevin Durant. We just didn't know that they were going to be a contender so soon. There are at least 10 teams fighting for the eight spots, but the Thunder are sitting in seventh right now and are currently red hot. The team was the fourth best in the league ATS last year, so they have a tradition of success.

Duds

New Jersey (13-24 ATS) - Every team but one in the league has won at least eight games. The Nets have won three. Given their win total and their truly dismal play, the fact that they have even covered 13 games counts as a bit of a miracle. This team is terrible, and a turnaround is more than a year away. Betting against these guys has been a profitable path all year, and there is no reason to think it won't stay that way.

Washington (12-22-2 ATS) - They are struggling, they have a mountain of distractions, and circumstances (and guns) have them in a long-term talent shortage. This is not a team built for a second-half surge. There was some reason for hope for this squad - they were 5-2-1 ATS in the eight games immediately before Arenas and Crittenton lost their minds in the locker room. All that hopes has been shattered since, though - they have gone 2-6-1 ATS.

Indiana (15-22 ATS) - Is there a more anonymous team in the league than the Pacers? I mean, if you told me that they had folded in the preseason and hadn't played a game since I wouldn't be surprised. Danny Granger is a very nice player, but that's about all that this squad has going for it. The Pacers could be a useful team if they were competent because the public would underestimate them because they fly so far under the radar. Unfortunately, they aren't particularly competent.

Biggest Surprise

Golden State (20-15-1 ATS) - Coming into the season, pretty much everyone who pays attention expected the Warriors to have a lousy season given their roster unrest and a lack of experienced talent. They have definitely been lousy, but they have managed to be just competent enough to cover more than their share of spreads. The team was a money-loser last year despite having a similar record to what they are putting together this year, so their betting strength this year has to come as a very pleasant surprise. It's especially surprising that this team can cover any spreads at all given that they allow five more points per game than any other team in the league. Defensive ineptness and betting success aren't often bedfellows.

Biggest Disappointment

Boston (16-20 ATS) - We knew that the Celtics were never going to be a major betting success because they are such a public team these days, but we still could have expected more than this. They are flying along at about the same winning clip that they did last year, but the difference is that they were slightly profitable last year, and this year they are only the 25th best betting team in the league.