NCAA Tournament Projections Updated March 8
by Robert Ferringo - 3/8/2010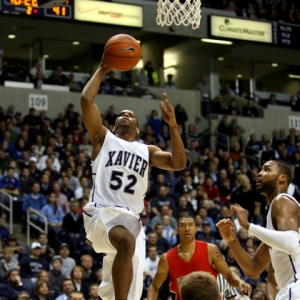 Well, there is good news and bad news for bubble teams the country over. The good news is that Northern Iowa won the Missouri Valley, leaving just four conference tournaments left where if the regular season champion losses they would steal a bid, and that Gonzaga, Old Dominion and Butler have each reached their conference tournament final. The bad news is that most of the bubble teams – even those that I've had definitely in for the last month – are doing everything in their power to play their way out of the field regardless of what is going on with the mid-majors.
We're really down to the nitty-gritty right now as we head into Championship Week. And there is always the possibility that some random team could pop up in the SEC or the Big Ten and throw a wrench into our plans. But right now I look at the tournament picture and the bubble seems to be expanding rather than contracting at this time of the year.
Below are my most recent NCAA Tournament projections, broken down by seed. Every team that I have listed as a No. 9 seed or higher is pretty much a lock. The No. 10 seeds are very strong in my opinion. The teams that are on shaky ground are the at-large bids that I have posted as No. 11s, 12s and 13s. By my research there looks like there are seven open slots that there are about 14 teams vying for. Now, in my personal opinion there are really only about seven teams fighting for about four open slots. But I'm not on the committee and I've been wrong before.
The Horizon League, WAC, West Coast Conference and Pac-10 Tournaments are all situations where the league champ will get in if they lose. Old Dominion, out of the Colonial, will also make an interesting case if they lose Monday night. Butler (Horizon) and Gonzaga (WCC) will get a shot at punching their tickets in the next 36 hours and Utah State (WAC) and California (Pac-10) will take their chances later this week. Those four situations are critical at this point because any losses would snipe bids from our final teams in the field.
What further complicates matters is that important numbers like the RPI and strength of schedule will fluctuate this week based on how random, non-bubble teams perform in their conference tournaments. Don't think for a second that games between the No. 5 and No. 6 seeds in major, or even mid-major, conferences don't mean anything because they all effect the ocean of statistics that the tournament selection committee will base their decisions on.
So with all that in mind here are Doc's Sports NCAA Tournament projections, according to seed:
No. 1 seeds
Kansas
Syracuse
Duke
Kentucky
No. 2 seeds
Purdue
West Virginia
Villanova
Ohio State
Note: Don't sleep on West Virginia as a No. 1 seed. If they win the Big East Tournament I think that their overall resume would equal Duke's. They likely wouldn't get it because of name recognition but they are in the discussion.
No. 3 seeds
Kansas State
New Mexico
Michigan State
Vanderbilt
Note: This is a very soft group. It seems like a lot to knock K-State down for losing one game but when you look at their non-conference schedule they are a little weak in that area. New Mexico is a surprise team this high and may not be worthy. But the numbers are tough to argue with. Vanderbilt is a soft No. 3. They are really one of about six or seven teams in that No. 4 area. But I had to put someone in the three-hole and the numbers like Vandy.
No. 4 seeds
Maryland
Baylor
Wisconsin
Tennessee
Note: This is the deepest slot on the board and was a tough call. Throw Xavier (if they win their conference) and Pittsburgh right in this mix as well. Just a very talented group here.
No. 5 seeds
BYU
(Butler – Horizon)****
Xavier
Pittsburgh
Note: I know that Butler has been a Top 10 and Top 12 team for a while but I really think that this seed is right. This is kind of a steep drop – from a 3 to a 5 – for Pittsburgh but, like I said, I could easily see them playing their way up to a No. 4.
No. 6 seeds
Texas A&M
Temple
California****
Georgetown
Note: This Cal seed is based on them winning the Pac-10 Tournament. I don't think there's a chance in hell that they do win that tournament but if they do I think this is where they end up. I know it seems high but if you look at their numbers – ratings, RPI, SOS – they have some really good ones.
No. 7 seeds
(Gonzaga – WCC)****
Oklahoma State
Wake Forest
Missouri
No. 8 seeds
Texas
Richmond
(Utah State – WAC)****
Marquette
Note: This group is almost interchangeable with the No. 7 seeds. It's a really tight group from the 7s to the 9s. But it makes a huge difference because the 7s get to play the No. 2 seeds in the second round as opposed to a top seed.
No. 9 seeds
Clemson
NORTHERN IOWA - MVC
Florida State
Louisville
Note: The fact that Joe Lunardi was saying as late as last week that Louisville was on the bubble was a joke and was reason No. 1,857 why he's an ass-clown. Louisville could have lost its last four games and got bounced in the Big East tourney and still made it.
No. 10 seeds
UNLV
Florida
Illinois*
(Old Dominion*** - CAA)
Note: I think UNLV and Florida are solid. UNLV has wins over BYU, New Mexico and Louisville. Florida has beaten Florida State, Michigan State and Tennessee. They are in. Old Dominion has excellent numbers and there is a precedence for the CAA getting an at-large bid. But they can end any speculation with a win tonight over William and Mary. Illinois has beaten Vandy, Clemson, Michigan State and Wisconsin. So even though they are limping toward the finish they are still relatively secure. But a loss in their first Big Ten tourney game could drop them further and put them in a spot to have their bid stolen if all hell breaks loose this week.
No. 11 seeds
Connecticut*
Georgia Tech*
Virginia Tech*
Mississippi**
Note: You can check out Doc's Sports Blog today for a detailed breakdown of these bubble teams.
No. 12 seeds
(Siena - Metro)
CORNELL – IVY LEAGUE
(UTEP*** - CUSA)
Notre Dame**
Note: Looking at the numbers I think that UTEP has to win the C-USA tournament in order to make the field. They just don't have any big nonconference wins. I think that there is absolutely no doubt that they are one of the better teams in the country but I don't know if they have done enough to earn a spot.
No. 13 seeds
MURRAY STATE – OHIO VALLEY
(Kent State - MAC)
Washington**
San Diego State**
No. 14 seeds
(Weber State – Big Sky)
(Wofford – Southern)
(Pacific – Big West)
(North Texas – Sun Belt)
No. 15 seeds
(Sam Houston State – Southland)
(Oakland – Summit)
(Boston – America East)
EAST TENNESSEE STATE – ATLANTIC SUN
No. 16 seeds
WINTHROP – BIG SOUTH
(Morgan State – MEAC)
(Lehigh – Patriot League)
(Jackson State – SWAC)/(Robert Morris – Northeast)

CAPS Denotes a team that has already clinched a spot in the NCAA Tournament
() Denotes an automatic bid projection from a small conference
* Denotes one of the last eight teams in
** Denotes one of the last four teams in
*** Denotes a team that would likely lose its bid if they lose in their conference tournament, but one that would garner at-large consideration
**** Denotes a team that will be in if they lose their conference tournament
The last five teams that I put in, in order, were:
No. 61 – Virginia Tech
No. 62 – Mississippi
No. 63 – Notre Dame
No. 64 – Washington
No. 65 – San Diego State
The last four teams I left out, in order, were:
No. 66 – St. Mary's
No. 67 – South Florida
No. 68 – Rhode Island
No. 69 – Charlotte
Here is the seeding breakdown for this version of my NCAA Tournament Projections (seeding):
(BCS Conference = 35)
ACC – 7
Big 12 – 7
Big 10 – 5
Big East – 9
SEC – 5
Pac-10 – 2^
(Mid-Major = 10)
MWC – 4
A-10 – 3
MVC – 1
CUSA – 1
WAC – 1^
(One-bid leagues = 20)
CAA – 1
WCC – 1^
Horizon – 1^
Metro – 1
MAC – 1
Big West – 1
Southern – 1
Big Sky – 1
Oho Valley – 1
Sun Belt – 1
A-Sun – 1
Southland – 1
Ivy – 1
Summit – 1
America East – 1
Patriot – 1
Big South – 1
MEAC – 1
NEC – 1
SWAC – 1
^ Denotes that this is a league where if the top team in the league gets upset then a bid will be stolen. (Obviously if a team comes out of nowhere in a league like the Big East or Big 10 or even Mountain West then a bid will be stolen. The odds suggest that this will happen in at least one league. But with these four leagues there is one specific team that has to win the conference tournament in order for this seeding to hold.)
---
Most Recent NCAA Tournament Projection