NCAA Tournament Projections - Updated Jan. 22
by Robert Ferringo - 1/22/2010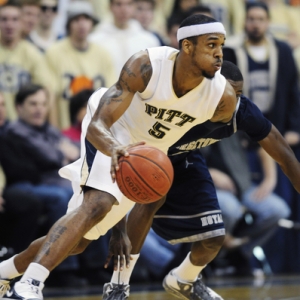 When making NCAA Tournament projections there is always one key thing to keep in mind: there are never as many spots as you think there are.
There are 65 slots in the NCAA Tournament Field. There are 31 automatic bid leagues in college basketball and my projections for the 2010 field show that there are 17 one-bid conferences. That means that there are essentially 48 slots open for tournament teams.
That seems like a lot, but when you consider that, by my count, there are 26 teams that have sealed up bids now we're down to just 22 at-large bids that about 90 other schools are fighting for just 22 openings.
One of the biggest storylines this year is the disaster in the Pac-10. A league that generally gets five or six bids looks like it will be lucky to sniff out two this year. That opens up four more slots and means that some leagues that generally get shafted with one bid – the Mountain West, Colonial, etc. – should be able to secure at least a second team.
Also, since Siena didn't step up and now that Davidson's out of the mix that has limited the amount of leagues in which a team could "steal" a bid. At this point I think that Gonzaga out of the West Coast and Butler out of the Horizon, are the only conferences where if the top dog gets clipped another team could slide in behind them.
My NCAA Tournament projections have about 38 teams that I think are realistically on the proverbial bubble. Here's a breakdown of what I think the Race for 65 looks like with some NCAA Tournament projections:
Atlantic 10
In: Xavier, Temple
Bubble: Rhode Island, Dayton
Skinny: Dayton was an at-large team last year but has come up short in its key games this year. They only lost to Villanova, Kansas State, Xavier and New Mexico – four teams I project in – by an average of five points per game. But close doesn't count. Rhode Island is a real dark horse. They have games at Xavier and at Dayton coming up so we'll see if they are for real or not. They also have an OT loss to Temple and a tight loss to VCU to go with wins over B.C., Oklahoma State and Akron. They are one to watch.
ACC
In: Duke, Clemson, Georgia Tech
Bubble: Maryland, Virginia, Wake Forest, Florida State, North Carolina
Skinny: The ACC is one of the most wide-open conferences in the country right now. And unlike the Pac-10, where everyone sucks, the ACC is dealing with the fact that it is loaded with quality teams. Right now I'm projecting seven, and I don't think North Carolina will end up in the field, but teams like Florida State and Virginia still have a ton of work to do.
Big 12
In: Kansas, Texas, Kansas State, Baylor
Bubble: Missouri, Texas A&M, Oklahoma State
Skinny: Missouri is probably the closest of all of the bubble teams I have on this page to being in. I think they are fine. A&M and Oklahoma State both have work to do. The Big 12 is a very talented and deep conference, but as I'm looking at resumes I really am not seeing those impressive non-conference wins from the second tier of this league.
Big East
In: Villanova, Syracuse, Pittsburgh, Georgetown, West Virginia
Bubble: Cincinnati, Louisville, Connecticut
Skinny: There are five teams that are currently "in" is the most of any league and I will be a bit surprised if they fall off much below eight teams. They have five "in" and I think two of those bubble teams I have listed will find their way in (UConn can punch its ticket this weekend with a win over Texas). There are also several teams capable of getting very hot and making a move (Marquette, St. John's, Seton Hall, etc.) in February or in the tournament. Stay tuned. I think at least 11 teams from this league will be in some postseason.
Big Ten
In: Michigan State, Wisconsin, Purdue, Ohio State
Bubble: Illinois, Minnesota, Michigan
Skinny: I have to say that the Big Ten has been a disappointment this year. I don't care what the rankings say; this league has underperformed in the middle and bottom. This is the most experienced league in the country yet they are still going to be scrambling to get that sixth or seventh team. Illinois is not that good, but wins over Vandy and Clemson will get them in. Minnesota beat Butler – but that's it. Their schedule has been soft. Michigan is showing signs but already has eight losses so they are scrambling as well.
Colonial
In: None
Bubble: Old Dominion, VCU, George Mason, William & Mary
Skinny: This league is a real X-factor. I actually think that William & Mary has a nice non-conference resume with wins over Maryland, Wake Forest, and Virginia. If they can tackle some of the teams at the top of the CAA and make a tourney run they could actually make a case for an at-large bid. ODU has a win over Georgetown and played a great schedule. They may be short, unless they win the regular season crown and make the tourney final. And you know VCU and Mason are going to be tough in the league tourney. This is really an intriguing race.
Conference USA
In: None
Bubble: Tulsa, UAB, Memphis, UTEP
Skinny: This is another league that is only used to getting one team. But this year I think they double up on that and right now it's not even a shoo-in that Memphis is going to be one of those teams. UAB has an impressive non-conference slate, Tulsa may be the best team, but UTEP has a shot at getting hot and tearing through February. This league is rated neck-and-neck with the A-10, which I think gets two teams as well.
Horizon
In: Butler
Bubble: None
Skinny: As long as Butler wins their league title this is a one-bid league. But the depth in this league is as strong as it has been in three years and I could see the Bulldogs getting nipped by a team like Wright State or one of the UW's.
Missouri Valley
In: Northern Iowa
Bubble: Wichita State
Skinny: the Valley gets a lot of love on reputation but has been soft for several seasons now. But this year they have two legit heavyweight mid-majors. Northern Iowa has made a cameo in the Top 25 and has wins over Siena, Iowa State and Boston College. They are unbeatable at home and should finish around 23-5 going into the tournament. Wichita doesn't have a marquee non-conference win but right now they are in first place in the league with a nice home win over Northern Iowa. A division title or a trip to the tournament finals would keep them in the conversation.
Mountain West
In: BYU, New Mexico
Bubble: UNLV
Skinny: Always the most underrated conference in the country, I actually think that The Mountain could end up with more bids this year (3) than it had last year (2) when there is no doubt in my mind that the teams they had last year would wreck the groups this year. Bizarre: the league is worse and will get more bids. UNLV has played a highly rated schedule and they have a shot to rip through the rest of their league schedule (their toughest games are at home). They are in the mix.
Pac-10
In: None
Bubble: Arizona State, California, Washington
Skinny: What a mess. I'll go a little deeper into this league with its own story down the road. But let me say that if this league gets more than two teams this season I'll be stunned.
SEC
In: Tennessee, Kentucky, Mississippi State
Bubble: Vanderbilt, Florida, Mississippi
Skinny: The SEC was better than it was considered last year and this season they are doing solid, solid work. With two Top 10 teams and a third that I think is an Elite Eight dark horse (Miss. State) this team has top-end talent and depth. Florida isn't as good as it seems but they have some promise and I think that Vandy and Ole Miss will definitely be playing in March.
WCC
In: Gonzaga
Bubble: St. Mary's, Portland
Skinny: Portland's win over UCLA isn't worth much but their win over Minnesota could be a difference maker. But they don't have a shot if they don't beat St. Mary's and Gonzaga at least once. St. Mary's is a real interesting case. I think that they've played well enough to get in The Dance, that they have the look a team that can Dance, and I think that they got screwed last year. But I'm not sure if the numbers add up for them. They need to beat Gonzaga and they need to make the tournament finals. Once again they are going to be close after probably being the last team off the board last March.
WAC
In: None
Bubble: Louisiana Tech, New Mexico State, Utah State, Nevada
Skinny: This is really shaping up to be a great league race. Utah State was the front-runner, but they just have a win over BYU in the non-conference. Louisiana Tech has been running roughshod and has the inside track to the league title. Nevada has high-end individual talent and New Mexico State is surging. I don't know if this league has the juice to get two teams but it is going to be a great race down the stretch.
Automatic Bid Leagues:
America East – Vermont
Atlantic Sun – East Tennessee State
Big Sky – Northern Colorado
Big South – Radford
Big West – Pacific
Ivy League – Cornell
Mid-American – Akron
Metro – Siena
MEAC – Morgan State
Northeast – Robert Morris
Ohio Valley – Murray State
Patriot League – Lafayette
Southern – Western Carolina
Southland – Texas A&M-Corpus Christi
SWAC – Prairie View
Summit – Oakland
Sun Belt – Troy
---
Most Recent NCAA Tournament Projection