Hot MLB Prop: First Manager To Be Fired in 2010
by Matt Severance - 3/2/2010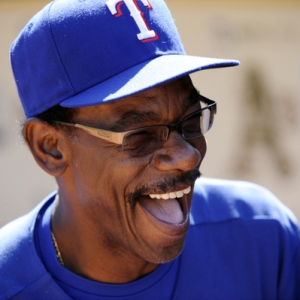 The oddsmakers don't always get it quite right when predicting which manager will be the first fired in Major League Baseball each season, but they sure do come awfully close even when they miss.
BetUS already has its 2010 list of likely unemployed candidates posted, but let's look back at 2009 for a second. The Nationals' Manny Acta (at 2/1) was the big favorite to be the first to get a pink slip last year, followed by the Rangers' Ron Washington and Astros' Cecil Cooper. Well, Acta and Cooper both eventually got the boot, but it was Arizona's Bob Melvin (at 20/1) who was the first to go, in early May. He was followed late that month by Colorado's Clint Hurdle (opened at 5/1). And boy did the Rockies take off once Hurdle was replaced by Jim Tracy, further proof that a midseason change can work in baseball. Tracy won the NL Manager of the Year award despite not taking over until almost June, while the Rangers' Washington got some votes in the AL – the Angels' Mike Scioscia won the award in that league.
In total, there were five managers who started last season with a team who were fired either during last season or following it. No one was more fortunate (or perhaps unfortunate) than Acta, who got the Indians' job this offseason, replacing Eric Wedge, and probably will again find himself with the worst team in his league.
Onto 2010 and BetUS' list of candidates to be the first manager fired:
Dave Trembley, Orioles: +300
A.J. Hinch Diamondbacks: +600
Jerry Manuel, Mets: +350
Fredi Gonzalez , Marlins: +300
Ron Washington, Rangers: +500
Lou Piniella, Cubs: +500
John Russell, Pirates: +700
Cito Gaston, Blue Jays: +350
Jim Leyland, Tigers: +800
Bruce Bochy, Giants +700
Now, the key to betting on a manager to be fired is all about expectations. Last year the Diamondbacks fully expected to contend in the NL West, but their season fell apart soon after ace Brandon Webb did. The Rockies didn't have presumed ace Jeff Francis at all last year, which certainly led to their poor start.
The second key is to look at clubs who have new front offices and, thus, the new general manager possibly didn't hire "his guy" to be the manager.
So who fits the bill in one or both of those categories in the list above?
Well, the Blue Jays are in rebuilding mode, so the expectations aren't really there. But Toronto does have a new GM, so he might want to replace Gaston. I'm a little surprised not to see the Padres' Bud Black on here as they also have a new GM, but the "Fathers" are in fire sale and penny-pinching mode so there's really no need to dump Black and eat part of his salary. The Orioles and Pirates should both be better this year but the expectations aren't very lofty, so both Trembley and Russell should make it through.
I might call Washington the favorite to get kicked to the corner because expectations are very high in Texas after winning 87 games last year and since the team has a loaded farm system. Plus, a group led by Nolan Ryan is taking over ownership, and Ryan has made it clear he expects the team to win the AL West. In addition, Washington is unsigned after this season, so it wouldn't be a huge financial pill to swallow to fire him.
If Washington's not the favorite to go, it has to be the Mets' Jerry Manuel. New York ownership seems ready to clean house there, and the addition of Jason Bay has only raised expectations (probably unrealistically). But the New York pitching staff is a monster question outside of Johan Santana and Francisco Rodriguez. And don't forget that star outfielder Carlos Beltran will miss at least the first month of the season with an injury.
The Cubs, Tigers and Giants all have realistic shots to contend for a playoff spot. Of the three managers of those teams, Piniella makes the most sense to get fired. Sweet Lou's contract is up after this season, and he doesn't have to deal with knucklehead Milton Bradley any longer; Bradley brought the whole team down last year. In addition, the Cubs have new ownership. But it would be an unpopular move for the Ricketts family to fire the popular Piniella barring a total Cubs collapse. This probably will be his last year with the Cubs (say hello to Ryne Sandberg in 2011), but Piniella also should be allowed to finish it.
So go with Washington as your best value play, followed by Manuel.