MLB Handicapping: Spring Training as Season Prep
by Trevor Whenham - 3/11/2010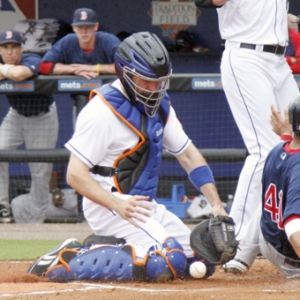 You can bet on spring training if you want to, but for the most part I'd rather keep my bankroll intact and ready for the regular season when games actually matter and value isn't as hard to find. That doesn't mean that spring training isn't important for bettors, though. Just like the players are using the spring to get into game shape and get ready for the season, you can use it to get into fighting form and get ready to make a healthy profit during the season. Here are seven ways you can use the spring to get ready to spot value during the season:

Spotting promising pitchers - By paying close attention to spring training boxscores you can often spot pitchers who are developing nicely. I'm not talking about ace-type players because we already know what to expect from them. From mid-rotation types of guys, though, you can often see something that makes you believe that they are going to have a better year that they have had before - or at least that they are going to be strong out of the gate. It's also a good time to look at pitchers who have struggled with injuries. Their performance and the way they are being used can give you an indication that they are ready to return to form.

Spot pitching strategies - On teams for which there are pitching questions, spring can give you a sense of how the team is feeling about their situation, and how they intend to handle it. You can get a sense of how pitchers are going to be used, what the rotation is likely to look like, who is going to carry significant weight in the bullpen, and who will be used to finish out games. The more you can deduce from the outset about pitcher usage, the bigger edge you will have early in the season.

See if new coaches are making a rapid impact - If you watch sports of any kind then you know that a coaching change can have an immediate impact on a team if they are able to make small tweaks that are standing in the way of success for their players. That's especially true in baseball, when a pitching coach can change the delivery or the mindset of their pitchers and show quick results; or a hitting coach can significantly improve the effectiveness of his hitters in a short time. The public pays no attention to changes in coaching staffs on teams, so if you can see that a change is having a quick impact in spring then you can have a different, and more realistic, view of a team's capabilities to start the season than the public will.

Follow position battles - If you are closely watching spring then by the time the season starts you can already have a sense of how key position battles are going to play out, and who has the edge. The sooner you can get that, the sooner you can watch the likely winner to see how they are adjusting to the responsibility, and the sooner you can have a good sense of what the team will be able to do when the season starts.

See what kind of life old players have left in them - Each spring there are several aging players trying to find new life with a new team so they can keep their major league dream alive. By watching them in spring you can learn a couple of things - do they still have what it takes to compete, and are they going to get a legitimate shot from the team to do all they can do. Older players can have familiar names that will attract the attention of the betting public. If you know hat the player isn't likely to live up to his name anymore then you might find some value.

Get a sense of how quickly a rookie is going to be relied upon – Big-name rookies - guys like Stephen Strasburg this year - get a lot of attention ftom the public, and they can carry heavy expectations. By watching spring you can get a sense of where the rookie is in his development, how likely he is to land in the majors at the start of the season, how much the manager is comfortable relying on him, and the role he is likely to play early on. If the reality differs from the public's perception then you have a chance for value.

Determine whether hot teams are for real - Every year a few teams have an extremely hot spring training, and every year the public seems to assume that that momentum is going to carry on into the regular season. Sometimes it does, but other times it's just a flash in the pan before the team returns to their normal, lousy ways. By watching boxscores and highlights you can get a sense of whether what a team is doing is sustainable, or if unique circumstances of spring training are making them look artificially strong.