Top MLB Teams Playing 'Under' the Total
by Nicholas Tolomeo - 5/5/2010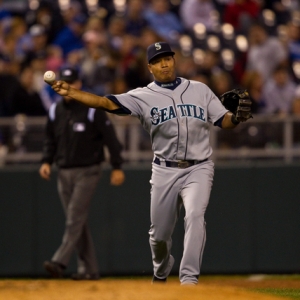 We are a month into the baseball season and it has become apparent that some teams are really good at consistently playing low scoring games and staying 'under' the total. This group of teams who always seem to be locked into pitching duels also have a pretty strong correlation.
Of the three teams in the American League who have played the most games 'under' the total, all are in last place in their respective divisions. The Baltimore Orioles (9-16-2 'O/U'), Cleveland Indians (8-16-2 'O/U') and Seattle Mariners (9-16-1 'O/U') have played a combined 48 games 'under' the total and record wise they are 28-51 SU.
The trend holds true for the most part in the National League, too, where the last place Houston Astros have played the fewest games that have gone 'over'. Houston (8-16-2 'O/U') is in last place in the NL Central. The one outlier in this trend is the St. Louis Cardinals, who have the best record in the NL Central while going 8-18-1 against the total.
Baltimore, Cleveland, Seattle and Houston own four of the five worst offenses in Major League Baseball. That should be no surprise considering their place in the standings and the way they stay 'under' the total consistently. A surprising stat is that all teams but Seattle have pitching staffs that rank in the bottom third in baseball. Yet opposing teams have been willing to settle for low-scoring affairs for the most part when playing these teams.
These teams are in last place for a good reason. Their starting pitching has struggled big time. Teams have been able to jump on them early. Most opponents have been willing to settle for a five-run lead. Late in games managers are not likely bunting runners over or giving their base runners the green light to steal or waving runners home. Whatever the case these teams all likely will continue to lose and do it in low-scoring fashion.
Between Baltimore, Cleveland, Seattle and Houston, the oddsmakers have adjusted as the season has gone on but the 'unders' continue to roll in. The typical 'over/under' for a baseball game is nine. Lately these teams have started to see totals as low as 7.5. When the totals get lower the teams actually stay 'under' more consistently. Of the games with a total of 7.5 or less, Baltimore, Cleveland, Seattle and Houston are a combined 7-19-1 against the total.
Expect to see plenty more totals in the 7.5 and 7 range although oddsmakers rarely go below that.
This trend has held true for more than just one month of baseball. Last season it existed as well. Every last place team in Major League Baseball last season finished by playing more games 'under' than 'over' throughout the 162-game regular season.
Doc's Sports MLB customers have been raking in the money so far this season and $100 bettors are up more than $300 already on the young season. Call us toll-free at 1-866-238-6696 to find out about specials on a one-week MLB package.