Worst MLB Betting Squads for First Half
by Trevor Whenham - 7/13/2010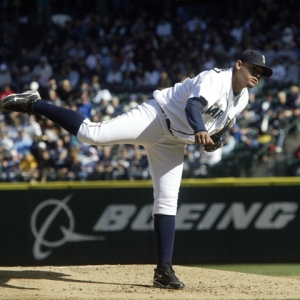 We're at the all-star break. While we still have no real idea of which teams are playoff bound and which ones may ultimately win it all we have a pretty good sense of which teams haven't lived up to expectations. There have been some real disappointments in baseball this year from a betting perspective. Here are four:
Seattle Mariners - I was very optimistic about the Mariners heading into the season. The depth at the plate was a bit of a concern, but that was more than made up for in my eyes by what should have been a brilliant rotation anchored by Felix Hernandez, Cliff Lee and Erik Bedard. That could have been the best top half of a rotation in the league, but it certainly hasn't worked out that way. Hernandez has been solid but has been handicapped by a criminal lack of run support too often. Lee was brilliant - so good that he got himself shipped out of town and into a contender. Bedard was slow to recover from injury. He was scheduled to make his first start of the year in early July, but shoulder stiffness on the day of the game delayed that.
It's been a disaster on the mound, and an epic disaster at the plate. They are hitting just .238 as a team, and only the Pirates have scored fewer runs. Only Ichiro Suzuki is really having a decent year at the plate, while everyone else on the roster isn't doing all they can or what they needed to. All of that contributes to the reality that a team that was picked by many to win the AL West is 15 games out at the break, showing no signs of life, and was the first team to blink and become a seller.
It would be all but impossible for a team with a 35-53 record to be a good betting team, and the Mariners certainly aren't. They have lost a fair bit of money at home, and only Pittsburgh has lost more on the road. That means that overall they have been the second worst betting team in the league. What a mess.
Philadelphia Phillies - The Phillies roared out of the gate. They were 8-2 in their first 10 games, and they looked like every bit of the powerhouse that they have been in the last two years. But then they hit a speed bump. They dropped seven of their next nine. Though they have looked better than that since then, they still haven't looked like the truly elite team that they were expected to be - especially since they added Roy Halladay.
It was very hard to imagine that this team would be sitting in third in the NL East right now, but that's where they sit - 4.5 games out. The last two years the Phillies have been nicely profitable for bettors and have performed particularly well on the road. They haven't been a real disaster this year, but they have been far from good. There are 21 teams that have been better for bettors, and the Phillies have been overall losers both at home and on the road. The last two years the Phillies have been very good playing away from home, but this year they are just below .500 at 22-23. That explains both their struggles in the standings and at the betting window.
St. Louis Cardinals - Overall the Cards have been reasonably sound. Good pitching has led them to a decent position just one game out of the lead in the NL Central. Like the Phillies, though, this team has been a horrible disappointment on the road. In fact, their road performance makes Philadelphia look pretty good by comparison. They are an ugly 20-26 away from home, and that has resulted in them burning money all year on the road. Only three teams have lost more money for bettors away from home, and all of them are lousy teams - Arizona, Seattle, and Pittsburgh. The Cards are a serious contender with a very good rotation, so there is absolutely no reason that they should be lumped in with that group.
Texas Rangers - The Rangers are unique on this list because they land here not so much because I am disappointed in them as I am by the fact that they haven't been as rewarding for bettors as I might expect them to play given their performance.
They came into the season expected to be a serious contender for the AL West crown, and they absolutely are. They have the biggest lead of any division leader, and they really have to worry about an undermanned Anaheim team on the road to the playoffs. They have done a very good job of protecting their home turf as well - only Detroit has won more home games. Despite that, the Rangers are not profitable at home, and as a result have not been profitable overall. It's a reasonably rare and disappointing situation that a team can fully live up to high expectations yet be a disappointment at the betting window.