2011 MLB Predictions: Special Futures Prop Betting
by Nicholas Tolomeo - 2/23/2011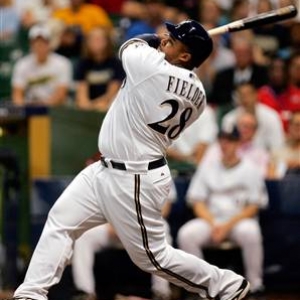 With pitchers and catchers already having reported to spring training the countdown to Opening Day can begin in earnest. In terms of the MLB future props out there I would say there isn't a shortage of MLB futures odds for baseball-starved gamblers to digest.
With the current era of baseball the days of players challenging individual records seem to be over. Nobody is going to chase 75 home runs or 100 stolen bases but if you think someone might chase 47.5 home runs or 64.5 steals, well there is a prop for that. Here are a look at some of the odds and some predictions for the 2011 MLB season:
Highest home run total for MLB batter
Total 47.5 home runs
Over +115
Under –155
On Sportsinteraction.com you can wager on how many home runs the 2011 MLB home run king will finish with. Last season Toronto's Jose Bautista aka "Joey Bats", raised eyebrows and suspicions with his 54-home run performance. With the steroid era supposedly behind us, 54 home runs might be the new 70.
Setting the total at 47.5, the books are assuming the days of sluggers belting 60-75 home runs are over with. In this new juice-free era of baseball, 47.5 is a tough number to reach. Between 1981-94 the home run king only topped 47.5 twice.
That eventually gave way to the ridiculous home run totals posted by Mark McGwire, Sammy Sosa, Alex Rodriguez and Barry Bonds throughout the late nineties and up until 2002.
Only one of those guys is still playing and A-Rod is nowhere near his 57 home run form of 2002. Other potential contenders are Albert Pujols (47 in 2009), Ryan Howard (58 in 2006 and 48 in 2009) and Prince Fielder (50 in 2008).
But as you can tell home run totals have been plummeting for the sluggers of this generation like Howard, Fielder, Rodriguez and David Ortiz. Yeah Batista came out of nowhere to hit 54 last season but Pujols finished second with only 42 home runs. Betting the 'over' and asking for 48 home runs is asking a lot unless you face Pirates pitching for 162 games this season. Take 'under' 47.5 home runs.
Highest win total for MLB pitcher
Total 20.5 wins
Over –182
Under +130
Twenty wins has always been the magic number for pitchers but it has not always been that hard of a number to reach, especially lately. Roy Halladay led the majors with 21 wins last season for the Phillies. It was the 21st time since 1999 that a pitcher won 21 or more games. That is almost an average of two per season. In 9 of the last 12 years the total has gone 'over' 20.5 wins. The 'over/under' for highest win total for an MLB pitcher this year on Sportsinteraction.com is 20.5.
This year one team could likely have two pitchers over 20.5 wins. The Philadelphia Phillies have assembled the dream rotation with Halladay, Cliff Lee, Cole Hamels and Roy Oswalt. The Phillies have the best rotation in baseball in the last 20 years. Just because all those 21-win contenders are on the same team does not hurt their chances. In 2002 Randy Johnson won 24 games and teammate Curt Schilling won 23. Look for at least one of the Phillies pitchers to reach 21 wins this season. I would still like this bet if it said highest win total for a Phillies pitcher. If you throw in the other 29 teams then I love this bet. Take 'over' 20.5 wins for an MLB pitcher.
Most steals by MLB player
Over 64.5 steals
Over +100
Under -139
With Sportsinteraction.com setting the total for most steals by an MLB player at 64.5, they are expecting things to slow down a little bit on the base paths.
Last season Juan Pierre stole 68 bases for the Chicago White Sox. Jacoby Ellsbury led the majors with 70 stolen bases in 2009, Willy Taveras had 68 in 2008 and Jose Reyes swiped more bags than anybody since 1988 when he stole 78 bases in 2007.
Yet the total this year is below all those numbers and the oddsmakers may be on to something. The last four MLB stolen base champs were the exception not the rule; nobody else was really near them or anywhere close to reaching 64-plus steals.
So the 'over' has been hitting lately but not many players currently in baseball can be expected to steal at least 65 bases. Only six times in the past 11 years has a player swiped 65 or more bases and that has only been done by four different players. Unlike most statistical categories, with stolen bases there are only a handful of players capable of stealing enough bases to go 'over' the total. The safe bet here is the 'under.'
Total wins
Pittsburgh Pirates over/under 65.5
How low can you go? Not low enough if you are the oddsmakers at Bookmaker.com. The Pirates have the lowest posted win total of all teams on bookmaker.com but even lowering the bar all the way to 65.5 wins (or in Pirate terms 96.5 losses) is not enough. The Pirates are in the midst of an 18-year streak of not having a winning season. They are in the midst of a six-year streak of losing at least 90 games a year. Last season they lost 105 games (57 wins). The franchise and team continue to get worse and the only noticeable addition this year is manager Clint Hurdle taking over for John Russell. Hurdle is an appropriate name for a Pirates manager. There is no way this team exhibits a nine-game improvement and wins 66 games. Take the Pirates 'under' 65.5 wins.