Baseball Betting Advice: Tips for Early Handicapping
by Trevor Whenham - 2/11/2011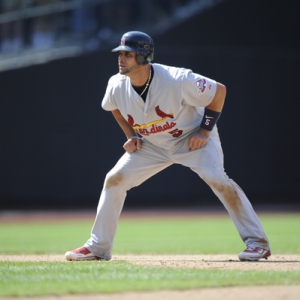 If you decide to run in a marathon and you want to live through the experience you need two things -- you have to be prepared for the challenge, and you have to be mentally tough to get through it. Betting on baseball isn't as physically taxing, but more than any other sport it requires bettors to be like a marathoner. The season is endless and relentless -- a full card of games every day. If you want to have a successful season you need to be able to stay mentally sharp from the first games in April to the last ones in October.
You also have to be prepared in advance. The more prepared you are before the season starts, the more of an edge you have over the average bettor, and the better your chances of success -- or of making the finish line of the marathon if we want to beat this metaphor into submission. Here are five things you can be doing in February to get that edge on your MLB handicapping and increase the size of your bankroll:
Look at player movement - Between free agency and trades, there are a whole lot of veteran players that will be wearing different uniforms this year than they were the last time we saw them. The biggest name moves are obvious and well known, but those aren't always the players that have the impact that can make the difference between wins and losses -- and they certainly aren't the ones that can provide value because they are overlooked by the betting public.
To gain an edge you need to look at the lesser names that can still create wins, and you need to know which teams have added to their team and which ones have lost ground because of player movement.
Get to know the rookies - Each year many teams rely on new blood to fill holes and contribute. For some of these players the hype is strong, while others will start their career in anonymity.
This is the time of year to get to know those rookies better than most bettors will. Who are they replacing? Are they ready for the challenge? Is this their very first major league experience or have they played in September before?
Grade the pitching staffs - Successfully betting on baseball relies, more than anything, on the ability to assess the quality of a pitching staff -- especially the starters. This is the best time there is to look at the rotations teams have assembled to see which ones are strong and which ones have issues.
The public loves aces, so is a team's ace going to be as good as his name suggests he will be? How are the second and third starters? Are the fourth and fifth starters for a team likely to be solid, or are they going to be scrambling to find someone who can throw? Has the team improved their rotation since last year, or do they still face the same problems -- or worse?
Study the managers - The starting point here is to look at new managers that have been hired. Why was the former manager fired? Does the new manager address some of the previous issues, or is he a step down from what they had before? Is he experienced and proven, or will bumps in the road be likely?
Beyond the new guys you also want to look at the returners -- which ones are competent and on solid ground, and which ones are vulnerable. Another area that is often overlooked by bettors is the key coaching staff. Changes in pitching and hitting coaches can have a huge impact on teams, but they often get missed by bettors.
Assess divisional strength - Teams play the other squads in their division more than any other, so their strength compared to the rest of the conference will have a huge impact on the ability of the team to win games.
You need to start by looking at how the team stacked up last year in the division, and then look at how the team has grown in the offseason compared to the teams around them.
Learn a new stat - Baseball, more than any other sport, has a staggering amount of very strong statistical analysis out there. Most of that work, though, isn't seen by most people and isn't available in the popular media. It can take a lifetime to fully understand Sabermetrics and the like, but the offseason is a very good time to pick a particularly type of stat and see what it can do for you. It won't take long to test the stat to see how it relates to betting success and if it can be useful to you and your bottom line.