College Football Power Rankings: the Ferringo 15
by Robert Ferringo - 9/28/2011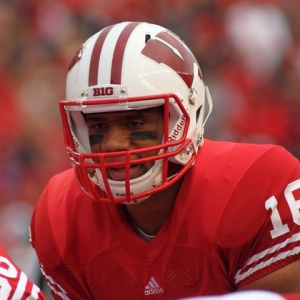 The Ferringo 15 College Football Power Rankings is my own unique twist on the obsessive ranking systems that have dominated the sport for nearly a century. The Ferringo 15 is my Profit-Power Rankings; a rating of the 15 teams that I think hold the most value in college football betting at the moment and it is a reflection of past, present, and projected future achievement against the spread in college football betting.
So just because my No. 1 ranked team goes out an blows out an opponent, that doesn't strengthen their hold on the top slot. If anything, blowouts hurt value because the general betting public will then start to overestimate a team's ability. However, teams that quietly go about their business grinding out wins and covering spreads will see their stock – and their spot in the Ferringo 15 -- steadily rise as the season progresses.
The Ferringo 15 has been exceptional over the past four years at pinpointing undervalued teams according to their college football odds. If you were to have bet every team in the Ferringo 15 the week that they appear in my college football power rankings then you would have hit better than 58 percent of your wagers for a four-year period.
Here is my Week 5 Ferringo 15 College Football Rankings (all records are ATS against the closing line):
1. Georgia Tech (4-0) –I'm not sure that this team is underrated anymore, as they are double-digit conference road favorites and they are finally starting to get some national love. But until I see them fail to cover a number I suppose they have to stay No. 1. Count me among those that didn't see this coming from this group. But their offensive execution, especially for such a young team, is just scary. Tech is 8-2 ATS in its last 10 as a road favorite and they are 16-6 ATS in their last 22 road games.
2. Wisconsin (3-0-1) – I love this Wisconsin team right now. They are just wrecking people and I don't see it stopping any time soon. My prediction at the start of the year was that they were going to blow out Nebraska in this situation (this is the Huskers baptism into Big Ten football), but then lose to them in the rematch in the Big Ten title game. The Badgers are 10-0-1 ATS and haven't lost to a spread since last October. This team is just physically dominating teams right now, and while I don't think they will push Nebraska around I do think that they will make a statement in this game.
3. Rutgers (3-0) – The Big East is perpetually underrated (and now it is terminal) so it makes sense that one of the more undervalued teams in the nation hails from there. Mohamed Sanu may be one of the countries' more underrated players, and he is leading the nation in receptions per game and had 16 for 176 yards last week in a blowout of Ohio. The Scarlet Knights have double-revenge against Syracuse this weekend, despite the fact that the road team in this series is just 3-10 ATS.
4. Temple(4-0) –Wow. I guess you could say that Temple avoided a letdown last week while putting it on Maryland. Now they get a home game against the "buzz" team in the MAC, Toledo. The Rockets lost a heartbreaker in Syracuse last week – under controversial circumstances – and it will be interesting to see if that loss has any lingering impact. Temple is giving up just 7.8 points per game defensively, and they handled Toledo, 40-24, in the last meeting (2009).
5. Navy (3-0) –As I have mentioned, it makes sense that option teams would frequent this list early in the season as opponents are still working out the kinks of their defenses and are generally unprepared. Navy has covered an amazing eight straight against rival Air Force (winning seven outright). Navy has revenge for a loss in Colorado last year. But they are laying out points and the underdog is 7-3 ATS in the last 10, while four of the last eight meetings have been decided by three points or less.
6. Florida(4-0) –HUGE game in The Swamp this weekend for Florida. They are short home underdogs (+3.5) against mighty Alabama, which is coming off its best game of the year. But UF can only win this game if they are ready to bang heads and be physical with the Tide. Also, John Brantley has to avoid the big mistake and let the very spry Gators defense do its thing. This week will be new offensive coordinator Charlie Weis's biggest test yet. Florida is just 1-7-1 ATS in the last nine meetings, but the home team has covered five of six and the underdog is 6-2-1 ATS in the last nine.
7. Florida International (3-1) – It didn't take long for the warm-and-fuzzies to disappear from around this squad. But last week's loss came in an obvious letdown spot for FIU after back-to-back emotional wins over Louisville and Central Florida. That loss may have actually increased the value on this very athletic team. They are short favorites this week against Duke, and they essentially just need to win outright. This week is homecoming and Duke is not only banged up, but they have a marquee game with Florida State on deck.
8. South Florida (3-1) –I will give a team like South Florida a slight pass for not covering a 30-point line in a 52-24 win. Four of the next five games for this team are on the road in conference play and the home game is against Cincinnati. I would say that the biggest thing that the Bulls have going for them right now is confidence, and that is a huge edge. They catch Pittsburgh in a letdown spot after a loss to Notre Dame, but USF is just 0-6 ATS in Thursday night primetime games and they are facing a Pitt team that is 10-1 ATS after a loss.
9. Cincinnati (3-1) –A blowout win over N.C. State last week seems like it could be a big momentum win for this team, which, after going 6-10 in its last 16 games, needed something positive to hold onto. Now Cincinnati is a big favorite against rival Miami, OH as the teams play for the Victory Bell. The Bearcats have gone 6-2 ATS in the last eight meetings and have won the last four by an average of 32 points per game. However, this is a very experienced Miami team – playing at home with revenge in a rivalry game – and not the same caliber UC team. This will be an interesting one this weekend.
10. Marshall (3-1) – The Thundering Herd have played one of the most difficult schedules in the country in this early season, with games against Virginia Tech, Ohio, Southern Miss and West Virginia taking their toll. But Marshall has covered three of four and they are catching Louisville in a bit of a letdown spot after their big in-state rivalry win over Kentucky. What I worry about is how much Marshall has left in the tank after that brutal September, especially for a road game. The Herd is just 17-35-2 ATS in its last 54 road games and is facing a team that is 32-12 ATS in its last 44 nonconference games.
11. Louisiana Tech (3-1) –I have been a little late to the party on Tech, but this is a very quality team. Their three outright losses this year (all of which came in games that they covered the spread) have come by a total of nine points and they haven't been beaten by more than six points this season. Tech will have to slow down electric Bryant Moniz, who is among the nation's leaders in total offense, this week. The home team has won six of seven in this series and the favorite is 7-1 ATS in the last eight meetings. Louisiana Tech is 14-6 ATS at home but they will have their hands full.
12. Bowling Green (3-1) –The Falcons have become a money team out of the MAC mainly because of their roadwork. Bowling Green is 20-6-1 ATS in its last 27 road games and they are riding high after a road rout last week at Miami. The Falcons catch West Virginia in a letdown spot (WVU hosted LSU in last week's marquee game), but they are still facing a big-time talent deficit.
13. Boise State (2-1) –We will see just how vindictive this Boise State team can be this week against Nevada. If it were me, I would try to hang 70 on the team that ended the Broncos' hopes of a national title last year. The Broncos are 19-9-1 ATS in their last 29 games against WAC teams and going back to 2007 they are 9-6-1 ATS in their last 16 games as a favorite of 28.0 or more.
14. Utah (2-1) – The Utes got a much-needed week off after a wild opening few weeks to the season. That also gave them two weeks to prepare for their Pac-12 home opener and I'm sure that this will be a very emotional game for the conference's newest member. If Utah is going to get a win in their league opener they will need to be better defending the pass. They are ranked No. 100 in the country in pass defense and are now facing a Washington attack led by red-hot Keith Price (14 touchdowns to three interceptions). We will see if this Utah team is laying too many points or if they can ride the emotion to a blowout.
15. Tennessee (1-1-1) – The Vols have had two weeks to prepare for this week's game against a feeble Buffalo team. The oddsmakers haven't been shy, shackling the Vols with a 28-point line. I like this Tennessee team more as an underdog in conference play (and they get Georgia and LSU in the next two weeks), but we'll find something out about them this week is they can lay a big number on an overmatched opponent.
Others Receiving Votes: Oklahoma State (3-1), Missouri (3-1), Michigan (3-1), Houston (3-1), Utah State (3-0), Troy (3-0), UL-Lafayette (3-1)
Robert Ferringo is a writer and a professional sports handicapper for Doc's Sports. He brought in $2,000 in NFL profit last weekend (11-4 NFL rush) and is looking to continue his exceptional football success (21 of 30 winning football months). You can sign up for his college football and NFL picks and get more information here.
---
Most Recent College Football Power Rankings