2011 French Open Odds and Betting Predictions
by Christopher G. Shepard - 5/20/2011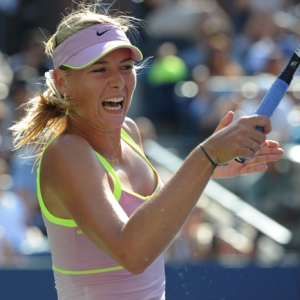 The Williams' sisters won't be displaying their unique fashions in Paris this spring and Rafael Nadal attempts to win his sixth French Open title in seven years as tennis kicks up the red-dust of Roland Garros from May 22 – June 5 for the French Open. Following are some French Open odds and betting predictions for the event.

In case you haven't been following the circuit between 'Grand Slams,' the hottest tennis player du jour on the ATP is Novak Djokovic as he has 37 consecutive tour wins! This is the second best start to a tennis season since crank-puss John McEnroe went 42-0 in 1984. On the women's side, the rankings are in shambles, but the resurgent Maria Sharapova seems to have grabbed the public's eye despite not getting past the semi-final round in 2007, her best result in eight years. Kim Clijsters has missed a month of tennis due to an ankle injury and will play with it taped. However, given the grueling nature of clay court tennis matches, I wouldn't back Kimmie's bum-leg with the wife's mad-money.
French Open Betting Predictions: Who will win the Women's 2011 French Open Championship?
Just like last year, the winner might come out of left field. However, in the absence of the Williams' and Justine Henin, WTA No.1 Caroline Wozniacki (+500) and No. 4 Victoria Azarenka (+500) are the win market favorites at 5Dimes. While No.2 Kim Clisters' (+800) ankle has not affected her price drastically, there is some concern with her going into the French Open less than 100 percent.
Defending champion Francesca Schiavone (+1500) is moderately priced and is playing today in the semi-finals at Brussels against Wozniaki, so the outcome could be a harbinger of what might happen at Roland Garros. Remember, the year before she won. Schiavone exited the first round and had never been past the quarter-finals.

There is no doubt that No.8 Samantha Stosur (+800) will try to avenge last year's heartbreaking loss to Schiavone. Stosur beat Schiavone easily in straight sets in Italy earlier this year and another strong run to the finals is not unthinkable for the hard-hitting Aussie. However, Stosur ran into a brick wall called Sharapova at Italy and lost handily in straight sets and in Madrid she lost in the third round, so be careful if you are thinking of backing Stosur.

Sharapova (+700) is in a great position to finally win another Slam with all her major obstacles out of her way. Sharapova beat Wozniaki in Italy in the semi-finals, but lost to Dominika Cibulokova in the third round at Madrid, so the question is how do you deal with a problem like Maria? You probably don't bet it, to start.

In the end I think you have to look at the WTA as wide-wide open. As long as you understand that the order is changing, and at this point there is not only one or two players that dominate. I am not really sold on any of the public or the media favorites, but I have been very impressed with Petra Kvitova from Czech Republic. Kvitova is 29-6 this year and has won three titles in 2011. She most recently won the Madrid final in a two-set thriller against Victoria Azarenka. Kvitova has also beaten Clijsters at the WTA Open at Suez, so don't forget where you heard about her first.
Pick! Petra Kvitova (+800)
Long Odds Pick! Andrea Petkovic +2500

Who will win the Men's 2011 French Open Championship?

I'd love to back Roger Federer (+1000), but his lackluster play has me running away from him and his early exit in the third round at Rome didn't help. Meanwhile, Robin Söderling (+2500), the French Open finalist in 2009 and 2010, most likely won't make his third straight final due to his erratic play and changing two coaches in six months.

In other news, Juan Martin del Potro (+2500) is finally back on the courts and will play in this year's French Open. But don't get fooled into backing the Argentine as del Potro is 3-3 on the year. A lone bright spot was that he really played well at Estoril Open, but also lost to Nadal in the semi-finals at the BNP Paribas Open. Another player that might grab your eye is the Spaniard David Ferrer (+2000), but he's been ill, which kept him out of Italy and hasn't had a lot of time to recuperate.
The real story in Paris this spring is whether Rafa will manage to tie Bjorn Borg's six French Open titles this year, or will some Djoker mess everything up? Simply put, you are getting better than terrific odds at -1.35 backing Nadal on the red clay of Roland Garros. Consider that Nadal is 38-1 at the French Open and did not drop a set last year. But what amazes me is how super-quick everyone has moved from Nadal to get on the Djoker wagon.
Granted Djokovic meteoric following is due to the fact that he dispatched Nadal in their last two matches at Madrid and then Rome. It might also have something to do with the fact that Djoker is now 4-0 in his last four matches (not at the French Open) against Nadal. However, Nadal was plagued with a severe fever during the Rome Masters Series event so that win is suspect in my mind. At Madrid Djokovic played brilliantly for, wait for it, two whole sets. Masters Series matches are rated best of three. The four Grand Slam tournaments are best of five sets for the men, so at last year's US Open, for instance, it took Nadal four sets to defeat Djokovic on the hard courts of Flushing Queens; not even close to Nadal's best surface.
Pick! Rafael Nadal -1.35
Long Odds Pick! Tomas Berdych +5000
Odds* to Win the Women's 2011 French Open Championship
Rolland Garros, Paris – June 5, 2011

102 Kim Clijsters +800
103 Samantha Stosur +800
104 Caroline Wozniacki +500
105 Victoria Azarenka +500
106 Svetlana Kuznetsova +2000
107 Vera Zvonareva +800
108 Francesca Schiavone +1500
110 Maria Sharapova +700
111 Ana Ivanovic +2500
112 Jelena Jankovic +1500
113 Na Li +2000
114 Petra Kvitova +800
115 Andrea Petkovic +2500
116 Aravane Rezai +10000
117 Yanina Wickmayer +5000
118 Yaroslava Shvedova +12500
119 Anastasia Pavlyuchenkova +3000
120 Daniela Hantuchova +10000
121 Nadia Petrova +10000
122 Agnieszka Radwanska +5000
123 Marion Bartoli +4000
124 Alisa Kleybanova +8000
126 Alexandra Dulgheru +10000
127 Flavia Pennetta +6500
128 Jarmila Groth +10000
129 Maria Kirilenko +10000
130 Shahar Peer +10000
131 Tsvetana Pironkova +10000
132 Kaia Kanepi +10000
133 Gisela Dulko +25000
134 Julia Goerges +1400
135 Sabine Lisicki +8000
Odds* to Win the Men's 2011 French Open Championship
Rolland Garros, Paris – June 5, 2011
1001 Rafael Nadal -135
1002 Roger Federer +1000
1003 Novak Djokovic +125
1004 Robin Soderling +2500
1005 Juan Martin Del Potro +1600
1006 Andy Murray +1500
1007 Fernando Verdasco +8000
1008 David Ferrer +2000
1009 Nikolay Davydenko +10000
1010 Marin Cilic +12500
1011 Tomas Berdych +5000
1012 Fernando Gonzalez +10000
1013 Jo Wilfried Tsonga +10000
1014 Gael Monfils +10000
1015 Juan Carlos Ferrero +15000
1016 Mikhail Youzhny +20000
1017 Andy Roddick +15000
1018 Ivan Ljubicic +20000
1019 John Isner +30000
1020 Radek Stepanek +30000
1021 Milos Raonic +12500
1022 Thomaz Bellucci +5000
1023 Nicolas Almagro +6500
1024 Richard Gasquet +6500
1025 Jurgen Melzer +10000
1026 Stanislas Wawrinka +12500
1027 Aleksander Dolgopolov +15000
1028 Gilles Simon +15000
1029 Juan Monaco +15000
1030 Ernests Gulbis +20000
1031 Santiago Giraldo +50000