MLB Handicapping Advice: Common Betting Mistakes
by Trevor Whenham - 3/30/2011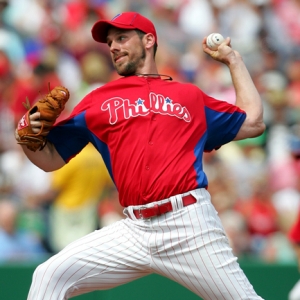 It's baseball season again. That can be good news or bad for bettors depending upon how they view the grueling, seemingly endless baseball regular season. Personally, I am a huge fan of MLB betting. It can present almost endless opportunity throughout the season, and there is a full slate of games to choose from almost every day. As much as baseball betting has going for it, though, there are some mistakes that casual baseball bettors consistently make that deeply affects their bottom line and therefore their enjoyment of betting on the sport. Here are six big baseball betting mistakes to avoid, according to Doc's Sports MLB handicapping advice:
Letting emotion rule - I hate the Yankees. Despise them. I don't much like the Red Sox or the Mets, either, and I am happier when the Brewers lose than when they win. On the flip side, I have a big soft spot for the Mariners. None of that can factor into my betting decisions, though. If you let your emotions affect your handicapping and the teams you bet on then you almost certainly are consistently not going to be on the games that offer the best value and betting opportunities. Emotions can make it hard to bet on or against certain teams as well, even if those bets are very good ones. To be a successful long-term baseball bettor you have to keep the part of you that is a fan far away from the part that is determined to be a successful bettor.
Looking at teams before pitchers - When it comes to handicapping baseball, the starting pitchers are the single biggest factor to take into account. Those pitchers have a larger effect on the outcome of games than any other factor in handicapping any major sport. A very strong lineup can be crippled if playing behind a lousy pitcher, and a very strong pitcher can make even the ugliest roster a strong bet. I'm not suggesting that you shouldn't look at the hitters a team has, how they are performing, and so on. It's just that you need to consider that in the context of the pitcher they will be facing, not the other way around.
Putting too much faith in momentum - A lot of people will tell you that momentum is a big factor in baseball. That's just not the case. It's significant in regards to the confidence it gives players or robs them of, but a team is no more likely to win a game in which they have the worse pitcher if they have won five in a row than they are if they have lost five in a row. Because teams play so many games and can be so streaky it can be very easy to see momentum occurring, or lacking, in many places. At best it's just lazy handicapping because you aren't looking at why the wins or losses are coming, and if they are likely to continue. At worst it's misleading and can lead you to bet on teams in situations where you otherwise shouldn't.
Thinking baseball is more star driven than it is - There is a very strong star culture in baseball -- the big-name guys sign massive contracts and get the most attention from the media and fans. Successful bettors understand, though, that baseball is very much a team sport. It doesn't matter how good a star is if he doesn't have guys around him who can get on base and score runs, and pitchers that can slow the other team down. It can be far too easy for casual bettors to ignore which team is actually better top to bottom because one team has more star power.
Relying on faulty or incomplete stats - There are some stats that the media loves to write and talk about -- batting average and strikeouts for hitters and ERA and wins for pitchers, for example. The problem with those stats, though, is that they are deeply flawed and don't truly measure the impact of a player on his team and how well he is performing right now. There is so much good statistical work available in baseball that is so much more powerful than what is readily available in your local sports section that if you are just relying on the old standby stats to tell you what is going on you are basically throwing money away.
Looking for winners, not value - Baseball is all about moneyline betting. For bettors that usually bet sports like football and basketball, which most commonly use point spreads, the moneyline requires a change in mindset. You need to be very focused not on which team is likely to win the game, but how likely they are, and if that likelihood is reflected in the odds. You can easily win two-thirds of your bets and still lose money overall if you just bet on heavy favorites with their aces on the mound. If your mindset isn't totally and utterly focused on value when betting on baseball then you just aren't going to succeed in the long term.