MLB Handicapping: Decoding a Pitcher's True Record
by Nicholas Tolomeo - 6/22/2011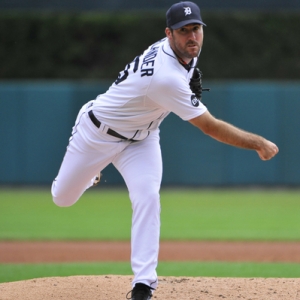 Most MLB handicappers are fully aware of the record of the starting pitchers for a game they wager on. But not as many bettors are aware of the record of his team in games he starts.
Pitchers get no decisions all the time, but regardless if the pitcher gets a no decision, earns a win or gets saddled with a loss, the bettor is concerned about the final outcome of the game, so why are more people not aware of the real record of the pitcher, the win-loss total of his team when he starts?
It's easy to overlook the overall record. These numbers are not listed out in the open. Pitching matchups are always detailed by won-loss record and ERA but not overall won-loss record.
A look at some of the numbers this year shows significant discrepancies between a pitcher's record and his team's record when he starts.
A perfect example is the Washington Nationals rotation. Two of the best values in baseball this season have been Washington starters Jason Marquis and John Lannon. Combined the two have an overall record of 11-7, decent numbers, but nothing that really attention-grabbing. But when you look at the Nationals record in games that Marquis (7-2, 3.86 ERA) and Lannan (4-5, 3.52 ERA) start, the numbers tell another story.
Washington is 11-3 when Marquis takes the hill and 9-6 when Lannan does.
Playing for the Nationals, of course, does not help their cause in getting noticed, but it does help their value. The two starters are among the Top 10 in baseball pitching value nearly halfway through the Major League Baseball season.
To put those in gambling terms, $100 bettors would have made a league-leading $1,191 profit if they wagered on every game Marquis started and a $553 profit if they wagered on every game Lannan started. That is a combined $1744 profit, not bad for a couple of pitchers on a team below .500 with a combined 11-7 record.
Another pitcher who surprisingly falls into that category this season is San Francisco Giants ace Tim Lincecum. He is only 5-6 overall, but the Giants are 9-6 in games he starts.
On the flip side of the equation there are some pitchers you may want to look beyond their record and think twice about wagering on like Yovani Gallardo, who is 8-4 but the Brewers are 9-7 in games he starts. Other examples with their record listed first followed by team's record in games they start: Justin Verlander (9-3 and 10-6), Jered Weaver (9-4 and 10-6), Clayton Kershaw (7-3 and 9-7) and Dan Haren (6-5 and 7-8).