MLB Handicapping: the Minnesota Twins
by Trevor Whenham - 6/24/2011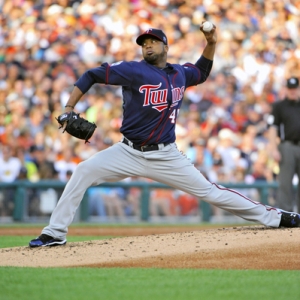 The Minnesota Twins are exactly the type of team that gives me a massive headache. For the first couple of months of the season they seemed firmly entrenched as the worst team in baseball. They started out a dismal 12-18. That seem bad enough, but it looked great compared to their next 24 games when they recorded only five wins. That dropped them to a brutal 17-37 on June 1, and they looked like they were going nowhere fast. Betting against them was an easy and profitable decision.
But then everything changed. Since June 2 they are 15-4, and thanks to playing in the thoroughly underwhelming AL Central the season is not yet a complete write-off. It's one thing for a team to have a rough period and then slowly come out of it. It's another thing entirely for a team to go from being the worst team in the league to being the hottest in the blink of an eye.
Trying to handicap a team going through a transition like that is obviously difficult. It would be even worse if we had to deal with another one for the same team. We know that the Twins can't maintain their play at the same level that they have the last three weeks, but can they still keep playing strong, effective baseball? Or is the carriage going to turn back into a pumpkin and send them crashing back to their formerly lousy reality? Here are four factors to consider when trying to figure out what is going on with this team:
Minnesota Twins Schedule — When you win 15 of 19 you have more than just a soft schedule going for you. There is no denying, though, that the Twins definitely haven't played a murderer's row over the course of their hot streak. They started out at a lousy Kansas City team, then they visited a Cleveland team that was forced to changing hitting coaches because of their struggles. Next up was an underachieving Texas squad, a frustrating White Sox team, and really lousy San Diego. The best team they have faced over this streak is San Francisco, and the Giants just took two of three. The Twins have definitely taken advantage of a comparatively easy path. With six games against Milwaukee and three against Tampa Bay in their next 12, it remains to be seen if they can rise above a tougher schedule.
Getting healthy — At times this year the Twins have had a better team on the DL than they have had on the field. Megastar Joe Mauer missed 57 games, and Morneau, Span, Kubel, Thome, Nathan, Slowey and others have missed chunks of time. With that much talent not contributing, it's not a wonder that the team has struggled. Fifty percent of their offense from this year has been on the DL this season — often at the same time.
They aren't completely healthy yet, but they are certainly moving in the right direction. Mauer is back, Thome and Nathan are joining him now, and Morneau and Span are working their way back. Those are some big bats, and if they can return to form they will lighten the load on Cuddyer and Young. If that happens then this team can't help but be better.
Alexi Casilla — Casilla isn't a star by any means, but he's like a microcosm of what has happened with this team. He's a talented player, but the second baseman is one of the most inconsistent players in the sport — he can go hot or cold on short notice.
He was terrible early in the season and looked like he was about to get a one-way ticket out of town. Since the end of May, though, he has been red-hot at the plate and has been strong defensively as well. He has been a catalyst for the surge, and the team seems to be drawing confidence from him and vice versa. If you want a sense of where this team is going to go from now on watching Casilla could be as good of an indicator as any other.
Pitching — Pitching wins, and the Twins have enjoyed spectacular pitching in June. The starters have been great. They have been eating innings and even completing games. Francisco Liriano came close to adding a perfect game to his no-hitter earlier this year.
The rotation is definitely overachieving right now, but they certainly underachieved early in the year. If they can find a nice middle ground somewhere then there is no reason that they can't lead this team to respectability. There are several rotations that are worse on paper than this one. Carl Pavano is one to watch here. The much-criticized veteran has looked very good at times this month.