MLB Handicapping: No-Hitter Bounce Back
by Trevor Whenham - 5/20/2011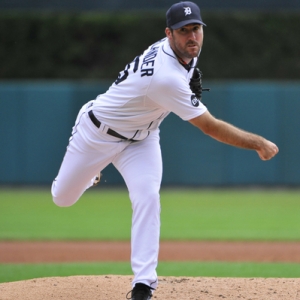 It's not too often that we see two no-hitters in the same month, never mind within five days of each other — and in the same division nonetheless. On May 3 Francisco Liriano of the Twins no-hit the White Sox. On the 7th Justin Verlander got his second career no-no when he blanked the Blue Jays. It's interesting that the performances happened, but what's more interesting from a baseball handicapping perspective is how they bounced back in their next start.
That's a study in contrasts. Verlander had another no-hitter going through five innings against the Royals and ended up getting another win with a very solid eight inning performance. Liriano, on the other hand, was a disaster in his next start. He got yanked after throwing just 59 pitches — less than half of them strikes — over three innings in which he allowed four runs. It wasn't pretty.
A pitcher who throws a no-hitter justifiably gets a lot of attention, and the public is going to be paying close attention to him in his next start. That means there could be some nice value in betting against him — but only if he isn't likely to perform well next time out. Of course, telling how a pitcher will respond is a difficult challenge. Generally, though, there are six questions we can ask that will give us an insight into what is likely to happen the next time he takes the mound:
How was he performing before the no-hitter? — Sometimes a no-hitter is just the culmination of a period in which a pitcher has been very hot. Other times it can come right out of the blue. This year we have seen both.
Verlander had started seven times before the no-no, and each one was a quality start. He was clearly confident and pitching well. The rest of his stats were solid as well — a 3/1 K/BB ratio, a 3.75 ERA, and a WHIP of 1.19. He was a good pitcher in good form that had a very good day.
Liriano was a very different story. He had had five starts before his gem, but just one was a quality start, and his ERA was a very ugly 9.13. He'd had some shoulder issues, and his control was non-existent.
Given those two situations, then, is it really surprising that Verlander was strong in his next start while Liriano wasn't?
How strong was the no-hitter? — A no-hitter is a no-hitter ultimately, but there are definitely some that are more impressive than others. It's possible to get a no-hitter while not being entirely dominant — or at least not having your best control.
Liriano, for example, struck out only two in his no-hitter, but walked six. Verlander, on the other hand, was only one walk away from a perfect game. The stronger a pitcher is in his no-hitter, the better the chance that he can bounce back strong.
Who did he no-hit? — The opponent can play a big role in the impressiveness of a no-hitter as well. Both of the opponents these guys blanked can score some runs, so it is fairly impressive on that front. It would be far less impressive this year to get a no-hitter against anemic offenses like Minnesota and Seattle, but wildly impressive to blank run scoring machines like St. Louis or Cincinnati.
Context is crucial in evaluation of the strength of the no-hit performance, and therefore of the likelihood of a good performance happening again.
How does he bounce back from long outings? — A no-hitter is a complete game, and complete games are increasingly rare in this era of heavy bullpen specialization and reliance. Heck, going past the sixth is pretty rare for a starter these days, it seems.
Some guys go longer than others on average, and some guys have the ability to bounce back from long outings better than others. How has the pitcher bounced back in the past? Does he carry a heavy inning load, and does he thrive under it? How many pitches did he have to throw in his no-no, and how does that compare to typical pitch loads?
How does he handle adversity? — It's hard to say that one of the greatest accomplishments a pitcher can have will cause adversity, but it probably will to some extent. In the days after his achievement his routine is going to be interrupted by well-wishers, interview seekers and so on. His next start will draw far more attention than most do.
Some guys really are at their best when things get tough and they are challenged, while others wilt under the pressure. One good clue to potential problems is when a pitcher's next start is delayed — like Liriano's was this year. While we can't know for sure what was going on that caused the change it's pretty clear that something was, and that it probably wasn't something positive.
How is his team playing? — The pitcher is the most important player on the field, but ultimately he's just one guy. A good pitcher can make a bad team better, but ultimately the odds of another strong performance are far greater
if he plays for a very good team than they are if the team doesn't score runs and can't win a game. On that basis — as well as most others — it was far more likely that Verlander would bounce back well than Liriano.