MLB Handicapping: Teams That Need Strong Spring
by Trevor Whenham - 2/16/2011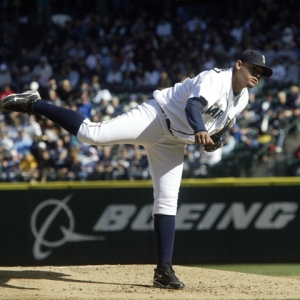 A baseball team's record in spring training usually doesn't matter that much. After all, there is no trophy for winning the spring, and teams are more interested in getting prepared for the season then winning games -- or at least they should be. For some teams, though, how they perform in the spring is really important.
If teams are fragile and surrounded by questions then the spring is when they can show that they are just fine and that there is no cause for concern - or at least not as much as people think. Here are five teams that need to have a big spring to keep the critics quiet:
New York Yankees - The formula for the Yankees for a decade or more has been really simple -- spend more money than everyone else to get the best players available. For the first time in a long time that formula failed them this year.
It was obvious to anyone with eyes last year that the rotation wasn't good enough to carry this team to where they wanted to get to. They made a big play for Cliff Lee, and were players in the other big names, but in the end they came up empty. Even worse, Andy Pettitte decided he was done a month before spring training began. That means that the rotation is ugly for a team of this caliber -- guys like Bartolo Colon and Freddy Garcia are seriously being given a look.
The pitching issues have led critics to question other things about this team in ways that they haven't have before -- with the age of some of their key contributors like Jeter, Posada, and Rivera chief among them.
The team is still the class of their division, but there are more reasons to be uncertain than there has been in a long while. A strong spring could quiet some of that criticism and bring the focus back on what they have and not what they are missing.
Texas Rangers - There have been a few major mojo-zapping developments for this team recently. For starters they forgot to show up for the World Series. It was humiliating -- or at least it should have been. On top of that they not only lost Cliff Lee, but it doesn't even seem like the ace took them seriously.
There is a lot to like on this team, a lot to build on, and a big opportunity to stay near the top again this year. If they stay in the same funk that they were in during the Series, though, then this season could be a serious disappointment.
This team badly needs to show that the past is the past and the future is the only focus.
St. Louis Cardinals - When a team has the best player in baseball on the roster, and they have had him for his whole career, and the city worships him, they obviously would want to keep him around for his whole career.
For a long time it has seemed like the first time Albert Pujols left St. Louis was to be enshrined in Cooperstown. Now, though, his deadline for a contract extension has passed without a deal, and it seems possible for the first time that Pujols could be on the open market after this season. That would be a near-fatal blow to the Cardinals.
Pujols didn't want to distract the team during the season with negotiations, but the looming possibilities will almost certainly be a distraction. If the Cardinals can play well right off the bat, and if Pujols can show no obvious signs of being affected by the situation, then the intensity of the media obsession could be dimmed.
Kansas City Royals - The Royals had just one player that anyone outside of the city cared about. Now Zack Grienke is in Milwaukee, and this team is going to war with a roster of no names and underachievers with upside.
This is a team that hasn't tasted hope in a long time. Now that they have lost their only star they could be in a very ugly collective mental state unless they can start to build their confidence right out of the gate. This team is a long way from being good, and without a strong start they could be really, really bad.
Seattle Mariners - Never before has a team as awful as this one last year won something as significant as a Cy Young award. Felix Hernandez was as good as he was despite playing for a team that was beyond incompetent in so many ways.
There are lots of teams that have bad seasons every year, but few are as bad as Seattle was after coming into the season with the expectations they had on them -- many people, including myself, picked them to win their division.
They've made some changes -- a new manager being chief among them -- and they still have the core of a decent team assembled. The window could slam shut, though, if this team can build their confidence early on and show that last year was just an unfortunate setback and not the beginning of an ugly downward trend.