MLB Handicapping: Tips and Advice on Betting Doubleheaders
by Robert Ferringo - 7/8/2011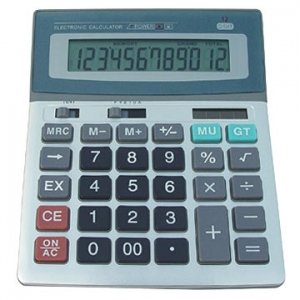 It is not a stretch to say that no one in baseball likes doubleheaders.
The players dislike putting forth that much effort in one day. Managers cringe at the thought of having to burn their bullpens. Umpires loathe having to sit out there for a double-dip, especially the guys that have to work the plate in one game and the field in another. The vendors and ballpark employees essentially pull a double-shift with little to nothing to show for it. And studies show that attendance in either game a doubleheader is less than the average for a regular home game, which is enough to drive management crazy.
So, again, I'm sure that 99.9 percent of people in baseball would probably agree that doubleheaders suck.
The Powers That Be in Major League Baseball have done everything they can to ensure the doubleheader's extinction. Or at the very least ensure its permanent place on the endangered species list. Back in 1945 doubleheaders accounted for a whopping 48 percent of all MLB games played and from 1926 to 1967 at least 20 percent of the total games were played as part of doubleheaders. However, since 1986 doubleheaders have made up less than five percent of all games and currently they represent slightly less than two percent of all games.
But as a gambler, put me in that 0.1 percent that loves MLB doubleheaders. And if you are a savvy MLB bettor you should appreciate and anticipate them as much as I do.
Why should a gambler lust after a doubleheader? Well, how about the fact that by following a very rudimentary MLB betting system you can show a 10 percent return on your investment year-in and year-out just by betting doubleheaders?
Doubleheaders provide a perfect chase opportunity. If you are not familiar with chase betting it is a method of progressive wagering where you increase the size of your wager following a loss so that a single win during any of the "chase" would result in a profit. You can read more about it here.
For instance, with betting a doubleheader as part of a chase you would bet $100 on a team to win Game 1. If your team wins, the chase is over, and congrats on your $100. If your team loses then you come back and bet $200 on Game 2. If your team wins the second game you earn a profit on the day. If your team gets swept then, well, grab a bottle and start counting the days until the next double-dip.
According to the Elias Sports Bureau, only 26.2 percent of doubleheaders end in a sweep. That means that if you were to just blindly pick a team and work a chase on them you would win money in three of four doubleheaders. There aren't many systems in any sport where you can use "close your eyes and pick a team" and win 75 percent of the time. But, according to our friends at Elias, that's the case with MLB doubleheaders.
The problem is, that statistic is likely an "all-time" stat. And over the last half-decade we have seen a much, much greater incidence of doubleheader sweeps than the statistical norm.
Since 2006 there have been 125 doubleheaders. However, 60 of them have ended in a sweep. That 48 percent sweep rate is nearly double the historical trends. It also completely negates our very remedial "blind chase" theory.
So let's refine our chase approach to doubleheaders. Let's say that we are going to work a chase on the home team when betting a doubleheader. It stands to reason that, given the overall success rate of home teams in baseball that the likelihood of a team getting swept at home is pretty slim. They have several built in advantages – familiarity of the area, emotional boost from the home crowd, and the last ups in both games – so I think it is fair to expect the home team to take one of two in a doubleheader.
Not surprisingly, of the 60 doubleheader sweeps since 2006 only 26 of them have come from road teams. That means that the home team wins at least one game of a doubleheader in roughly four of every five occurrences (99 of 125).
Just about any system with a 79.2 percent success rate is going to yield a profit and betting on home teams in doubleheaders is no exception. However, I feel like we can refine this system even further to increase our overall profit margin.
Of those 26 road sweeps over the last six years there were eight situations where the road team was clearly dominant and where you likely wouldn't have bet against them. That includes a series where the Yankees travelled to Baltimore, for example, or where the Angels (in 2007) travelled to Kansas City. There were eight clear road sweeps, but there were also three instances where the home underdog, surprisingly, swept the road favorite. (One of those occurrences was this year, when Washington swept Milwaukee as a big underdog back in April.)
So, you could increase your winning percentage even further by adding a filter: chase on home teams in doubleheaders EXCEPT when the home team is an underdog in both games. That filter would have eliminated the eight doubleheaders where the road team dominated and we would have lost, as well as the three instances where the home dogs managed a win. However, that is more than a fair trade off because the three wins, even at underdog prices, would have only been worth around $500 in profit because we would have called off the "chase" after the Game 1 win. But the eight losing series would have cost us $300 apiece, for a $2400 bankroll hitoverall.
By adding this filter we now have a way to bet doubleheaders that would yield an 84.2 success rate (96 of 114).
Now, every one of those series would have had a unique set of moneylines. But for the sake of argument, let's assume that every winning series would have banked us $100 and every losing series would cost us $350. Again, we're only considering the series that met our filter. And over the last six years our 96 doubleheader wins would have grossed $9,600 while the 18 losses would have cost $6,300. That leaves a net doubleheader profit of $3,300 during that span.
I know that a six-year profit of $3,300 for a $100 bettor doesn't seem very sexy. But if we assume that we bet an average of, say, $300 per doubleheader for 114 doubleheaders then our profit represents a robust 9.6 percent rate of return. Those are pretty conservative estimates (if you consider the Game 1 wins there is no way you would have to bet $300 on each DH) but they are still impressive. I mean, try finding that ROI in the stock market these days.
Also, because these situations only presentthemselves around 25 times per season that would allow even a relatively modest gambler to play it for $1,000 per game. So if you have a few thousand dollars in your account and you don't like the daily grind of MLB betting, but you still want an opportunity to pad your stack between the end of basketball and the start of football, then betting on doubleheaders is a surefire way to achieve your goals.
Using our estimates ($100 for a series win and $350 for a series loss) here are the returns for the last six years:
2011:13 qualifying doubleheaders and two road sweeps. That has net $400 in profit ($1100 in winnings and $700 in losses) so far this year.
2010:15 qualifying doubleheaders and two road sweeps. That would have net $600 in profit ($1300 in winnings minus $700 in losses).
2009:21 qualifying doubleheaders and three road sweeps. That would have net $750 in profit ($1800 in winnings minus $1050 in losses).
2008:22 qualifying doubleheaders and four road sweeps. That would have net $400 in profit ($1800 in winnings minus $1400 in losses).
2007:20 qualifying doubleheaders and three road sweeps. That would have net $650 in profit ($1700 in winnings minus $1050 in losses).
2006:23 qualifying doubleheaders and four road sweeps. That would have net $500 in profit ($1900 in winnings minus $1400 in losses).
As you can see, this chase method is an extremely consistent method of betting MLB doubleheaders.
There are eight doubleheaders left on the schedule for the 2011 season, subject to change, depending on any rainouts the rest of the way. The next scheduled doubleheader comes on July 16 with the Los Angeles Angels at Oakland. This game could be filtered out – the Angels could be favored in both games depending on the pitching matchups – but if it isn't I know I'll have my money on the A's that day.
Robert Ferringo is a professional sports handicapper for Doc's Sports. He is considered one of the top MLB handicappers in the country and has turned a profit in four of the last five years on the diamond with his MLB picks. He closed 2010 with $6,000 in earnings over the last four months and is looking forward to continuing his exceptional earnings.
---
Most Recent Sports Betting 101