MLB Odds: Indians and Royals Still Longshots
by Trevor Whenham - 4/22/2011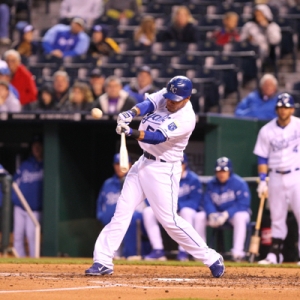 These are crazy times in the American League. Through three weeks of action the most unlikely of leaders have emerged. Cleveland has the best record in the league, and the second in all of baseball. The Royals have the third best record in the league, and are just one game behind the Indians. There were reasons to believe that both teams were moving in the right direction and could be teams to watch in a few years if they kept making good decisions and had some luck. But no one expected this.
Hot starts -- especially unexpected ones -- are a tough thing to interpret. If you think back to past seasons you can surely think of a team or two that got off to a very strong start only to fade into oblivion later in the season. There are many of those. On the other hand, there are teams that come into the season with few expectations on their shoulders, but they start strong and never look back. The one that stands out in my mind of this type is the White Sox in 2005. They seemed badly flawed, but they rode a 16-4 start all the way to a World Series win.
Though both the Indians and the Royals would be in the playoffs if the postseason started today it's obviously a longshot that both will be in the picture at the end. Really, it's probably a longshot that either one will be in the picture at the end. Both teams are interesting enough to deserve a closer look, though:
Kansas City Royals - The Royals are the distant last choice to win the AL Central at MLB odds of +900. That tells you a lot about how people are viewing this strong start.
It's especially hard to take this team seriously because they were off to a an even hotter start in 2008 and then quickly faded into irrelevance. The only thing that makes this team interesting, and impossible to totally discount is that they are widely viewed as being a year or two away from big things.
The team is absolutely stacked with prospects -- Mike Moustakas, Eric Hosmer, Mike Montgomery, and Lorenzo Cain all have star potential, and all will be ready to go by next year at the latest. While that doesn't help this team directly now, it sure helps their attitude.
I saw the Royals play a couple of times in Arizona this spring, and was struck both times by the attitude around the team. For the first time since Dan Quisenberry and George Brett were in town this team has a swagger -- a belief that last place isn't their inevitable fate. Combine that with the potential addition of one or two of those prospects in the next month or so, and hopefully a return to form by the so far wildly-disappointing Kila Ka'aihuie, and you have a team that might not fall as far or as fast as people seem to think based on the odds.
I don't think the playoffs are a possibility, but I'm much more convinced now than I was a month ago that they have an outside shot at .500.
Cleveland Indians - This team is more immediately interesting than the Royals because they are closer to ready. The MLB odds have them as the second choice, at +250, behind the White Sox to win the division.
Pretty much everything has been going right for this team so far. Starting pitching has been strong -- especially Justin Masterson and Josh Tomlin. The bullpen has been strong. The bats have been booming, and Grady Sizemore looks like he never missed a minute of action. This strong start is no fluke.
There are some issues, though. After a great start pitcher Mitch Talbot is dealing with an elbow issue that has the potential to be a big problem. Catcher Carlos Santana is supposed to be the star of the team, but he has been lousy this year, and he's not standing up in the face of the pressure.
Despite a 13-6 record overall, they are just 3-4 against their own division, including a blown lead in the ninth against the Royals on Thursday. Nine of their 13 wins have come from sweeps of three-game series against a badly struggling Boston team, a Baltimore team that has a world of issues, and a Seattle team that is just plain bad.
Despite all of those issues, though, it's hard to find a team in the AL Central that is dramatically better than the Indians, so it's far from impossible that this team can stick around and contend for the division -- though the Wild Card likely won't be a factor.
There's one final factor that makes me reasonably optimistic about this team. Indians' fans love this team, and they used to support it like crazy. They have been frustrated in recent years and haven't been showing up to the same extent, but the better they play this year, the more involved the fans will get, and the more of a boost that will provide. That could make this interesting.