MLB Predictions: AL and NL MVP Award Props Odds
by Alan Matthews - 7/13/2011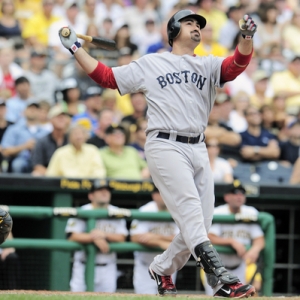 Back in late March on the eve of the 2011 Major League Baseball season, I wrote a story previewing the American League and National League MVP odds. Back then, the Detroit Tigers' Miguel Cabrera was the 11/2 favorite on Bodog in the AL and the St. Louis Cardinals' Albert Pujols was the overwhelming 3/1 favorite to win his fourth NL MVP award.
I said then that when betting on the league MVPs, simply identify the four playoff teams, and you should be able to narrow your list to a player or two on those four clubs. And also that I wasn't a big fan of either Cabrera or Pujols to win the award. Well, that looks like a good call so far.
Cabrera is having a fine season, hitting .311 with 18 homers and 59 RBI for a first-place Detroit team. But I'd say he's probably no better than third on the AL pecking order right now. Pujols, meanwhile, is having a down season for him, hitting .280 with 18 homers and 50 RBI. Pujols wasn't even an NL all-star this year, but he did have perhaps the most miraculous injury recovery of the season, returning just two weeks after suffering a broken wrist. That was about a month ahead of time. Pujols isn't going to win NL MVP unless he has an epic second half.
In the AL back in March, I liked the Yankees' Mark Teixeira as the best value. And Teixeira is among the AL leaders with 25 homers (second) and 65 RBI (fourth), but that .244 batting average isn't going to win any MVP awards. In the NL, I went with Milwaukee's Prince Fielder, and that's looking good so far. Fielder, who is playing for a contract, is hitting .297 with 22 homers (second in NL) and 72 RBI (tied for first).
Bodog has re-released updated MVP odds with baseball at the break, and the American League favorite is Boston's Adrian Gonzalez at 4/5. He was the second-favorite in the AL in the spring. After a slow start, Gonzo leads the AL in batting at .354 -- tied with the Mets' Jose Reyes for tops in MLB -- and all of baseball in RBI with 77. He should be the favorite because you know the Red Sox are going to make the playoffs as well as get more national press than anyone but the Yankees.
Next up now is Toronto's Jose Bautista at 5/4. I must admit I am stunned this guy is having an even better year than last (at least so far), when he was the only guy to hit more than 50 homers. Bautista could possibly win the AL Triple Crown: He is first in MLB in homers (31), second in the AL in batting (.334) and fifth in RBI (65). Obviously, Bautista's problem is that the Jays aren't going to the postseason and they don't get much national publicity. But if this guy hits 50 homers again, how can you not give him MVP? But Gonzalez is going to probably win it.
In the NL, the Mets' Reyes came from nowhere and is now the 7/2 co-favorite to win MVP. I don't see this one. Yes, Reyes is tied with Gonzalez for the MLB batting lead, but the Mets aren't going anywhere, although they have been better than expected. Plus Reyes was put on the disabled list with a bad hamstring last Wednesday, and you know how those things can linger (he's supposed to be back early next week). I'm sure Reyes will want to get back ASAP because he is making millions as a potential free agent with his huge season, but he rushed back from a similar injury two years ago and had to have surgery.
Fielder is the other co-favorite at 7/2 and I think he's the guy to beat, and not just for selfish reasons. The Brewers look like a playoff team, but one thing that could work against Fielder is that teammate Ryan Braun (now 5/1 to win MVP) is also having a huge season with a .320 average, 16 homers, 62 RBI and 19 steals. So Braun could steal some votes. He has been dealing with a calf injury that might have led to a DL stint but is expecting to play Thursday when games resume. Stick with Fielder on this one.