MLB Predictions: Teams With Great Potential Betting Value
by Trevor Whenham - 3/31/2011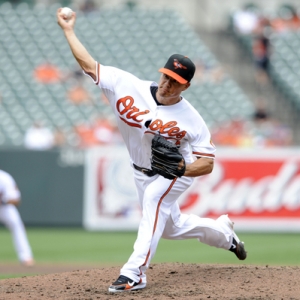 It's the first day of the baseball season, and I couldn't be more excited. As I look forward to what's ahead I am naturally drawn to potential sleepers -- teams that have the potential to be solidly better than the general betting public thinks they will be. I like those teams because they are fun to watch, but more significantly I like them because they offer real value time and time again. Value is the Holy Grail for bettors. Here's three sleepers -- coincidentally all from the American League -- that stand out to me (all odds are from BetUS):
Oakland Athletics (+2500) - I wouldn't necessarily have thought of the A's as a sleeper given the attention they have been getting in some circles, but these MLB odds suggest that they aren't as front and center in people's minds as they probably should be -- 10 other teams have lower odds to win the World Series than they do.
Maybe it's because they play on the West Coast. Whatever the reason that people aren't paying attention, they should be, because this is one heck of a rotation.
Oakland has had several golden ages for pitching, and this is another. Trevor Cahill leads the way, and he has Cy Young potential. He's young and he's odd, but the lefty is dirty and consistent. Brett Anderson has a slider that you have to see to believe. It's almost unfair to hitters. Gio Gonzalez has bounced around a bit, but he's only 25 still, he has great stuff, and as his confidence grows his effectiveness skyrockets. Dallas Braden had a perfect game last year. While he won't achieve that every game -- or ever again, likely -- the strong performance was no fluke.
The rotation had the best ERA in the league last year, and could be better this year. Add in a very solid bullpen and an improved set of bats, and you have a team that should certainly contend for the AL West title -- they can certainly outpitch the Rangers.
Toronto Blue Jays (+4000) - Toronto's rotation isn't quite as exciting as Oakland's, but it's close. It's to the immense credit of management here that they have a rotation as promising as they do given that they have lost Roy Halladay and Shaun Marcum in consecutive years.
Ricky Romero leads the way and is a young guy ready to take another big step forward, Brett Cecil is really solid, Jesse Litsch is a very nice pitcher if he comes back from injury well, Brandon Morrow starts the season injured, but has the potential to lead the league is strikeouts when he is sound. The most exciting of all, though, could be Kyle Drabek, the youngster -- son of Doug -- who they got in the Halladay deal. He's starting with the big club, and he'll be one to watch.
They have complemented the young starters with an impressive older bullpen, too. This team will get outpitched a lot less often than some people might think, and that means value.
What I like most about this team, though, is a move they made in the offseason -- the definition of addition by subtraction. Vernon Wells is a nice player, but he was getting paid too much to fit into this team -- he was expected to be the standout leader given his salary, and he's just not that kind of player. Now he's gone, and the team has a much more egalitarian, worker bee feeling to it. That has brought a swagger to this team, and a lot of players already seem looser as a result. I expect them to be a very pleasant surprise to people.
Baltimore Orioles (+10000) - By now you can tell what I like -- very promising young rotations leading a team trying to climb back to relevance. For the O's that's a long climb -- only the Pirates can exceed their 13 straight losing seasons.
Baltimore is still probably a year or two away from really being a force, but they should take a big step forward from their 66 wins of last year. The biggest reason for optimism is Manager Buck Showalter. He's rough around the edges, but when he took over the team late last year he convinced them that they weren't as pathetic as they thought they were, and they were a very respectable 34-23 down the stretch. If he can continue to build that faith then this team could do some nice things -- and deliver some real value for bettors.
Unlike the last two squads the O's have a veteran leading the way in the rotation. Jeremy Guthrie hasn't put up eye-popping numbers, but he's the kind of guy who could pitch for my team any day. Behind that you have some nice young arms -- Brian Matusz, Jake Arrieta, Chris Tillman, and Brad Bergesen all have real upside, but all have to prove they can reach it. Behind them you have Zach Britton, a young lefty who has the potential to top a rotation in a couple of years. It could be a surprisingly sound rotation.
Add to that a couple of vets to add their experience and power -- Derrek Lee at first, and Vlad Guerrero at DH -- two very promising youngsters who could really take a big step forward in Matt Wieters and Adam Jones, and a potential breakout star in Nick Markakis, and you have a team sitting on a powder keg. I'm not convinced that they are going to explode for a year or two yet as I said, but they will be very useful to bet on until they do.
Doc's Sports is ready for another great MLB season to add to the two straight winning seasons ofbaseballpicks we have had.MLBhandicapping can be one of the most profitable sports out there and Doc's has proven our baseball betting prowess in nearly 40 years of deciphering the baseball odds