MLB Spring Training Betting Tips and Advice
by Trevor Whenham - 3/2/2011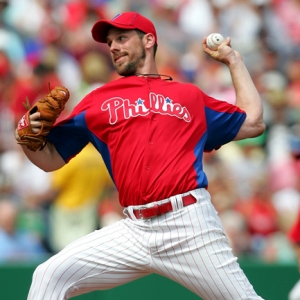 Spring training is a great thing. The preseason for every other major sport is a total and utter waste of time -- a painful month to be endured or ignored before games finally matter. Spring Training is different, though. The combination of the great weather, the beautiful little stadiums the teams play in, and the opportunity to see young talent play meaningful time is too much to resist.
The games still don't mean anything, but at least they are entertaining. Going to a Spring Training game is a true pleasure. Going to an NFL preseason game is the cruelest possible torture.
Spring training also offers some intriguing betting possibilities. It's certainly not the same as the regular season, but if you approach it properly there is some real value to uncover. Here are six tips to consider when you are betting on spring training along with my general betting advice:
Look at who will be pitching - If you look on the Web sites of the individual teams you can usually find the list of pitchers that each team intends to use during the games. Early in the month teams will typically plan to use five or six pitchers, so each one is going to only see an inning or two of action regardless of how they perform.
As the month progresses, though, teams will start to stretch their pitchers out. Some teams do that earlier than others. One of the best sources of value, then, is to jump on a team when they have fewer pitchers listed than their opponent. That likely means that they will extend their starters. It also likely means that their starter is rounding into a bit of form.
An extended starter could provide value in a game when up against several pitchers.
How much are starters playing? - In some games I have been to some starters have played the whole game. In others they certainly haven't -- I've even seen starters hit just once before making way for the backups.
Teams will use different strategies for their starters from game to game, but as a general rule they will use the same basic approach for a few games in a row. If one team seems to be giving their starters lots of opportunity while the other isn't, then the team playing starters could have an edge.
Beware of split squads - There are 15 teams that play in Arizona, and 15 more in Florida. Each team wants to play a game every day. Until the number of teams is shifted to even numbers that means that there has to be one split squad playing in each league each day.
These split squad games are not always clearly marked on the schedule or in the papers or Web sites. If you are betting on a team based on their overall strength then you could be in trouble if only half of the expected starters are in the game while the other half are elsewhere.
Manager tendencies - Some managers play Spring Training games to win -- to establish the right attitude for the team. Other managers view the games as a glorified practice -- a way to get ready for the regular season. Needless to say, managers that are more interested in winning will typically have an edge over teams that aren't focused on the win.
Thankfully, managers are surprisingly consistent in their approach over the years, so you can often base assumptions on how a manager will prepare his team based on what he has done in the past. These tendencies can create attractive mismatches.
Don't worry about weather or setting - During the regular season I like to pay close attention to outside factors -- what the weather will be like, the schedules of the teams, the stadium they are playing in, and so on. None of that is relevant in the spring.
Teams play with deep rosters, so fatigue isn't an issue. The games are all close together- - in Arizona all of the stadiums are within a one hour drive -- so travel issues are essentially irrelevant. The weather is consistently good in both leagues. The stadiums teams play in are mostly very nice and reasonably similar, and the crowds aren't typically rowdy, so home field advantage isn't a massive factor.
In short, Spring Training games allow you the opportunity to bet on the teams on the field without worrying too much about all those other factors.
Be choosy - There are several games in Spring Training that offer nice value. A whole lot more don't offer any at all, though. Because there can be so much uncertainty in the spring you really need to avoid making a bet on a game unless you are sure that you have a solid edge.
There are still 162 regular season games for each team after the spring ends, so there is no point in making bets that don't make sense now just because you are craving action.