Odds to Win Super Bowl XLV: Balanced Betting the Story So Far
by Richard Gardner | Bodog Sportsbook Manager - 2/3/2011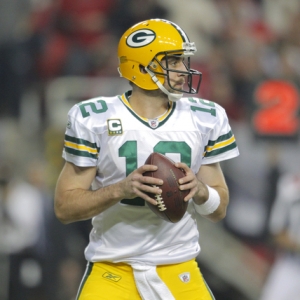 Super Bowl XLV is looking like a winner for Bodog, and the two teams haven't even kicked off yet. The big game between the Pittsburgh Steelers and Green Bay Packers on Sunday at Cowboys Stadium has drawn such balanced action so far that we don't expect to be exposed on either side come game time, which should make for a much more relaxing watching experience for our odds makers.
We opened the betting on Monday with the Packers favored by a field goal and haven't moved off that line since then. A number of sports books opened at Packers (-2.5) and have since had to adjust to -3, while some are still at -2.5. There's very little chance we'll move off our line and will instead tinker with the money line in order to encourage betting one way or the other. We've already had money lines between -100 and -115 on Packers (-3).
A match-up between two teams like the Packers and Steelers is ideal for the purpose of balancing the betting. Both teams have loyal fan bases spread around the world, both have storied histories of success, both have excellent quarterbacks and excellent defenses, and nobody was very surprised when both teams advanced to the Super Bowl.
Oddly enough, the one betting line that isn't particularly balanced involves the coin toss, which is a 50/50 proposition by its very nature. Yet over 60 percent of our bettors have predicted that the Packers will win the coin toss. Perhaps the Steelers need to work on their heads-or-tails guessing?
In a related story, the wagering on whether the coin lands on heads or tails has been split almost exactly down the middle. This prop always gets good action at Bodog, no doubt because it's such a fun thing to bet on. Nothing like having some money riding on something before the game even starts. Next thing you know people will be betting on the national anthem. Oh, wait, I forgot, you can already bet on the national anthem. The over/under for how long Christina Aguilera will take to sing "The Star-Spangled Banner" is currently set at one minute and 54 seconds, 4 seconds longer than our original total which was getting hammered on the over.
So far as the Super Bowl MVP odds, almost half the wagering has been on either Aaron Rodgers (3/2) or Ben Roethlisberger (7/2), although we've also seen good support for Rashard Mendenhall at 15/2. Pittsburgh's running back gained 121 rushing yards and scored a touchdown in the AFC title game against the Jets.
I will be posting weekly articles including betting previews, matchups and the inside scoop from a bookmakers point of view right here at Doc's Sports. Read my past articles - Click Here, and learn more about Bodog sportsbook - click here. If you're ready to set up an account and start playing I'd like to offer you a Sign up Bonus - Click Here. Enjoy the Bodog Experience.