2018 Super Bowl Handicapping: Expert Advice for Betting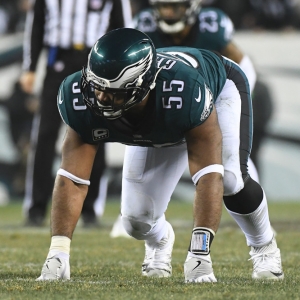 The only thing that is even remotely like the Super Bowl is the Super Bowl. There is no other football game anything like it. To succeed in your Super Bowl handicapping you need to remember that. The differences might not seem like much, and they don't have to be as long as you are aware of them and compensate for them in your handicapping. If you ignore the differences, though, it can be fatal to your dreams of profit. So, if you are determined to have a profitable year this year then be sure to be aware of these seven factors and what they mean for your betting:
Free $60 in Member Super Bowl Picks No Obligation Click Here
The fans in the stands: The crowd for this game is unlike any other. The stadium will be packed, and tickets will go for truly insane prices on secondary markets. Yet it can be as quiet as a church during the game itself at times. The reason is simple - this isn't a game for the fans. Tickets are heavily tilted towards corporate guests or wealthy people wanting to see and be seen. Their priority isn't in losing their minds during the game. And because tickets are sold months before the game is played it's not like either team will have a major block of fans in the stands. It's unlike the college football National Championship Game in that regard. So, this could be a very full, reasonably quiet stadium. Both teams in this game are used to playing in front of crazy crowds, so this could take some adapting to. There is a chance, though, that this game could be a little different than a lot of Super Bowl games. Both fanbases typically travel pretty well. And it is much easier for companies to invite guests to somewhere warm like Miami or San Diego in February than it is to Minneapolis. Not even people who live in Minneapolis want to be there in February. There could be more tickets available than usual, which would lower the price somewhat and allow more rabid fans to attend.
The game that never ends: The Super Bowl is an endurance test. The pregame ceremonies take forever. Commercial breaks are frequent and long - networks have to pay for the broadcast rights somehow. The halftime never ends. Officials take extra time to make decisions to be sure they are right. It all just takes forever. Teams can become distracted and lose focus through all of this situation - especially if they aren't used to it.
The halftime that takes all of the time: We just talked about things that take forever, but the halftime is so endless that it is important to discuss again. By the time they clear the field, move the stage in, get the musical act ready, move the groupies and dancers onto the field, sing a few songs and sell a few albums, and then undo it all again it can take a much longer than a typical halftime does. On one hand that gives a big edge to the more experienced players and the coaching staff that can better use the extra time to adjust, adapt and prepare. But on the other hand the extra time can cause players to over think and tweak too much. And all that time can cause people - especially older players - to tighten up and start to feel the aches and pains of the first half.
Impossible pressure: Every kid who ever throws a football dreams of winning the Super Bowl - and being the MVP in the game. So, every player has the weight of all of their dreams of a lifetime on their shoulders - and those of family, friends and communities. The pressure in this game is a thousand times more than any other game, and some teams can handle that better than others.
Time to think: The worst thing that happens for these teams is that they have two weeks between their championship game win and kickoff here. It's just too much time - to think, to second guess, to be distracted by endless demands, to have to deal with an endless sea of media, and so on. It's especially crazy in the second week when they touch down in the host city and things get truly insane. It's all going to have an impact on both teams, and the trick for handicappers is to figure out which team will be impacted more.
A buffet of temptations: For bettors the biggest problem of the Super Bowl is that there are just too many choices of bets. Las Vegas books are listing more than 400 prop bets this year, and online books typically get even more creative. Add in all the lines, alternate lines, total, parlays and so on, and you have a nearly endless number of options - far more than a typical game. If you aren't prepared to deal with those options - to focus on value and remain disciplined - then you can see your bankroll evaporate right in front of your eyes. This is the hardest game of the year to handicap , so you need to be able to show restraint.
The public isn't necessarily smart: The betting public loves the NFL, but they bet this game dramatically more than they do any other game. Casual bettors bet more than usual on the game, and many passive fans only watch and bet on this one game. The public has biases - most often the favorite and the "over" - and they bet them brainlessly and aggressively. The more active the public is, the more aware you have to be of how lines are set and how they move. And you have to be on top of breaking news, because you can be sure that the casual public will overreact to almost anything.
Want free sports betting picks? Doc's Sports has you covered - get $60 worth of picks free from any of Doc's Sports expert handicappers. Get $60 worth of premium members' picks free .
Read more articles by Trevor Whenham