2020 Super Bowl Handicapping by Expert NFL Handicapper
by Ricky Dimon - 1/31/2020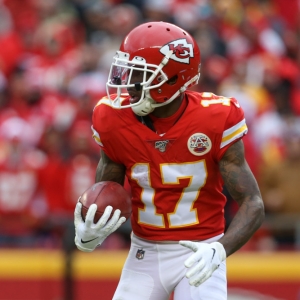 Two teams. One championship. It all comes down to the Kansas City Chiefs and San Francisco 49ers on Sunday evening in Miami, Fla.

To say Super Bowl LIV is expected to be a good one would be an exercise in the understatement. Kansas City is a miniscule -1 favorite in what should be an intriguing clash of styles. The Chiefs boast a high-octane offense led by 2018 NFL MVP Patrick Mahomes, while the 49ers feature one of the best defenses in the league. Will Mahomes and company put up too many points, or does defense truly win championships?

But enough already about which team is going to win. For that we offer 49ers vs. Chiefs picks . Analysis has run rampant throughout the past two weeks; now it's about winning money. On no annual sporting event is more money won-and lost-than the Super Bowl. The stakes could not be higher for the teams involved, and they also couldn't be higher for the bettors who immerse themselves in the action.

So, what are some of the best ways to tackle betting on the Super Bowl? As always, props are an intriguing way to go. And there are no props quite like Super Bowl props . From the length of the National Anthem, to the coin toss, to the number of Donald Trump tweets, to Drake posts on Instagram, to the result of Mahomes' first pass attempt, to the longest reception by Deebo Samuel, to the number of passes defensed by Tyrann Mathieu, you can bet on just about anything.

One word about player props: sportsbooks will generally inflate the numbers for star players like Mahomes, Jimmy Garoppolo, Tyreek Hill, George Kittle, Travis Kelce, and Raheem Mostert (wait, are we really living in a world in which Raheem Mostert is considered a "star"?!?! I'm not sure I'm ready for that!). You probably aren't going to find much value in predicting Mahomes to go hog wild or Mostert to explode like he did in San Francisco's NFC Championship rout of Green Bay. Going deep-sea fishing for role-player props may pay off greater dividends. And once you reel one fish in, it could be worth throwing the line back in the same spot. For example, if you think Chiefs rookie Mecole Hardman is going to come up surprisingly big, then why not go all in? You can take him to catch more than 1.5 passes, finish with more than 24.5 receiving yards, and have a reception of more than 12.5 yards. Maybe he gains more yardage than San Francisco's Emmanuel Sanders (Hardman is +215), and maybe he finishes as the leading receiver in the entire game (Hardman is +2000).
Be sure to visit our popular NFL Picks page. Want free NFL Super Bowl picks? Doc's has you covered. New clients can take advantage of this great offer of $60 in free Doc's Sports members' picks for any handicapper on Doc's Expert Handicapper list. Just check out these guys' pages and see what great work they have done making money for themselves and their clients over the years. Get $60 worth of premium members' picks free .


That's not to say that you should entirely avoid more traditional bets like the line and total. Just as the oddsmakers have quite a good handle on teams at this point of the season (you know, like, the very last game), so do you. You've most likely watched Kansas City and San Francisco-the two best teams in football-on more than a few occasions. You know what they bring to the table; if you didn't already, a bombardment of previews have surely been readily available over the past 10-plus days. You know your stuff; and it's not like the line is overly complicated in this particular case. In fact, it's not complicated at all. With the Chiefs coming in as -1 favorites, you are basically picking this game straight up. With that kind of spread, if you are rolling with the 49ers, then you may want to think about the money line. At most shops you can get the Niners at -110 with the point or at even money to win straight up. Is eliminating the juice worth donating the one point? That's one of the calls San Francisco supporters must make.

But I'm not here to give advice in terms of going with the Chiefs or the 49ers. You've probably made up your mind by now. Here is some advice regarding Super Bowl money management , if you will:

Somewhere in the range of $5 billion is going to be wagered on Sunday's festivities. In terms of volume, this is the biggest betting event of the entire year. But it's not necessarily the smartest event of the entire year. Oddsmakers aren't idiots under any circumstances, but they certainly aren't idiots when it comes to the most-watched game on the globe. You probably have a better chance of beating the bookies this weekend in some kind of otherwise irrelevant matchup such as Hornets vs. Spurs, Blackhawks vs. Coyotes, or Northern Kentucky vs. Wisconsin-Milwaukee. Or you can take your talents to the links (Waste Management Phoenix Open) or the tennis court (Australian Open).

Those, however, are decidedly less enjoyable than the Super Bowl. I mean, this is the freaking Super Bowl. It's cool to watch and it's even cooler to bet on. It's also fun to win money, but it's even more fun to…well…have fun. It would behoove you to treat Sunday as an expense as opposed to an opportunity. Expect the worst when you throw some money down, but what's the worst thing that can happen? You simply don't get that money back. As long as you throw it down responsibly, not getting it back should be well worth the enjoyment of some betting suspense, keeping track of Super Bowl squares for each of the four quarters, and making other side bets with your buddies all while partaking in some chips and dip along with an adult beverage or two.

But maybe you will get it back. And in that case, post-game drinks will be on you!