Tips for Betting Super Bowl Props 2023
by Robert Ferringo - 2/8/2023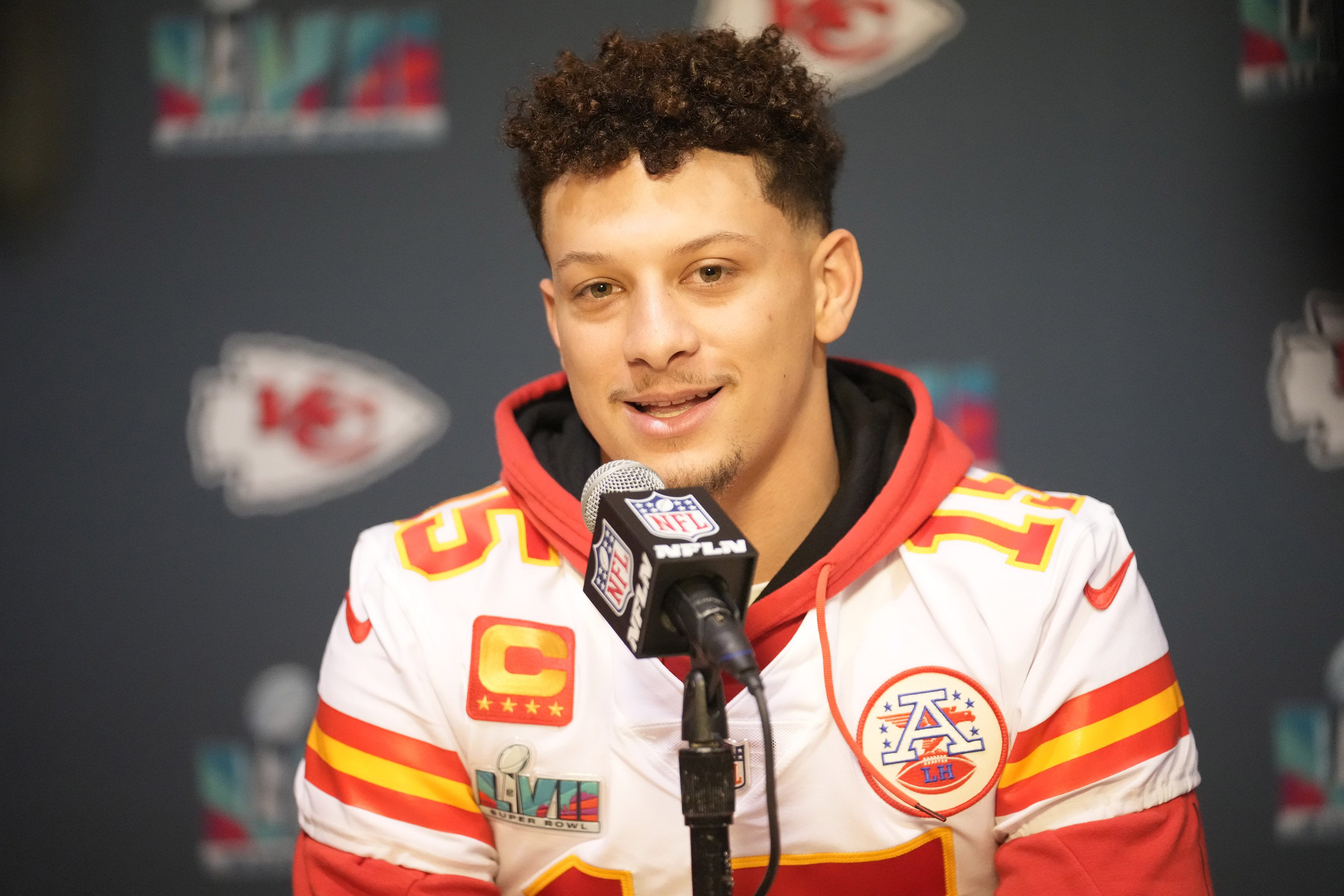 The Super Bowl is the apex sports spectacle. It isn't an event as much as a living, breathing testament to the gaudiness and hypocrisy of American Exceptionalism. It is through this vessel that we, Citizens of This Great Nation, exercise our right to excessive drinking, gambling, and feasting around the spectacle of some good, old-fashioned, state-sanctioned violence.
Doc's Sports offers NFL expert picks for every game on our NFL predictions page.
The Philadelphia Eagles will take on the Kansas City Chiefs at 6:30 p.m. on Sunday, Feb. 12 to decide Super Bowl LVII (57). The game will take place at State Farm Stadium in Glendale, Arizona. Philadelphia is a slight -1.5 favorite, and the total in this game is set at 51.0.
Betting on The Big Game used to be a straightforward task. Now one of the most enjoyable and unique aspects Super Bowl betting concerns an overwhelming amount of proposition wagers, commonly known as "prop bets". Sportsbooks offer odds on literally hundreds of potential wagers, with numbers available on everything from whether Rihanna will show cleavage during her halftime show to the total combined number of punts in the game.
It can be exhausting just reading through the full list of over 1,000 prop bets currently on the board. Then sifting through the noise to find winning wagers is a whole other job on top of that. But fear not, I'm here to provide you with a few tips and tricks to keep in mind as you dig through this potential mound of moneymakers:
Follow Your Vision Of The Game
This one seems kind of obvious, but you would be surprised how many people bet on props in a manner that completely conflicts with how they see the game playing out.
If you think that the Chiefs are going win a shootout, then you will want to focus your attention on some of the Kansas City offensive props going 'over'. You may want to bet on Kansas City to win the first two quarters or to have a lead of 10.5 or more at some point in the game. Or you may want to look at the Chiefs' team total points 'over' 24.5.
But if you think the Eagles will win a lower-scoring, grinding game, then you will want to focus on the 'under' for those Chiefs props. Or you will want to hone in on some Philadelphia rushing props, since running the ball is their bread-and-butter.
If you like the game to go 'under,' you may want to put money down on things like the team total yards going 'under' or betting 'over' on the things like the total number of field goals, turnovers, or sacks.
Find Yourself A "Guy"
The Super Bowl has a rich history of role players coming out of nowhere to have big championship games. Last year someone named Brycen Hopkins was the Rams second-leading receiver. Guys like Chris Matthews, Ricky Sanders, Dan Ross and even Max McGee, the MVP of the very first Super Bowl, were all bit players before having their primetime moments on the Super Bowl stage.
Super Bowl teams will always game plan around stopping their opponents' best players. So that creates chances for secondary guys – slot receivers, fullbacks, and backups – to make more of an impact in the one-off of a Super Bowl than they do in the totality of the regular season.
I like the focus my largest wagers on one play from either team that I think is being overlooked and undervalued with their prop odds. Last year two of my "guys" were Joe Mixon and Tyler Boyd, both of whom surged past their prop numbers. This year I'll be looking for proven veterans – guys that have played in big games and who have the trust of their coaches – and look for them to contribute.
Cluster Your Bets
I think it's always a good idea to commit to your plays. If you are going to focus on one or two players or an overarching theme for the game, then you might as well bet it that way.
If you think that the Chiefs are going to be able to shut down A.J. Brown, then you don't just want to bet on his total number of receptions going 'under'. You will also want to put something down on his receiving yards 'under' as well as betting against him to score a touchdown.
Also, if you think that the first score of the game will be a field goal (+150), then you could also consider betting that it will be a Philadelphia field goal (+300) or a Kansas City field goal (+300). If you think the first score is going to be a touchdown, then I would wager on whether you think it's going to be a passing or a rushing touchdown.
Either you are going to be right, or you are going to be wrong. If you are right, you want to make it pay out. Clustering your bets around players or scenarios opens you up to having a big day if you are correct.
Familiarize Yourself With Super Bowl History
In his two Super Bowl starts, how many times has Patrick Mahomes topped 290 yards passing? Which does Mahomes have more of in his Super Bowl career: touchdown passes or interceptions? Who was the last quarterback to throw for more than 300 yards in a Super Bowl?
Before you place a bet in The Big Game, you need to know a little background into what the norms are in Super Bowl performances. Granted, records are made to be broken. And past norms aren't a sure indicator of future results. But you need to set a baseline for expected performance for players and teams before you can accurately gauge how the books have done setting their numbers.
First, you need to study individual players. For example, the over/under on DeVonta Smith's receiving yards is 65.5. Smith hasn't topped that mark in either of his two playoff games, though, and he's only topped that number 14 times in his 37 career games. Considering that the 'over' costs you -115 or -120 on the juice, and that one doesn't seem like a great value.
Second, you need to know what Super Bowl history has taught us about the likelihood of things like 300-yard passers, 100-yard rushers and receivers with six or more catches. Those performances are much rarer than you'd think.
Don't Overdo It
As I mentioned, there are some sportsbooks with upwards of 1,000 prop bets on the board for the Super Bowl right now. That many potential bets can be disorienting, and novice bettors can easily get carried away. Get some alcohol and testosterone going, and that's a recipe for disaster.
The sportsbooks are offering you an overwhelming number of wagers. Do a little research, come up with a plan, find one or two situations where you might have an edge, and hit them with your full strength. If you just want to give your money away recklessly – like betting the coin toss – then you shouldn't be wagering at all.
Which brings me to my last tip:
Don't Bet The Coin Toss
If you bet the coin toss, you are an idiot. Not only are you at a statistical disadvantage but you are also a degenerate and you give the rest of us a gamblers a bad name. Pull yourself together.
Other than that - enjoy the game!
Get NFL picks on every single game, or if you want our very best bet premium picks by the experts, sign up for your free $60 account with a guarantee.