Tips for Betting Super Bowl Props in 2017
by Trevor Whenham - 1/19/2017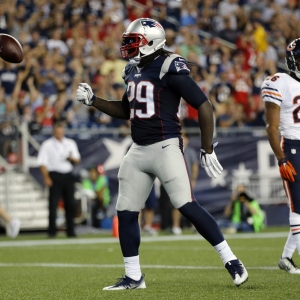 What makes the Super Bowl so great? In my eyes it comes down to one thing above all else- the prop bets. There are prop bets offered on every NFL game, but the variety and creativity on offer for the biggest of games eclipses the rest by a factor of 10. There are props listed on every aspect of the game, from the typical- passing yards, rushing yards- to the inane- the color of Gatorade dumped on the head of the winning coach. I love props so much for two simple reasons. First, they provide different challenges in handicapping. Well-designed prop bets force us to apply what we know and think in different ways to come up with insights. Second, and more importantly, every year there are a few props that offer really juicy value. In a game that is bet to death like this one, the props often are a much more fertile place to invest your cash than the line or total . The challenge, though, is that for every good and worthy prop there are a dozen or more that you should stay far away from. To help you tell the difference, follow these five tips:
Free $60 in Member Super Bowl Picks No Obligation Click Here
1. What is the game going to look like: This is the fundamental question and the crucial first step. Before you can start shopping for prop bets you need to have a vision of how you expect the game to turn out. Which team is going to have the advantage on the ground? Through the air? Will it be a high-tempo game or a real slog? Where are the mismatches? Which team is more likely to get aggressive and take risks early on? Is there a coaching advantage for one team or the other? In other words, you need to handicap the game and determine who you expect to win and how you expect them to win.
2. Shop for props that match your vision: The most important thing if you are going to bet a lot of prop bets is not only that they offer value but that they are consistent in their goals. You don't want to bet a group of bets set up so that if half win the other half can't win. That's a tough way to find profit. By having the foundation of your vision in place first, you can build a strong structure of prop bets on top. For example, if you imagine that a team will have a big advantage passing then you would look for prop bets that reflect that- QB passing yards, yards by top receivers, number of points scored, and so on.
3. Double check the math: Before you bet on any prop bet you need to take the time to understand what it is actually asking. Once you figure that out you can look at the odds and see if the odds accurately reward you for the risk you are taking. If they do then it is a good bet, If they aren't then you should move on to one of the dozens of other props available. The simplest example to illustrate this is the good old coin flip bet . We know that there are two possible outcomes for the coin toss- heads or tails. Neither side has an advantage, so over the long term the chances of each happening are exactly 50 percent. So, if the odds were better than even money- +105, for example- then the bet would be an automatic, and you would be well served to bet as much as you possibly could. Over the long term you would be guaranteed profit. Instead, though, the bets are offered at -110 or -115 by most books. You need to bet at less than even money on a 50/50 proposition. That's a terrible idea, and there is no scenario in which this bet makes sense. By betting on the coin toss you are just throwing money away. It's just pure gambling. Not all prop bets can be broken down as simply as that one, but most times you can make fairly accurate assessments that can at least steer you away from the total duds.
4. Check yourself: Props can be a whole lot of fun, and there are more and more offered every year. If you don't go in with a plan and some self control then it can be easy to bet too much on too many props. You are much better off concentrating on a few of the very best props then spreading yourself thin among a whole bunch of props. And, as always, you should only be betting money that you can comfortably lose because even the juiciest, most value-packed prop bet is far from a lock to win in the short term.
5. Know your history: It can be easy to make assumptions about the game. For example, the public loves passing, so they will often assume that the quarterbacks are going to go crazy in the game. For a lot of reasons, though, that is not the case. Defenses have twice as long as usual to prepare so they are more ready, the slow speed of the game and the extended halftime make it hard to stay sharp, the pressure of the game is magnified dramatically, and so on. Just 19 of the 100 starting quarterbacks in the Super Bowl have thrown for 300 yards. That's obviously a 19 percent rate. In the regular season this year this year there were 256 games, so 512 starting quarterback performances. There were 108 300-yard games, which is more than 21 percent, and that was well down from 132, or 25.8 percent, in 2015. So, despite the public tendency to get excited about Super Bowl passing, a big day is less likely here than it typically is. By looking what has historically happened in other situations you can spot bets that are overly optimistic and those that are attractive.
Get free picks from any of Doc's Sports Advisory Board of expert handicappers - and with no obligation or credit card. You can use these free picks for any sport, and you will never deal with a salesman. Click here for your free Doc's Sports picks .
Read more articles by Trevor Whenham