Robert Ferringo MLB Mid-Season Awards
by Robert Ferringo - 7/12/2011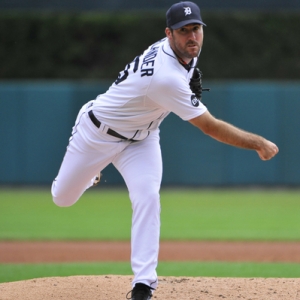 The all-star break is a collective breather for the baseball betting world and a rare respite for the gambling world. Let's take a quick look at the first half of the Major League Baseball season and dish out some mid-season awards:
Biggest Positive Surprise (Team): Pittsburgh Pirates
The Pirates are above .500 and they are one game out of the division lead in the National League Central. Generally that sentence isn't uttered after the second week of April. What this team has done is remarkable and it has made them the most profitable wager in the game. Just like we have seen in recent years with Florida, I believe that the Pirates will manage to hang around into early September. But that is when their pitching and lack of depth will finally catch up to them. However, it's been a great run so far, and I'm sure the organization is energized.
Get a FREE 50% Signup Bonus at Bookmaker Sportsbook - Click Here
Biggest Negative Surprise (Team): Colorado Rockies
I know that a lot of people might not have had high hopes for the Rockies. But the hype of Tulo and Cargo had this team in line as one of the favorites in the N.L. West. Instead, they are the second-least profitable team in the Majors behind Houston. Colorado has a worse record than the Nationals, Mariners, and Pirates, while not having to deal with the injury issues of a disappointing team like Minnesota. The Rockies are 43-48 at the break, but when you consider that they started the year 11-2 that puts things in a much different perspective.
The "Who The Hell Is He?" Award (Pitcher): Dillon Gee
Gee is 11-3 and is the third-most profitable pitcher in the game through the first half of the season, behind Roy Halladay and Jason Marquis. Watching him throw in Spring Training I wasn't sure if Gee would make it out of April. Instead he has filled in for Johan Santana as the Mets ace and has helped them stay afloat through the first half of the season.
The "How The Hell Did That Happen?" Award (Pitcher): Ubaldo Jimenez
He was the Cy Young favorite for three-quarters of last season. Now he is the least profitable pitcher, of 225 starters, in the Majors. The Rockies are just 5-12 in Jimenez's 17 starts and he has lost nearly $1,400 for backers so far this season.
MVP (American League): Adrian Gonzalez
Gonzalez has been the best player in the entire sport through the first half of 2011 and people are finally realizing just how incredible of a hitter he has been. He leads the A.L. in batting (.354) and RBI (77) and has been devastating in the middle of the league's most potent lineup. To put it into perspective, Gonzalez has averaged an RBI per 4.7 at-bats this year. The San Diego Padres, as a team, average an RBI per 10.7 at-bats.
MVP (National League): Matt Kemp
I know that most people are on the Jose Reyes bandwagon. But there is simply no way to deny that Matt Kemp has been dominant while hitting in the middle of a garbage lineup. Kemp is second in the N.L. in home runs, third in RBI and sixth in batting. And he's been doing all of that despite not knowing if he's going to get paid each week.
Cy Young Award (American League): Justin Verlander
It's hard to overlook Jered Weaver, but I think that Verlander has clearly been the better guy through the league's first half. Verlander has a better WHIP, more strikeouts, more no-hitters, more innings and more wins than Weaver, and he's been doing it despite having less help around him.
Cy Young Award (National League): Roy Halladay
I don't think that this one can be debated. Jair Jurrjens has had some electrifying outings. But right now it is obvious: Halladay is the best pitcher in baseball.
Rookie of the Year (American League): Michael Pineda
Pineda has had a huge hand in revitalizing the Mariners. This roster probably has 68-win talent. However, the dynamic duo of Pineda and King Felix has helped to keep the M's afloat through the first half of the season. With the exception of innings, go ahead and compare Pineda's numbers to C.C. Sabathia. Then remember that Pineda is just 22 years old.
Rookie of the Year (National League): Craig Kimbrel
Kimbrel is headed to the All-Star Game with a gaudy 3.9-to-1 strikeout-to-walk ratio and he has been simply dominating at the back end of the Atlanta bullpen. The Braves haven't had a dominating closer in more than a decade and this rookie is making it look easy. Kimbrel has 28 saves and at this point he has struck out nearly twice as many men (70) as he has allowed to reach base (48).
Manager of the Year (American League): Joe Maddon
I have absolutely no idea how Maddon is keeping this Rays team in the thick of the American League East. Tampa Bay started the season 1-8 and the sharks were circling. When you consider how injuries and free agency decimated the roster I thought that Tampa Bay would be lucky to sniff .500 this year. Instead, Tampa Bay has won nearly 60 percent of their games since that slow start and they are just six games back of Boston at the break.
Manager of the Year (National League): (tie) Clint Hurdle and Kirk Gibson
I know that Hurdle has been amazing while guiding the league's biggest surprise, the Pirates, into the thick of the N.L. Central race. However, you can't overlook what Gibson has been doing with Arizona out West. This is pretty much the same Diamondbacks roster that couldn't get out of its own way last year, and Gibson has them just three games back of the World Series-champion Giants. Arizona has gone 34-21 over its last 55 games and has been one of the best bets in the Majors.
Unsung Hero (AL): Asdrubal Cabrera
Cabrera is an all star, and if it weren't for Adrian Gonzalez might be the MVP of the American League. He has gotten some love for his sparkling first half but I still feel like this guy is way underrated. Cleveland has been running on fumes after a brilliant start to the year. But Cabrera's leadership has helped them stay in the mix and Cleveland was just a half-game out of first place at the break.
Unsung Hero (NL): Michael Morse
Morse couldn't get off the bench in Seattle, but he has been a beast in the middle of the Washington lineup. The Nationals have been a bit under-the-radar despite finishing the first half of the season at .500. Morse's numbers aren't eye-popping – he's hitting .306 and is on pace for nearly 30 homers and 100 RBI – but he seems to be in the middle of just about every Nationals rally. He is hitting .341 when the game is tied, .296 in close-and-late situations, and .292 after the seventh inning.
Pitcher to Bet Against (AL): Jeff Francis
I feel bad for Francis, who just a few short years ago was one of the best left-handed pitchers in baseball. He isn't getting a ton of help in Kansas City. But the reality is that K.C. is just 5-13 in his 18 starts this year and Francis is sporting a 4.60 ERA. And that is actually down after back-to-back quality starts heading into the all -star break. I would like to say it is going to turn around, but the Royals look like they are in the midst of another summer free fall.
Pitcher to Bet Against (NL): J.A. Happ
A key piece in the Roy Oswalt deal, Happ has fallen off the map. He is the second-worst pitcher in baseball in terms of money lost for bettors and the Astros are just 3-15 in his 18 starts. Houston is terrible no matter who is on the mound, as evidenced by their league-worst .326 winning percentage. But Happ has not looked like a Major League hurler at any point this year and is sporting an ERA of 5.76. He leads the league in pitches per inning and just cannot find the strike zone.
Most Annoying Trend: Blown Saves
There has been an average of 11 blown saves per team so far this year. That pace is the highest over the last decade with the exception of one season, 2008, when there was an average of 23 blown saves for the season. The league's overall save percentage fits with the 10-year average at 68 percent. However, lower scoring league-wide has created more opportunity. And that has resulted in more put-your-fist-through-the-wall-because-you-had-a-three-run-lead-in-the-bottom-of-the-ninth-inning moments this year. Apparently all the top closers were on steroids as well.
Robert Ferringo is a professional sports handicapper for Doc's Sports. He is considered one of the top baseball handicappers in the country and has turned a profit in four of the last five years on the diamond with his MLB picks. He closed 2010 with $6,000 in earnings over the last four months and has brought home over $3,000 in profit over the last three weeks. He is looking forward to continuing his exceptional earnings.