2011 Seattle Mariners MLB Predictions and Futures Odds
by Trevor Whenham - 3/5/2011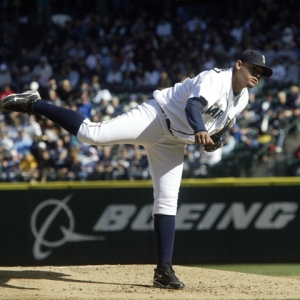 I refuse to get sucked in by the Mariners this year. Not again. Last year I was convinced that the Mariners were going to break through and make a lot of noise in the AL West. They really, really didn't. In fact they were horrible. The year before I thought they would be really good and they were only okay. In 2008 I had reasonably high hopes. They won 61 games.
It's all because in 2007 they won 88 games, finished strong, and looked to be moving strongly in the right direction. That performance -- and the fact that they were very kind to bettors that year as well -- created a blind spot a mile wide surrounding this team, but I'm determined to see the light. They are going to be a lousy team, I know it, and I won't be fooled again.
2011 Seattle Mariners MLB Predictions and Futures Odds
2010 Record: 61-101
2011 Wins Over/Under: 70
Odds To Win 2011 AL West: +2000
Odds To Win 2011 AL Pennant: +4000
2011 Seattle Mariners Odds to Win World Series: +8000
Pitching: Let's start with the bright spots. Felix Hernandez is the reigning Cy Young winner, and he's as nasty and impressive a pitcher as there is in the American League right now. He could easily win another Cy Young this year. Unfortunately, that's the end of the bright spots. The rest of the rotation is full of a ridiculous number of holes. Erik Bedard is a very talented pitcher, but he's been hurt so much recently that it is hard to believe he'll ever fully contribute again. He's a huge risk, but he's the second best pitcher on the roster right now. Jason Vargas is coming off a career best season, but that only amounted to nine wins, so it's hard to be too excited. Doug Fister showed a lot early on in the season last year, but he faded badly down the stretch. Luke French is a top prospect of a few years ago who is in real danger of being a bust. Michael Pineda is a guy who should be in Triple-A, and would be for a good team, but since this is far from a good team he'll likely be put in a tough spot. Like I said, outside of Hernandez this is a scary rotation. The bullpen has all sorts of issues as well. The only guy to get really excited about is closer David Aardsma, and he's on the sideline right now with a hip injury.
Hitting: Again, let's start with the bright spots. Ichiro Suzuki is extremely good and reliable. He's getting old -- he's 37 this year -- but he still stole 42 bases last year so he's very capable of another big year. Unfortunately, that's pretty much it for the bright spots. Chone Figgins has potential, but he was terrible in his first year with Seattle. Justin Smoak was a highly touted prospect for the Rangers not too long ago, but he's forgotten how to hit since reaching the majors. Jack Cust just isn't very good, and certainly shouldn't be anchoring the heart of the order. This team hit an impossibly bad .236 last year -- worst in the league. Sadly, it's hard to see how they are going to be a whole lot better than that this year.
Key stat: The Mariners scored just 513 runs last year -- 3.17 runs per game. Only one other team scored less than 611 -- the pathetic Pirates -- and they still managed 587 runs, or almost half a run per game more than the Mariners. You just can't overstate how bad this offense was -- and likely still is.
2011 Seattle Mariners Predictions: I'm only confident making two predictions -- Ichiro will get 200 hits and King Felix will be nasty. If David Aardsma is healthy by the summer I'd also predict he'll be shipped to a good team for prospects. Beyond that there is nothing positive I'd be willing to predict. I do predict, though, that there won't be enough beer in Safeco Field a lot of nights to make the pain of watching this team go away.
2011 Seattle Mariners MLB Season Win Totals Predictions: I don't see how they are significantly better than last year, and I don't see how the players are going to get excited about being a part of this team. They would need 10 more wins than last year to go over the total last year. That's 16.4 percent more wins than they had last year. That's a significant improvement, and this team just has not improved. The 'under' is very attractive.