Tennis Odds and Predictions: French Open Men's Semifinals
by Alan Matthews - 6/2/2011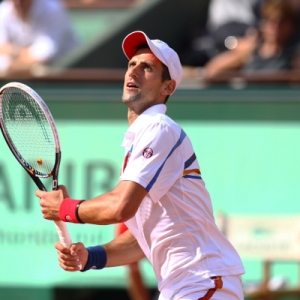 Here in the States, the French Open is often overshadowed by Wimbledon, which starts just a few weeks after the clay-court Grand Slam tournament in Paris. Maybe it's because Americans just aren't familiar with playing on the clay. Or maybe we just don't like the French.
Whatever the reason, this year's French Open men's semifinals on Friday morning U.S. time are must-see TV and might be the best semis at any major in years. While all four of the women's top seeds were out before the semifinals, the top four men all made it through. And on Friday, No. 1 Rafael Nadal faces No. 4 Andy Murray and No. 2 Novak Djokovic plays No. 3 Roger Federer.
It's pretty rare that a Nadal-Murray matchup is considered the warm-up match, but in this case it certainly is. Djokovic is on a run not seen in tennis in years. The Serb is 41-0 this season and has won his past 43 matches overall dating to last year. However, he enters the semifinals not off a victory and potentially a bit rusty. That's because his scheduled quarterfinal opponent for Tuesday, Fabio Fognini, pulled out of the match on Monday because he injured a muscle in his left leg while winning his fourth-round match Sunday. Doctors told him he could do serious damage if he played. So because Fognini never took the court, Djokovic isn't technically credited with a victory – if the Italian had at least stepped on the court and then retired, Djokovic would have gotten the win. This is relevant for a few reasons: 1) Djokovic will now have had four days off by the time he faces Federer; and 2) Djokovic now cannot break Guillermo Vilas' record of 46 consecutive wins at this tournament; he would have to do it at a grass-court warm-up for Wimbledon following the French.
But by beating Federer, Djokovic can tie John McEnroe's mark of 42 straight wins to open a new season. And a win also would guarantee the Serb the world's top ranking no matter what Nadal does. How good has Djokovic been this year? He is a combined 7-0 against Federer and Nadal and has won 15 of the 18 total sets in those matches. Djokovic has played 101 sets so far in 2011 and won 91 of them (he did lose one in the third round of this tournament to Juan Martin del Potro). He already has seven tournament titles and qualified for the season-ending ATP Tour World Finals in mid-May, which is just obscene.
Yet I'm here to tell you to take Federer in Friday's match. He is at +220 on Bodog for tennis odds, while Djokovic is at -300. That's just too good of value to turn down, according to my predictions. I can't remember the last time Federer was such a big underdog other than perhaps against Nadal on clay. Yes, it appears Federer is starting to slow down as he has just one title this year, is 0-3 vs. Djokovic and hasn't reached a Grand Slam final since winning the 2010 Australian Open. But Federer has looked sharp in Paris, not having dropped a set. And he was the last guy to beat Djokovic, at the 2010 World Finals. All that time off also could make Djokovic a bit rusty, which is why I also recommend taking Federer at +180 to win the first set.
I'd like to say Murray is good value against Nadal, as the Scot is at a whopping +450 with Nadal at -750. Frankly, at -750 Nadal probably isn't worth your money even though he is a near-lock to win. Of course Nadal has only lost once in his career at this tournament, and he just spanked that guy who beat him (Robin Soderling) in the quarterfinals. Since being pushed to five sets in his opening-round match, Nadal hasn't dropped a set. No one has beaten him on clay since that Soderling loss other than Djokovic. Murray did take Nadal to three sets on the clay earlier this year in Monte Carlo (it was a best 2-of-3), but Nadal won their previous two clay meetings in straight sets. Overall Nadal leads Murray 10-4 and has only lost on hard courts. Clay is easily Murray's worst surface – this is the farthest he has advanced at this tournament – so the best value is Nadal winning in three sets at even-money. Murray is also playing through torn tendons in an ankle.