45th-Year Anniversary - 3 for 1 Start MLB Picks Special
by Doc's Sports - 3/8/2016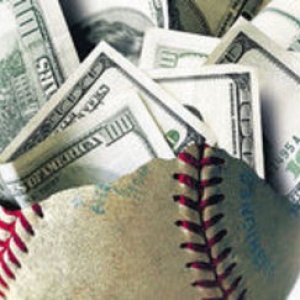 Major League Baseball betting is one of the most profitable sports investments that a gambler can undertake. Whether it is re-investing the money that you made from basketball and winter sports or boosting your bankroll before football season, MLB baseball betting is the perfect avenue for solid, consistent profit while passing the time in those long summer months.
We would love to have you on board with an MLB full-season package, which you can sign up for HERE. If you sign up today for one of our elite, professional handicappers we will give you TWO FULL WEEKS OF SERVICE FOR ANY TWO ADDITIONAL HANDICAPPERS FOR FREE so that you can compare.
Instant $250 Free Bonus Bet from Bovada -
CLICK HERE
After the two weeks you simply let us know which one of the three handicappers you want to continue with for the remainder of the season, or you may decide that you want access to two or all three of them, in which case we will give you a huge discount on those extended packages.
Many of our clients use multiple handicappers for the season since it's a great way to diversify, just as you would at investing in the stock market. It's also a great way for you to be able to compare handicappers, analysis, and style, and not get locked into one set handicapper or service right out of the gate.
New clients can sign up for the early bird MLB baseball picks package on this page . After you have signed up for one of the handicappers of your choice e-mail us at service@docsports.com with you second and third handicapper choices and we will open those up for you for two free weeks of service.

Existing clients can log in here with your username and password and purchase one of the handicappers of your choice; taking advantage of our full-season specials for MLB baseball picks packages on "The Grid." After you have signed up, e-mail us at service@docsports.com with your second and third handicapper choices and we will open those up for you for two free weeks.
If you have any questions or would like to sign up by phone just call 1-866-238-6696. We are looking forward to another profitable MLB season and would love to have you on board with us.
Wade
GM
1-866-238-6696
PS: Below you will find some additional information about each of the handicappers' MLB picks programs. If you require further information about which one of handicappers will best fit your personal betting style, call us at 1-866-238-6696.
Doc's Sports has a full-time handicapper that lives and breathes baseball and his results have been outstanding since coming aboard. The past two seasons Doc's MLB has been dominating, earning over $13,000 in profit for $100 bettors. Doc's has crushed it during four straight winning seasons and is looking for No. 5 in a row this summer. Doc's banked $4,700 in 2012, was good for $1,000 profit in 2013, and earned $13,000 in 2014 before last year's strong late-season run. They have banked $19,200 in those four seasons alone and you do not want to miss out on another killer winning summer. Our slow and steady approach focuses on small favorites and underdogs. You just won't find that kind of consistency in betting baseball anywhere else in the industry! Sign up today and get every selection from Opening Day in April to the World Series in October.
Robert Ferringo has been one of the top baseball handicappers in the country for nearly a decade and proved it again last summer, banking an absolutely astounding $11,600 in MLB profit from June 22 through the end of the season for yet another winning year. Robert is going to have another electrifying season and has churned out nearly $20,000 on the diamond since June of 2012 and banked over $30,000 during a three-year stretch from 2007-2009. Robert is on a recent run of three straight winning MLB seasons and he is looking forward to picking up where he left off and producing his best season yet. Robert utilizes a unique handicapping style based on his own sophisticated, statistically based baseball betting systems, and it has resulted in six of eight winning seasons and this year and he wants to crack $10,000 in profit this season.
Raphael Esparza posted one of the best baseball seasons in the country last year, banking $15,000 in overall profit during a season for the ages! Esparza posted six of seven winning months last year and burned the books for nearly $17,000 in winnings after July 2 last year. Esparza has posted a sweet run of five of seven winning MLB seasons and that includes another season of over $10,000 in earnings (2009). VSI has been particularly exceptional with his top plays, going 82-50 over the past three seasons on picks rated 5.0 and higher. Esparza is a former sportsbook manager at Aria in Las Vegas. He knows everything the books are trying to do to confuse bettors and he is one of the most consistent handicappers in the country. Esparza has been steady and spectacular on the diamond and is looking forward to another dominating performance this year.
Indian Cowboy is coming off one of the best MLB seasons in Doc's Sports history, banking $16,200 in profit last year during a tour de force effort. Indian Cowboy hit 62 percent for the entire season, going 106-65, and closed the year with seven consecutive postseason wins. During one stretch in the second half of the year IC was on a 77-percent rush (59-27) that yielded over $12,500 in winnings. Last year marked back-to-back winning MLB seasons and this year he will look to extend his career-best streak to three in a row. IC has posted five straight winning playoff runs, and will do it again this year. Sign up today and don't miss out.
Allen Eastman has been one of the most consistent baseball handicappers in the country and he starts out 2016 with a remarkable run of six of seven winning seasons on the diamond. This crafty veteran knows every trick in the book and Eastman has nearly 35 years of baseball betting experience. In 2014 Eastman banked an eye-popping $10,200 in baseball profit between June 4 and Aug. 12, doubling his clients' bankrolls in just over two months! Eastman is a traditional handicapper, using two or three predictions per day, and he is going to keep relying on his tried-and-true approach to get another winning sport and another winning season.
Jason Sharpe had reeled offfive of six winning MLB seasons and is truly one of the best in the business. Sharpe has posted back-to-back years with wire-to-wire winning seasons, meaning that he has been in the black with profit every single day since the start of the 2014 season. Sharpe does his best work right out of the gate, banking April profits of $3,500 in both 2013 and 2014 and then chalking up another $3,000 in winnings last of the past two Aprils. Last year he opened with three straight winning months and was up over $7,000 by mid-June. That takes all the pressure off and you can coast the rest of the year. Baseball has been Sharpe's best sport in his time at Doc's and he is looking forward to another summer of phenomenal profits. Don't miss out! Sign up today!
Strike Point Sports went on a breathtaking run through the second half of last season, banking over $10,300 in profit from mid-June to late September. That has been their M.O. over the past several seasons, exploding out of the gate with $5,300 the opening month of 2014, notching $3,600 in May of 2013 and raking $7,000 during a two-month stretch in 2012. We expect more of the same this year and when SPS gets rolling: watch out! SPS really focuses on selectivity, choosing only the best of the best plays for their card each day, and they are the perfect option for someone looking for a steady one-play-per-day approach.
Mike Davis's rookie MLB season with Doc's Sports was a rousing success, as he posted over $4,000 in profit while earning an easy winning year. Davis posted an April profit of over $2,800 and was in the black for the rest of the year. Davis was good for a $7,000 profit run from April 13 to June 13 and is looking to extend that red hot handicapping through the entire seven-month MLB season in 2016. Davis has a steady and consistent approach when it comes to his MLB plays and he comes into the 2016 MLB season with a lot of confidence. Jump aboard today and be ready to be amazed!
Vernon Croy joined Doc's Sports midway through last summer and will enjoy his first full MLB season this year. His first abbreviated campaign was a positive one, as Vernon rode a 19-3 run with his last 22 5-Unit Plays to a healthy $3,700 overall profit from July to November. Croy finished out the year on a 64 percent surge (29-16) and he is going to pick up right where he left off when the season starts this April. Croy is an aggressive big play handicapper and he is looking forward to a seven-month success this season. Sign up and check him out today!
Alan Harris is looking for a big bounce back year on the diamond and his ultra-aggressive approach is perfect for people who love a lot of daily action on the diamond. Harris worked at several Las Vegas Sportsbooks before jumping over to our side of the counter and now he uses his contacts and experience to help his clients bang his former employers. Harris likes to release several picks each day and this can result in some massive streaks. Check out Harris' Insider's Page for more information and be sure to sign up today.