Back to the Futures: Manning Brothers Super Bowl Odds Have Value
by Ricky Dimon - 11/7/2012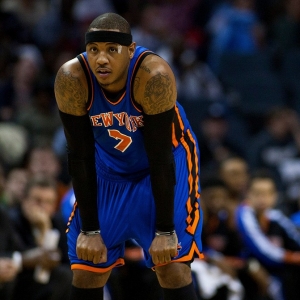 The National Football League may not be a crapshoot like Major League Baseball or the NHL, but it's also not college football (where the SEC Champion automatically wins any BCS title ever invented) or the NBA (where you can pick the champ from either Miami, Oklahoma City, or the Lakers).

The NFL is all about parity, and there is plenty of value out there beyond the four Super Bowl favorites. Teams like the Broncos, Bears, and Falcons are on fire right now, but the question is will they still be hot when it matters most. Let's take a look at some enticing future wagers.
All odds provided by Sportsbook.ag.

Value Super Bowl picks
New York Giants (+700) – The Giants are the fifth favorites to win the Super Bowl behind San Francisco, Houston, New England, and Green Bay. They haven't been overly impressive of late, but these guys know how to win when it counts. Eli Manning and company have hoisted two of the last five Lombardi Trophies.
Chicago Bears (+800) – One week after messing around with Carolina, Chicago woke up and embarrassed Tennessee. It's time to start thinking long and hard about these Bears as serious Super Bowl contenders, especially at +800 odds.
Atlanta Falcons (+800) – The only undefeated team in the league has been getting respect from most power rankings, but it is just now starting to get a smidgen of it from oddsmakers (moved from +900 to +800 to win it all). Atlanta will have to wait as late as Dec. 16 to get a signature victory (vs. NYG), but beating New Orleans in the Superdome would be nice (Falcons -2.5).


Denver Broncos (+900) – The rest of Denver's schedule is a joke, with just one tough date at Baltimore. Already leading a putrid AFC West, Peyton Manning's boys should be able to book at least one home game in the playoffs.

BCS Championship

Alabama (-125) – Alabama clearly isn't unbeatable based on what happened last weekend in Baton Rouge, but Nick Saban's crew proved it can win amidst adversity. The Tide are into the SEC Championship thanks to their dramatic victory at LSU, and they likely await Georgia. No need to even mention that a rivalry game with Auburn (hahaha) still stands between 'Bama and the BCS title game.

Kansas State (+300) – Collin Klein's injury situation is murky at best. The Heisman Trophy favorite missed the end of KSU's win over Oklahoma State with a wrist problem, and his status for Saturday at TCU is uncertain. Bill Snyder's undefeated Wildcats wrap up their regular season with games at Baylor and home against Texas.
Oregon (+300) – Two seasons ago, everyone wanted to see the contrast in styles between Oregon and Auburn. The Championship Game did not disappoint, but a low-scoring contest went the Tigers' way. Now, the college football world craves to watch the Ducks go up against Alabama and its vaunted defense. Oregon, which jumped Notre Dame at No. 3 in the BCS standings, has scored at least 42 points in all nine of its games this year. Chip Kelly's squad is a -28 favorite at California this weekend.

Notre Dame (+1000) – Somehow this team is still undefeated, and it should remain so heading into a regular-season finale at Southern Cal. Then again, the Irish should not have been extended to overtime by both Stanford and most recently Pittsburgh. They are -19 favorites at Boston College on Saturday.

Heisman Trophy

Collin Klein (-250) – Klein has been a heavy favorite ever since trouncing West Virginia and Geno Smith, who is now a Heisman afterthought. The reasons why he might not win are that Oregon running back Kenjon Barner is making a late surge and — more concerning — that the wrist could be an issue. Still, the odds are on Klein…and for good reason.

Kenjon Barner (+300) – The Ducks are scoring a ridiculous 54.3 points per game (obviously the most in the nation), in part thanks to Barner. He has rushed for 1,295 yards and 19 touchdowns, and his Heisman moments (plural) came last weekend at USC. The senior exploded for 321 yards and five scores.
A.J. McCarron (+450) – I'm not sure what McCarron was bawling about after beating LSU. He has won bigger games before. If it was because of his individual heroics, then that means he surprised himself. But he should start believing, because McCarron (1,849 yards, 19 TDs, 0 INTs) has stormed into Heisman contention.

NBA scoring champion

Kevin Durant (-130) – With James Harden gone, the only thing standing between Durant and a fourth consecutive scoring title is Russell Westbrook jacking up way too many shots. But it's happened before, and it may happen again!
Carmelo Anthony (+400) – The Knicks are the story of the season so far, and not just because of Hurricane Sandy. They are 3-0 and crushing teams (including Miami) by an average of 19.3 points per game. Anthony is third in scoring at 26.0 points per contest.


Kobe Bryant (+400) – The new-look Lakers are off to a remarkably slow start, posting a 1-3 record. Of course, that is no fault of Kobe's. He is second in scoring (trailing only an on-fire Harden) at 26.8 ppg while shooting an awesome 59.7 percent from the floor.


LeBron James (+400) – Durant has the edge over LeBron in part because KD is a member of a Big 2 now, whereas LeBron is still one piece of a Big 3. There is lots of wealth to go around in Miami, especially with Chris Bosh off to a good start. Bron Bron is currently ninth at 23.0 ppg.