Are Football Parlays a Sucker Bet?
by George J Monroy - 10/23/2012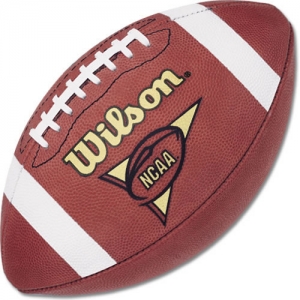 Sports betting, for the serious gambler, often falls into the category of skill rather than luck. We study lines, look at scores, and make every possible effort to come up with the smartest betting decisions possible—and that is probably why many sports bettors stay away from parlays, teasers and random prop bets.
But, the question is, are those exotic bets really a losing propositions? As gamblers, we have all heard the criticism that parlays and teasers are "sucker bets" that the serious player won't touch.
If parlays and teasers were that bad of a bet, wouldn't sports books make more of an effort to encourage those types of wagers? Sports betting, at times, can feel like going into battle, so it would make sense to try and take advantage of every weapon in your arsenal to score a win at the sports books. Let's take a quick look at parlays and see if they are as bad of a bet as most people believe they are.
What is a parlay?
Parlays, for those that might be unfamiliar, are a combination wager where you bet a certain number of teams, and receive a higher-than-normal payout if you win. For example, if you were to bet three teams in a parlay at 5Dimes online sportsbook and they all won, you would receive a 6/1 payout. The only catch is they all have to win. So if you pick four winners in a five-team parlay, you lose your entire bet.
Parlays are enticing because they are a low risk/high reward wager. Instead of betting $100 on three teams and risking $330 (including juice), you can bet $100 on a three-team parlay that would payout $600.
Why parlays are considered sucker bets
The main reason behind the general distain for parlays is that sportsbooks do not pay out the true price on such a bet. Online sportsbooks follow the generally accepted parlay payout odds that traditional brick and mortar sports books use.
Parlays involving wagers that are 50/50 propositions (usually a bet based on the point spread) generally pay out at this rate:
2 team: 2.6/1
3 team: 6/1
4 team: 10/1
5 team: 20/1
6 team: 40/1
7 team: 75/1
8 team: 100/1
9 team: 150/1
10 team: 300/1
Betting a parlay that receives double- and triple-digit odds sound looks like a great investment, but the only trouble is that the odds of those events actually happening do not match up with the payouts. Here is a quick look at the true odds that sports books should be paying out.
2 team: 3/1
3 team: 7/1
4 team: 15/1
5 team: 31/1
6 team: 63/1
7 team: 127/1
8 team: 255/1
9 team: 511/1
10 team: 1,023/1
Expected value on a parlay
What exactly do those odds mean, you might be asking? Well lets put them into perspective by using a little math (yes, math-- but don't worry, I'll do all the hard work). When you covert the sportsbook odds with the true odds of a parlay you can come up with the expected value for every parlay that you make. So with out going into the math, for every dollar you spend on a two-team parlay you are expected to make approximately 0.86 cents back.
Here is a quick look at how much you are expected to make for every dollar you spend on a parlay.
2 team: $0.86 per $1.00
3 team: $0.85
4 team: $0.66
5 team: $0.64
6 team: $0.63
7 team: $0.59
8 team: $0.39
9 team: $0.29
10 team: $0.29
As you can see, two- and three-team parlays pay out at a fairly high rate, but anything other than that and you are severely losing money. So betting anything other than a two- or three-team parlay is definitely considered a "sucker bet". But if you bet wisely, small team parlays can become an integral part of your sports betting strategy. To be a winning sports bettor you have to take advantage of every weapon available to you, and a well-thought-out parlay can help you win some extra cash.