MLB Handicapping: Early Impressions
by Trevor Whenham - 4/12/2012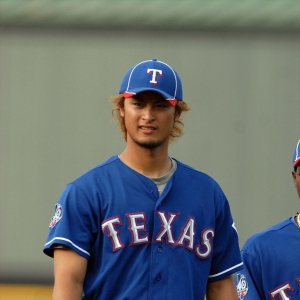 It's far too early to draw any meaningful conclusions from the baseball season so far. Sample sizes are very small, so statistics are almost meaningless. While I don't want to get too excited about some teams, or too negative about others, there are some first impressions that stand out from what I have seen so far. Here are five things that have caught my eye, and which could have significant baseball handicapping implications going forward:
The Jays have closer issues
There is a lot to like about how Toronto has started this season. Their starting pitching has been really good — Ricky Romero's start against Boston on Wednesday was as good as he has pitched. Their defensive play has been spectacular. They have won four of six despite having a talented offense that has not yet really started firing. This is a dangerous team.
The biggest concern right now, though, is the bullpen — an area they spent a lot of time and money improving this offseason.
Sergio Santos is the new closer after filling the same role for the White Sox last year. It's not time to write him off yet, but he sure has been lousy so far. In four appearances he has two blown saves, including a particularly ugly one in the home opener against the Red Sox. He got a save last time out, but it wasn't the kind of confidence-inspiring performance you hope to get from a strong closer.
This team has a chance to make some noise, but they don't have a big margin for error, and they can't afford to be throwing away games that are in hand. Hopefully Santos is on a short leash because he needs to be much better than he has been.
Yu Darvish needs to be better
The mythology surrounding Darvish was intense before he arrived. It's early, but I'm far from impressed so far.
He looked lousy in the spring, and his first outing really didn't look like he was worth all the money he is being paid. There is a massive adjustment required — new country, the toughest league in the world, and so on. He's not ready to be trusted at this point, though.
The good news for the Rangers, though, is that the rest of their rotation has looked good so far. If they can keep that up then Darvish can find his game without the pressure and intensity that he would feel if the team was relying heavily on him. They need him to be at his best in September, not April.
Is Zito for real? Maybe.
We know that Barry Zito used to be able to pitch — even if he hasn't looked like it since moving across the Bay. It's too early to get excited about the possibility that he may finally get back on track — he has only started once. That start, though, was as good as any pitcher has thrown so far this year. Playing at Colorado he threw a complete-game, four-hit shutout. He struck out four without a walk and had strong command throughout.
Beyond the strong stats, though, what really stuck out was his body language. He was throwing with a swagger that we haven't seen since his best days in Oakland.
He's a total mental case, so there is no guarantee that it will even last to his next game. If he can hold onto this mindset, though, then the Giants could really benefit — and every fifth game wouldn't be something to dread from a betting perspective.
The Ozzie experience will fail in Florida
It sounds like I am just kicking Ozzie Guillen when he's down, but I was skeptical of his hiring in Miami from the start. He was hired like he was a conquering hero.
Guillen had a good run in Chicago, but it was far from consistent. He's at his best when he focuses on his game, rolls up his sleeves, and just takes a workman-like approach to things. When he came to Miami, though, it's as if he believed his own hype. Suddenly he was acting like a rock star.
The team was sluggish through the spring, and his start to the season has been an absolute nightmare. Florida is a talented-but-fragile team, and I am more convinced than ever that Guillen isn't the right guy to get this team on track. He may not even make it through the whole year.
Tampa Bay will still be strong
The Rays just keep getting it done. On Wednesday afternoon they faced the undefeated Tigers in Detroit. Justin Verlander was dialed in, and they could get nothing going. They were down 2-0 in the ninth. A lot of teams would have given up in that situation after a very frustrating day. The Rays just got mad.
They scored four runs on Verlander and stole the game. That's just one game, but it's a sign of the heart and fight that this team seems to have. Combine that with a fair bit of talent and a very strong rotation and you have a dangerous team.
You are also reminded of just how tough the AL East is this year. It's almost unfair to the teams in the division. There are four legitimate playoff teams in the division, but in the best possible scenario only three could make the postseason.
Doc's Sports is offering $60 worth of member's baseball picks absolutely free – no obligation, no sales people – you don't even have to enter credit card information. You can use this $60 credit any way you please on any of our top MLB handicappers. Click here for more details and take advantage of this free $60 picks credit today.