ATS Report Card: Taking a Closer Look at the St Louis Cardinals
by George Monroy - 6/19/2013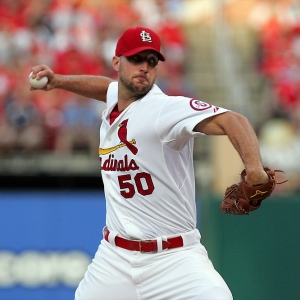 The St Louis Cardinals are tearing up the National League and are currently sitting on the best record in all of baseball. The team is second in runs, second in batting average and third overall in on-base percentage. It seems the Cardinals are doing just fine without a big-name slugger or a big-name manager. But, even though winning games is great and all, what bettors really want to know is if the team has been a profitable bet thus far into the season.
Baseball does not use a traditional point spread like other sports but instead relies on the runline and moneyline in order for gamblers to wager on the sport. The St Louis Cardinals have been one of the best teams against the spread (moneyline and runline) this season, so let's take a closer look at how profitable they have actually been and pass out a few grades in this edition of ATS report card.
Moneyline: A+
St Louis is currently showing a moneyline profit of $1,152 for the season — which means that if a bettor had wagered on every Cardinals moneyline they would have won over $1,000 on the team. Of course, to get that profit number a bettor would have had to wager $100 on every game. The moneyline category includes both favorite and underdog lines.
Runline: B-
The Cardinals are the fifth-best runline team in the league and are currently covering those spreads at nearly a 57 percent rate. This category includes both positive and negative runlines, which mean that 57 percent of the time the Cardinals will either win by more than one run or lose by less than two runs.
Home: C-
The Cardinals are not making much money for bettors when they are playing at home. The home moneyline on the Cardinals is only showing a profit of $66 this season, and this is a wager that bettors might want to skip out on. St Louis has a very good home record at 19-12, but the profit is being cancelled out because when the Cardinals lose they are costing gamblers much more than when they win. St Louis is usually a solid moneyline favorite at home, so gamblers are risking more money to wager on the team, and their wins have not covered the moneyline losses.
Away: A+
St Louis has been an excellent road team and is currently showing a profit of $1,086. The Cardinals are the most profitable road team in all of Major League Baseball by a wide margin. The next closest team, the Baltimore Orioles, is showing a profit of $700. Wagering on a St Louis road moneyline, particularly if they are an underdog, is fantastic wager to make.
Favorite: C
The Cardinals have made gamblers $182 as a favorite this season. Being profitable is better than losing money, but wagering on St Louis when they are a favorite is not the most solid wager possible. The Cardinals are a good favorite team, but there are many other ATS spots that a bettor can wager on.
Read more articles by George Monroy