2013 March Madness Brackets Advice and Tips
by Trevor Whenham - 3/18/2013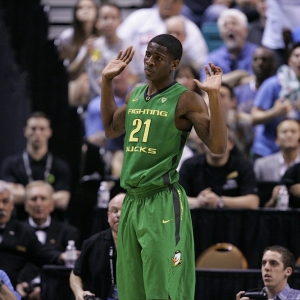 The bracket is set, and you are probably already getting the invitations to fill out brackets and enter pools. Of course, you want to win. To help give you the best possible chance to fill out a winning bracket, here is some prime March Madness bracket advice and tips for 2013:
Pick with your head, not your heart
There are teams out there that you absolutely love and those that you can't stand. That's what makes being a fan so much fun. When filling out your brackets, though, you have to ignore all of that. You can't let your emotions rule your picks, because ultimately you won't hate a team quite as much if they are earning you points in your pool. As a diehard Michigan fan, I hate all Big Ten teams in general and Ohio State and Michigan State in particular. A lot of years, though, I put one or both of those teams reasonably deep in the tournament — and don't put Michigan very deep. That's not what I hope to happen, but I'd rather at least win a pool if I'm going to be miserable as a fan.
Look at the path
People who aren't consistently successful filling out brackets focus too much on how good teams seem to be and not on whom they play. Depending on the opponents a team has to face, we can see a pretty underwhelming team go deep or an outstanding team lose early. Much more important than team quality is the matchups that a team faces. If an otherwise very good team can't defend against the three-point shot, then they could be in real trouble if they face a team that is strong from three-point range. A small team could be in tough against a larger one. A team that likes a slow tempo could struggle to adjust to one that runs relentlessly. If a team faces a couple of very tough, gritty games in a row, then they could have much less in the tank than a team that has cruised.
Drop your biases
There are inevitably some teams that we are going to know more about than others and some players that will be far more familiar. You can't let that guide you. As soon as the bracket is set, you need to look at which teams you don't know much about, and you need to do your homework to fill in the gaps. You won't be able to know everything about every team. In the couple of days you have, though, you can get the basics — style of play, how they performed against their best opponents, their health, and so on. Investing this time can help you avoid mistakes and uncover opportunities that others will miss if they just act on their initial biases.
Ration the upset picks
People love picking upsets, and they love when a Cinderella team makes a deep and unlikely run through the tournament. The truth is, though, that upsets just aren't as common as people think. The most upsets there have ever been in the first round is 13 of the 32 games, and that has only happened once. In 2011 we saw one of the craziest tournaments in memory when UConn won as a No. 3 seed, and the rest of the Final Four was made up of a No. 4, No. 8 and No. 11 seed. In that year, though, only seven of the 32 first-round games wound up in an upset. The problem with picking an upset — especially a bold one — is that if you are wrong you are leaving a whole lot of points on the table. Most years a reasonably conservative approach will be rewarded more than an aggressive one. The winner of the pool will be the team that has most of the Final Four correct, not the one who called an ultimately irrelevant upset in the first round.
Hype is your enemy
Everyone thinks they are an expert on college basketball at this time of year. Many of those people, though, don't watch much college basketball any other month of the year. They will jump on the biggest bandwagons and shout out their opinions — no matter how shallow or poorly-justified those opinions are. The best thing you can do when picking your bracket — if you are serious about success — is to tune that all out and rely on your own research, your opinions, and the advice from trusted information sources. The rest is just noise.
Doc's Sports is offering $60 worth of free member's March Madness picks absolutely free – no obligation, no sales people – you don't even have to enter credit card information. You can use this $60 credit any way you please on any of our top college basketball handicappers. Click here for more details and to take advantage of this free $60 picks credit today.
Read more articles by Trevor Whenham