MLB Betting and Handicapping: Totals Trends Report
by Aaron Smith - 6/11/2013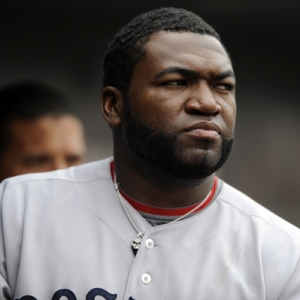 Oddsmakers are very good at their job, which is precisely why bettors must work hard to stay ahead of the game. The "over" was hitting at almost 54 percent for the first few weeks of the season, but it has slipped to less than 52 percent for the season after a pretty nice string of games going "under" in the past couple weeks.
Baseball is such a data-driven sport that keeping track of the numbers is a wise idea for bettors. Totals are a great way to bet on baseball. And if you can catch teams in the middle of a run, the trends can really help you have a profitable baseball season. It isn't uncommon to see a team string together some impressive totals trends. Due to the length of the season, baseball betting is even more about trends and recent play than most sports.
Doc's Sports did an NBA totals trends report this year, and we will be doing an MLB totals trends report every other week all season as well. Please note the statistics used in this article are for games played between May 28 and June 10.
Top Five Over Teams (Over listed first then under)
--Arizona Diamondbacks (9-3) This is the first time the Diamondbacks have even been anywhere near this side of the list. The Diamondbacks have been a consistent under team for much of the season. Arizona's pitching staff has slumped a bit of late, and the lineup has started hitting the ball better. That combined with the fact that oddsmakers have been lining their games very low has led to value on the over with Arizona.
--St. Louis Cardinals (8-4-1) The Cardinals have the best record in baseball at 41-22. They are second in team batting average and second in overall team ERA. Yadier Molina is no longer just a defensive wizard at the catcher position. Molina is now one of the league's best hitters. He is batting .354 to lead this amazing lineup. Four regulars in this lineup are hitting at least .305 so far this year. From top to bottom, this is clearly the best lineup in the National League right now.
--Boston Red Sox (8-5) With their recent high-scoring games, the Boston Red Sox have now passed the Detroit Tigers in runs scored this year. Boston is averaging an impressive 5.32 runs per game. Jacoby Ellsbury is burning up the base paths, and Dustin Pedroia and David Ortiz are knocking in runs at a very high rate. First baseman Mike Carp doesn't get a lot of publicity, but his offensive production has been big for this team.
--Colorado Rockies (8-5) This Rockies lineup can hit wherever they go. Some like to think that this is just a team that scores runs because Coors Field is their home, but that couldn't be further from the truth this season. The over is 17-17 in the Rockies 34 home games so far this year, while it is 18-11-1 in their first 30 road games. Dexter Fowler, Carlos Gonzalez, and Troy Tulowitzki are becoming one of the best hitting trios in the game.
-San Diego Padres (8-6) The fences were moved in at Petco Park during the offseason, and we had predicted earlier this year that this could make a real difference in San Diego's totals this season. So far, the over is 16-13-2 in the Padres first 31 home games. That is a long ways from the automatic under bet that Padres home games used to be. The Padres lead Major League Baseball with 59 stolen bases.
Top Five Under Teams (Under listed first then over)
--Kansas City Royals (10-2-1) There isn't a team that streaks and slumps more often than the Kansas City Royals. Every time you look up it seems like this team has either won or lost about six or eight straight games. The one consistent thing about this team so far this year has been their tendency to play games that finish under the posted total. The under is 37-22-2 in the Royals first 61 games this year. A much-improved pitching staff is the primary reason for this team's low-scoring contests.
--Oakland Athletics (9-4) I kept saying that the Oakland Athletics couldn't keep hitting the ball as well as they were early on, and they have finally cooled off offensively. At the same time, their pitching staff has started throwing the ball much better. It has been a perfect combination for under bettors. The under is 20-8 in Oakland's last 28 games overall. This team's early-season results set up some great value for bettors of late. Can it continue? I continue to believe the under is the better bet with this team.
--New York Yankees (9-4) The Yankees offense cooled off quite a bit over the past month or so. They are starting to get back some of their stars now, so this will be a team to keep an eye on. The starting rotation and the bullpen have been better than expected for the Yankees. Their trip to the left coast this week to face Oakland and Los Angeles should tell us a lot about this team.
--Houston Astros (9-5) Houston's pitching staff has been terrible all season, but their offense had overachieved for the majority of the beginning of this year. Lately, the offense has stopped scoring runs. Houston has scored a grand total of seven runs in their last five games overall. This team plays hard, but they just don't have the talent necessary to win right now.
--Seattle Mariners (9-5) King Felix gets all the attention, but Hisashi Iwakuma has been absolutely outstanding. Iwakuma is 7-1 with a 1.79 ERA in 2013. He has allowed more than three runs only once in his last 17 starts dating back to last year. At this point, Seattle has two shut-down pitchers at the top of the order. The offense is still one of the worst in baseball. The Mariners average just 3.57 runs per game.
Read more articles by Aaron Smith