MLB Betting and Handicapping: Totals Trends Report
by Aaron Smith - 8/13/2013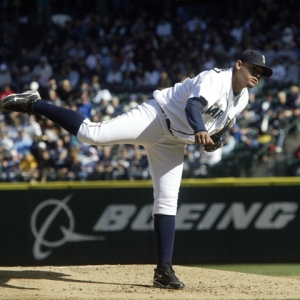 Two weeks ago when we last did the Totals Trends Report, the "under" was absolutely dominating. The under has still been the better side in the past two weeks, but that trend is showing signs of changing. The under is hitting at a 57 percent clip in the past month, but in the past week the "over" is actually 46-43.
The oddsmakers adjust their numbers as necessary, and no trend is going to last forever. There will likely be some good spots for over bettors as the season begins to wind down. Typically, teams who are out of contention can be good for over bettors because they try so many new pitchers who usually aren't yet ready for the big leagues. Keep an eye on posted totals in games between two teams who have nothing to play for in 2013.
Doc's Sports did an NBA totals trends report this year, and we will be doing an MLB totals trends report every other week all season as well. Please note the statistics used in this article are for games played between July 31 and Aug. 12.
Top Five Over Teams (Over listed first then under)
-Seattle Mariners (8-3) The Seattle Mariners have gotten some impressive production out of several young hitters over the last couple months, and it has made this a more competitive team and a much better offense. Nick Franklin, Mike Zunino, and Brad Miller have been great additions to the lineup. Justin Smoak has been on fire over the last couple months as well. Kendrys Morales and Kyle Seager have led the offense most of the year. Seattle is surprisingly fourth in the majors in home runs with 141 on the year.
-Toronto Blue Jays (8-3-1) The Toronto Blue Jays season has been a big disappointment, but their offense has been much better of late. Toronto has gotten a boost from Jose Reyes getting back into the lineup. Reyes is the perfect table-setter for any offense. Brett Lawrie is healthy again, and he has been driving in runs consistently of late. This is one of those teams with nothing to play for that is likely to be a solid over play from now through the end of the season.
-St. Louis Cardinals (8-4) The St. Louis Cardinals have cooled off a bit overall, and Yadier Molina's injury has definitely hurt this team. Molina's absence seems to have put a damper on the young pitching staff more than anything else. This team was first in the majors in ERA for quite a while, but they have since dipped to fifth after a recent bad stretch. Allen Craig, Matt Carpenter, and the rest of the Cardinals offense continue to crush the baseball.
-Los Angeles Angels (8-4) This is the perfect example of a bad team that was supposed to be very good. The Angels have probably been the biggest disappointment in all of baseball this year. This pitching staff has been awful all season long. Several of the guys in their lineup have been disappointing as well, but Mike Trout isn't one of them. Trout's numbers are better across the board than they were last year. He is going to be an MVP candidate for many years to come.
-Baltimore Orioles (6-3-2) Did you know that the Baltimore Orioles lead the majors with 158 home runs this season? Baltimore's offense is averaging 4.78 runs per game this year. From top to bottom, this is one of the best lineups in the majors. On the other side, this pitching staff has been poor. Baltimore has been outscoring teams quite often of late, which leads to a lot of games that go over the posted total.
Top Five Under Teams (Under listed first then over)
-New York Mets (9-3) The Mets have been competitive of late, and they have an improved pitching staff to thank for that. Even the normally-horrific bullpen has been a bit better over the past few weeks. Offensively, the Mets don't have much to work with as David Wright sits on the bench due to a hamstring injury. These Mets have to win low-scoring games, and that is exactly what they have been doing of late.
-San Francisco Giants (8-3-1) Not many people expected the San Francisco Giants to be at the bottom of the NL West in the middle of August, but that is precisely where they are right now. The Giants offense has been downright awful in the month of August. How bad have they been? San Francisco has scored four runs or less in every single game they have played so far in the month.
-Miami Marlins (7-3-2) The oddsmakers just can't seem to set the number low enough for the offensively-inept Miami Marlins. The Marlins are dead last in the majors in runs scored per game at 3.16 per contest. While the Marlins don't have any offense, they do have a nice stable of young pitchers. Jose Fernandez, Jacob Turner, and Henderson Alvarez are all throwing the ball exceptionally well of late.
-Los Angeles Dodgers (9-4) To say that the Dodgers are red-hot right now would be a massive understatement. Los Angeles is 38-8 in their last 46 games overall. Hanley Ramirez is a little dinged up right now, and the team needs him to come back completely healthy. Matt Kemp seems to be on the road to recovery as well. After struggling early in the year, the Dodgers pitching staff has the third best ERA in baseball today. The acquisition of Nolasco and Greinke has made this rotation one of the deepest in baseball.
-Tampa Bay Rays (6-3) Tampa Bay's bats were on fire for quite some time, but they have finally cooled off a bit of late. The Rays young pitching has carried the torch for them of late, and Alex Cobb is expected to be back on the mound Thursday against Seattle. Tampa Bay will be in Baltimore early next week for a three-game series that is crucial to the AL East standings.
Read more articles by Aaron Smith