MLB Handicapping and Betting: the Bullpen Report
by Aaron Smith - 6/5/2013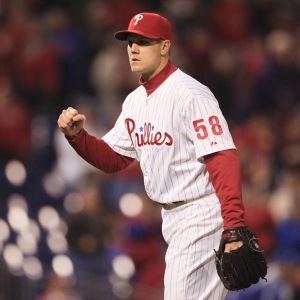 Bullpen blowups seem to come more frequently than they did in the past. The starter does his job and leaves the game with a lead, only to see the bullpen come in and ruin all that hard work. It's frustrating for the starting pitcher, and it's definitely frustrating for the bettor who ends up tearing up a losing ticket.
By doing your research, you should be able to be on the right side of more bullpen meltdowns. For every time a lead is blown and someone is ticked off, there is someone else who benefits. Of course, nothing is automatic in baseball, but there are some guys who can be trusted much more than others. Mariano Rivera occasionally blows a save, but when he does it is such a rare occurrence that everyone is stunned. Those are the kind of guys you want finishing off the game.
Doc's Sports is always looking to give you extra information to help you win. This MLB Bullpen Report will allow us to take a look at the best and worst bullpens in the majors so far in 2013. We'll take a look at the best and worst bullpens every couple weeks this year. Please note that statistics used in this report are for games played between March 31 and June 3.
Top Five Bullpens (Listed by ERA)
Pittsburgh Pirates (2.67 ERA) The Pittsburgh Pirates have replaced the Atlanta Braves in the top spot on our list this time around. Pittsburgh's bullpen wasn't necessarily seen as a big weakness before the season, but there certainly weren't many people who saw this kind of dominance coming from this group. Joel Hanrahan leaving was supposed to hurt the bullpen, but Jason Grilli has been awesome. Four regulars in this bullpen have an ERA of 1.75 or lower.
Atlanta Braves (2.73 ERA) Atlanta was at the top spot in our first couple reports, but they have slid back a little bit. The Braves bullpen is still very good, but injuries are starting to hold this group back. Four key contributors from this bullpen are now on the disabled list. Atlanta has several youngsters who are stepping in and doing a terrific job, but they will miss the veteran relievers at some point this year.
Oakland Athletics (2.77 ERA) Oakland's starting rotation hasn't been as good as expected this year, but the lineup and the bullpen are more than making up for it. Oakland's bullpen has a 10-1 record on the season, and opponents are hitting just .219 against them. The Athletics have a great mixture of right-handed and left-handed pitching in the bullpen.
Minnesota Twins (2.87 ERA) The biggest surprise on this side of the report has to be the Minnesota Twins. Most experts had them pegged as one of the worst bullpens in baseball before the season. Glen Perkins is doing a nice job in the closer role. Opponents are hitting a miserable .215 against this Twins bullpen. In his rookie year, Ryan Pressly has a 1.29 ERA in 28 innings of work.
San Francisco Giants (2.89 ERA) San Francisco has been winning with pitching for the past few years, and this bullpen has been an area of strength for quite some time. Sergio Romo fits nicely in the closer role, and the Giants have a tremendous lefty specialist in Javier Lopez. This is one of those bullpens that has the depth to keep pitching well all season long.
Bottom Five Bullpens (Listed by Worst ERA)
New York Mets (4.90 ERA) It's no secret that the Mets bullpen has been bad for several years now, and nothing has changed for this group. Bobby Parnell has the stuff to be a good closer, and he has a nice 1.85 ERA this season. Outside of Parnell, everyone in this bullpen has struggled this year. There doesn't appear to be any help on the horizon, so Mets fans can expect to continue seeing some frustrating finishes.
Houston Astros (4.86 ERA) Houston has been winning games lately, and the bullpen has been slightly-improved, but they are still bad. Opponents are hitting .272 against Astros relievers. Houston's bullpen has already pitched more than 216 innings so far this year compared to the league average of 174 innings. The Astros bullpen is 5-13 so far this season.
Cleveland Indians (4.54 ERA) The biggest surprise on this list is the Cleveland Indians. The Indians have been surprisingly good for Terry Francona this year, but it hasn't been because of their bullpen. Nick Hagadone, Rich Hill, and Brett Myers all have an ERA above 7.00 so far this season. It doesn't help that closer Chris Perez is now on the disabled list. Cleveland is going to need some help from the bullpen in the coming months if they are going to compete for a playoff spot.
Philadelphia Phillies (4.52 ERA) The Phillies have been on this side of the list three straight times. Jonathan Papelbon has been great at the back of the bullpen, but the Phillies middle relievers have been disappointing. Mike Adams was expected to be a shut-down setup man, but he has struggled in key spots this year.
Chicago Cubs (4.26 ERA) The Cubs are on the wrong side of the bullpen report for the first time this year. Chicago's bullpen has 10 saves as a team and 11 blown saves. Kevin Gregg has actually pitched great of late as the team's new closer, but Hector Rondon and Shawn Camp have been terrible in middle relief. Can the Cubs find a reliable setup man?
Read more articles by Aaron Smith