MLB Handicapping Hot/Cold Pitchers and Hitters Betting Report
by Ricky Dimon - 4/22/2013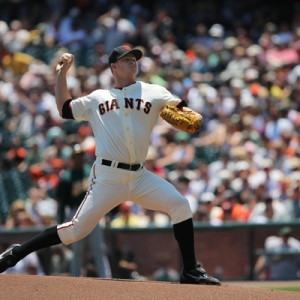 All kinds of players are doing their best to help their ballclubs in the early stages of the 2013 season. Some may not necessarily be succeeding, but they are certainly helping their fantasy owners. Among them are Mark Reynolds, whose Indians are playing sub-.500 baseball at 7-10 even though their designated hitter is on fire. As for the Orioles, they are a mediocre 10-8 with seven of their 10 victories having been saved by Jim Johnson. The 9-8 Mets, who have cooled off just a bit since a hot start, have watched pitching phenom Matt Harvey notch four of their nine wins.

Who else is at extreme ends of the hot-cold meter? Let's take a look (all odds provided by Sportsbook.ag).

Pitchers – Hot

Jim Johnson (Orioles) – Johnson leads the American League with seven saves, and he is tied for second overall in that category behind San Francisco's Sergio Romo. Baltimore's closer, who has not allowed a single run in nine innings this season, has five saves in the last 12 days. He also has seven strikeouts and a WHIP of 0.89.

Matt Harvey (Mets) – Harvey got the best of Stephen Strasburg in the head-to-head battle of young guns last Friday, and maybe we shouldn't be surprised. The Mets' 24-year-old hurler is 4-0 in four starts with a 0.93 E.R.A. and a 0.66 WHIP. With at least six strikeouts in every outing, Harvey is in second in the NL behind A.J. Burnett with 32.

Matt Moore (Rays) – Moore actually gave up a run (oh, God, he gave up two!!!) in his most recent start at Baltimore last week. Still, the southpaw got the win — which is exactly what he did in his previous two performances. For the year, Moore is 3-0 with a 1.00 E.R.A. and a WHIP of 1.06. The Rays, who will start Moore on Monday night, are -114 home favorites against the Yankees.

Pitchers – Cold

Matt Cain (Giants) – In 2013, Cain went 16-5 with a 2.79 E.R.A. while throwing the 22nd perfect game in the history of Major League Baseball. For a moment it looked like he was up to his old tricks when he held the Dodgers scoreless in six innings for an impressive season-opening start. Since then, though, Cain has given up a shocking 18 earned runs in three outings—including nine in one and seven in another.

Ubaldo Jimenez (Indians) – It must take special talent for a pitcher to get worse when he leaves Colorado for some other destination, but Jimenez has accomplished the feat with extreme ease since landing in Cleveland during the summer of 2011. He compiled a 5.10 E.R.A. for the Indians that season, a 5.40 mark in 2012, and through four starts this year he stands at 10.06. Jimenez has allowed 18 earned runs in his last 11 innings.

Philip Humber (Astros) – It's almost impossible to win games in Houston, but Humber did not even give himself a chance on Saturday. And that's putting it nicely. Humber (0-4, 6.63 E.R.A.), lasted a mere one-third of an inning against Cleveland, allowing eight hits and eight runs on the way to a 19-6 loss. The Astros (Brad Peacock) are +157 home underdogs against Seattle (Felix Hernandez) on Monday.

Hitters – Hot

Mark Reynolds (Indians) – Reynolds' recent surge has him tied atop the AL with seven home runs, trailing only Atlanta's Justin Upton in all of baseball. He has dialed long distance in each of his last two games while driving in five runs during that span. Additionally, Reynolds is on a five-game hitting streak and has 10 hits in his last eight games.

Bryce Harper (Nationals) – In his last four outings, Harper has eight hits, two homers, and four RBI. He's been on base an additional two times due to walks, giving him seven free passes for the season. Harper is +900 to lead the majors in home runs, trailing only Jose Bautista (+600) and Upton (+700).

Troy Tulowitzki (Rockies) – Tulowitzki dipped below the .300 line last season (.287), but he appears to be back in business this year. The Rockies' shortstop is up to .328 thanks to a four-game hitting streak during which he is 6-for-13. In his last four, Tulo has three dingers, six RBI, and four runs scored.

Hitters – Cold

Dan Uggla (Braves) – Atlanta boasts the league's leading hitter in Chris Johnson (.407), but it currently has three of the National League's four worst hitters in terms of average (Uggla, Jason Heyward, and B.J. Upton). Uggla (.161) does not have a multi-hit game this season and he has a horrific one home run and one RBI in his last 10 outings.

Adam Dunn (White Sox) – Dunn has always been a strikeout-or-homer kind of guy, so his 2013 performance to date is not too surprising. But it's still terrible. The slugger has just seven hits in 65 at-bats, three of which have resulted in longballs. Dunn finally went yard again on Sunday, his first hit since April 11 (after a span of 31 hitless at-bats).

Josh Hamilton (Angels) – The Angels are still three games below .500 no thanks to Hamilton. He had a three-hit game on April 14, but since then he is back in a slump. Hamilton is one for his last 21 with no homers, no RBI, and eight strikeouts. The Angels are +175 to win the American League West, trailing only Texas (+150).
Read more articles by Ricky Dimon