MLB Handicapping: Hot/Cold Pitchers and Hitters Betting Report
by Ricky Dimon - 9/26/2013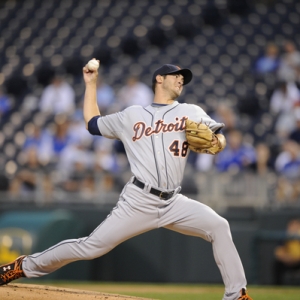 Major League Baseball's regular season is coming to a close this weekend. It signals the end of Todd Helton's career and the start of a six-month offseason for 20 of the 30 teams. While Helton is wrapping things up with a bang, others are figuratively limping down the stretch.

Let's take one last look at the regular-season hot/cold meter as the action heads for home.

All odds provided by Sportsbook.ag.

Pitchers – Hot

Gio Gonzalez (Nationals) – Washington isn't going to the playoffs, but it's no fault of Gonzalez. Two of the southpaw's last six starts were of the shutout variety, and he went at least seven innings in both. Gonzalez, scheduled for Sunday's finale vs. Arizona, went at least six innings in each of his last two appearances while allowing only two runs both times.

Rick Porcello (Tigers) – Porcello's hot streak helped Detroit clinch the AL Central with three games to spare. His last three starts have all been quality—to say the least. Since Sept. 10, the righty is 2-0 with just four runs given up and 24 strikeouts in 21.2 innings. Porcello will take the bump on Friday at Miami. The Tigers are +450 to win the World Series, third favorites behind the Dodgers and Red Sox.

Yovani Gallardo (Brewers) – Gallardo has made six quality starts in his last seven outings. In all six of those, the right-hander has gone at least six innings while surrendering no more than two runs. Gallardo limited St. Louis to two runs on four hits over seven innings last Saturday. The Brewers (Gallardo) are +135 underdogs at the Mets (Gee) on Thursday.

Pitchers – Cold

Tyler Cloyd (Phillies) – Cloyd has lost his last three starts, is 0-4 in his last five, and the Phillies have lost his last six outings—and eight of his last nine. The second-year righty has allowed 25 hits and 17 runs in 13 innings during his last three starts. He has not made a quality start since June 6. Philadelphia (Cloyd) is a +160 underdog at Atlanta (Hale) on Thursday.

Hiroki Kuroda (Yankees) – Kuroda is 0-3 in his last three starts and a horrendous 0-6 in his last eight. The 38-year-old made only three quality starts in those eight appearances, and the best one of those was just a six-inning, two-run performance. Kuroda, who will wrap up New York's season on Sunday at Houston, has been roughed up for 21 hits and 13 runs in his past three.

Felix Hernandez (Mariners) – King Felix has made only one start since Sept. 2 due to a back problem (he gave up one run in four innings on Sunday vs. the Angels). In his four previous outings, Hernandez allowed a total of 16 runs. In three of his last five August starts, the right-hander surrendered six, five, and eight earned runs. He will try to end 2013 on the right note with a Friday home start vs. Oakland.

Hitters – Hot

Todd Helton (Rockies) – Well, it doesn't get much sweeter than that. Playing in his final home game on Wednesday, Helton enjoyed a pregame ceremony in his honor then promptly launched a mammoth homer in his first at-bat to the delight of a raucous crowd. The retiring first baseman has a seven-game hitting streak going, with 12 hits, six doubles, two home runs, and nine RBI.

Avisail Garcia (White Sox) – Garcia, who hit .241 in 30 games with Detroit, is hitting .322 in 38 contests since being acquired by Chicago. The 22-year-old outfielder is in the midst of a six-game hitting streak, with four multi-hit performances in this stretch. Those six include three home runs and eight RBI.

Neil Walker (Pirates) – Walker went into a significant slump starting on Sept. 7, but he is back on track now. Pittsburgh's second baseman has nine hits in his last seven games, including an awesome four home runs to go along with six RBI. The Pirates are +800 to win the NL Pennant.

Hitters – Cold

Mark Trumbo (Angels) – It's been a disappointing season for the Angels and a disappointing end for Trumbo. None of the first baseman's 34 dingers has come in his last seven games. In fact, he does not have a single hit in his last seven and has driven in just a single run. Trumbo is 0-for-24 since last Monday. L.A. (Williams) is a +160 underdog at Texas (Garza) on Thursday.

Buster Posey (Giants) – Posey has three hits in his last two games, but he also has three hits in his last four games, four in his last eight, and five in his last 12. The catcher has not homered since Sept. 9 and he has only one RBI since Sept. 10. San Francisco teammate Hunter Pence does not have a hit since last Tuesday, and he is 0-for-23 in his last 23 at-bats.

Alcides Escobar (Royals) – Escobar hasn't exactly been lights out this season (.234, four home runs, 52 RBI, 21 SB), but he is really floundering down the stretch. Kansas City's shortstop is hitless in his last four games (13 at-bats), has no RBI in his last five, and has no stolen bases in his last six. The Royals were officially eliminated from playoff contention on Wednesday.
Read more articles by Ricky Dimon